Day 2 – SDF's Festival of Learning & Development 2021
by SDF November 15, 2021 4:02 pm0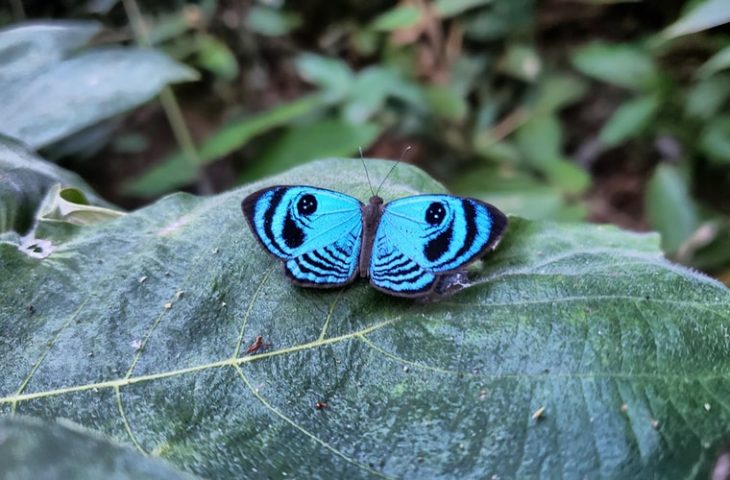 SDF's Festival of Learning and Development 2021
Date: 22nd to 24th November 2021
Venue: SDF zoom and AdvanceHE connect

Welcome to DAY 2 for the 2021 SDF's Festival of Learning and Development.
Please browse the information regarding our speakers to help tailor sessions to your interests and build connections within the #SDFest2021 community.
Welcome to SDF's Festival
Keynote
Navigating the New and the Unknown through transformational Power of Presencing
9:40 to 10:45
Barbara Bassa, AdvanceHE
Synopsis: In the session we will examine how the STOP button pushed by the pandemic invited us onto a deep journey of self-reflection and self-discovery, to question what we did before and its impact on our wellbeing, balance and happiness. 
The collapsing timelines of the past and future have forced us more than ever before into the Presence. They taught us that future is indeed created now, through us, through the choices that we make. Recognising our old patterns and deeply ingrained beliefs about ourselves and others, is undeniably the foundation for a transformation. Once they are seen, they cannot be hidden again. They need to be transmuted. Freed from our past, we can fully open to new insights and understanding available in the field of presence and to direct our attention and energy to dream a new dream. 
In the session we will look at how we can start creating The New through working with the multiple intelligences available to us. In the Higher Education sector we are very used to using our analytical minds, and not appreciating the power of our heart-brains and our intuition. We will look at how we can access them through using presencing techniques, the power of metaphor and deep listening. Strengthening those skills, will help us navigate the New and the Unknown and reimagine ourselves as future HE professionals.
I will briefly share with you some insights from my Transforming Leadership Programme, run for senior leaders in the sector using modalities of planning the future as it emerges in the present movement.
Learning Playground
The colleague conversation compass
10:55 to 11:45
Deborah Beel & Amanda Finn, Durham University
Synopsis: As we move into and explore our new future ways of working, individuals within teams as well as whole teams, can use the Colleague Conversation Compass to explore further nuanced and hybrid ways of working whilst supporting psychological safety as we continue to work very differently.
Workshop
Authentic managers and leaders, and why need them
11:55 to 12:45
Ann Allcock, Marshall Limited
Synopsis: This session explores why authenticity should feature in our creative response to the pandemic as we emerge into a new world of work. We will look at how authentic leaders and managers behave, and their part in driving innovation in diverse teams and organisations, and creating inclusive workplaces.
Workshop
Empowering Mindset – Positive Culture
13:40 to 14:45
Jo Cutler, The Aware Leader
Synopsis: This workshop highlights perspectives beyond our own views of the world! Building awareness of our paradigms, and shifting these where they don't serve us, is crucial for creating an effective, resilient and empowered mindset. This session offers a practical approach to building those habits which promote positive wellbeing and culture.
Pecha Kucha
Calling all Staff Developers: How can national technician initiatives enable increased efficiency, effectiveness and organisational performance for Staff Developers?
14:55 to 15:45
Simon Breeden, Technician Commitment (University of York); Sara Bacon, National Technician Development Centre, (The University of Sheffield); Laurence Dawkins-Hall, Institute of Science and Technology
Synopsis: In this 3-way session we will hear from leading sector individuals on how the initiatives and activities they deliver are ideally placed to support Staff Developers in meeting their strategic ambitions.
The Technician Commitment is a national culture change initiative, with over 100 university and research institute signatories and learned society supporters. The Commitment has transformed the way in which technical staff are understood; highlighting the fundamental role technicians play in supporting teaching and research ambitions.
The National Technician Development Centre is a global sector leading service which supports the technical community within higher education, research and industry. The NTDC's comprehensive portfolio of online tools and tailored training packages ideally complement the strategic ambitions of Staff Developers.
The Institute of Science and Technology is a Professional Body which supports the technical community across all disciplines (including the arts sector), enabling the technical workforce to advance their continuing professional development which supports high quality teaching and research within higher education and beyond.
Workshop
Ayurveda for life
15:55 to 16:45
Monica Bloom, HeyMonicaB
Synopsis: In this session, you'll learn the basic foundation of Ayurveda and how to use this ancient science of life to create balance in your routine, grow a positive mindset, recharge your energy, reduce stress and exhaustion, and transform your physical health. We are the central hub of our lives, and in an ever-changing, fast-paced world, we need to get good at taking care of ourselves so we can thrive at our best, for the sake of serving the people and things we care about most.