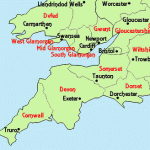 The Group provides a professional network for staff developers representing Higher Education Institutions in the region, dealing with a wide range of topics, news and development themes and inclusive of all types of Developer. Since 2020 we have engaged with the AUA SW region and have held joint meetings with the (HE) South-West Employee Engagement Network (SWEEN).
The group has been meeting for over 30 years and was one of the first UK Staff Developers' Groups to establish itself. Our region is the most geographically dispersed in the UK, stretching from Cornwall across to Portsmouth, up to Reading, back to Gloucester and on into South Wales!
We communicate via:
an email group of over 45 members from 17 HEIs
online and in-person meetings and seminars, 2 or 3 times a year
The meetings are an opportunity to welcome speakers (from within and outside the sector), discuss a range of issues, network and offer advice and support.
The South Wales and West of England Staff Developers' Group (SW&SWoE SDG) is a self-organising body. The Chair attends the national Staff Development Forum Council meetings in an advisory capacity and members are encouraged to become involved in dialogue and events with the Leadership Foundation and other bodies.
Chair – Dr Clive Betts – Head of People Development – University of Exeter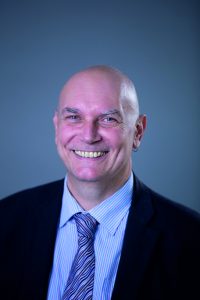 Main Responsibilities/Interests:
As Head of People Development at the University of Exeter I lead a team of nine learning professionals who procure, devise and deliver a range of strategic and responsive learning opportunities to all staff at the University. I am passionate about helping people develop professionally and personally and over the years have enjoyed working at a national level as Treasurer to the SDF Executive (2010-2013) and with colleagues across the sector on many different staff development projects.
My particular areas of interest include leadership and management, coaching, educational practice and evaluation. In my spare time I hold several non-executive positions in different organisations and am a professional ecological entomologist.
Contact: Clive Betts
Member Institutions (December 2022)
Bath Spa University
Bristol University
Bournemouth University
Cardiff University
Cardiff Metropolitan University
Cranfield University
Falmouth University
University of Plymouth
Portsmouth University
Swansea University
University of Bath
University of Exeter
University of Gloucestershire
University of Reading
University of the West of England (Bristol)