SDF Awards 2023 - Initiative of the Year
SDF Awards 2023 - Initiative of the Year
SDF Awards 2023 - Member of the Year
SDF Awards 2023 - Member of the Year
Elevate - Leadership Development Programme Update
Elevate - Leadership Development Programme Update
Announcing our new Patron!
Announcing our new Patron!
Developing Excellent Practice
The Staff Development Forum (SDF) is a not-for-profit charitable organisation, representing and working with staff and organisational developers in Higher Education (HE) to enhance the efficiency, effectiveness and organisational performance of the sector and its workforce. Founded in 2004 and sponsored by AdvanceHE, the SDF is a nationally recognised and regionally representative network.


Join a network of
like minded professionals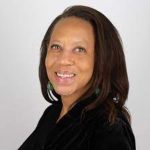 Jenny Garrett OBE is an Award Winning Career Coach and Leadership Trainer, with nearly two decades of experience of running a Global Business.  Jenny empowers people to make the transformation that they are seeking actually happen, that could be: navigating their career, successfully finding work that is more on purpose for them or getting the best from their team.  Everything she does is aimed at either advancing gender balance, creating inclusive workplaces or equipping young people with the skills that leaders of the future need. Jenny is well known for delivering inspiring talks, books, career coaching, leadership training, speaking in media, facilitating retreats and running teen conferences.

I am delighted and honoured to become a patron for the SDF. It has been a privilege to support the SDF over recent years in various forms, including the annual Festival of Learning & Development and I look forward to continuing to work together to support & promote the SDF further over the coming years.