Regional Co-Chair – Chris Pickard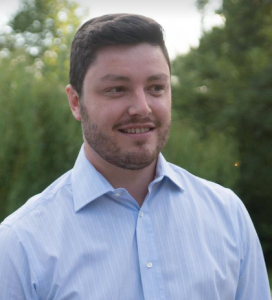 Hello and welcome to 'NEYSDP' – a network of organisational and people development practitioners, representing Higher Education Institutions across the North East and Yorkshire region.
I am a People and Organisational Development Adviser at Leeds Beckett University. The role and its responsibilities are extremely diverse and range from designing and hosting the University induction, delivering project-based initiatives such as our Colleague Surveys, management of the online learning and development offer and co-ordinating our internal coaching network.
I am particularly interested in coaching and completed my ILM Level 5 coaching and mentoring qualification a few years ago. I am also an accredited practitioner of the psychometric tool Spotlight, developed by Mindflick.
I've been at Leeds Beckett since I was 18, when I joined to study Physical Activity, Exercise and Health at Undergraduate level. I then became a Graduate Trainee here and prior to joining the People and OD Team I worked in the Operations and then Systems teams within HR.
I love sport (mainly watching these days!) and, although I'm a proud Yorkshireman who now lives in Leeds, I've supported Manchester United all my life.
I can be contacted by emailing: c.pickard@leedsbeckett.ac.uk.
Regional Co-Chair – Deborah Beel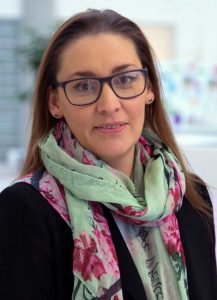 Deborah has recently come on-board as the new Co-Chair for the North East & South Yorkshire Staff Development Partnership (NEYSDP).
Deborah is Senior Organisation Development Manager at Durham University. She has gained a wealth of experience in Organisational Development and Learning and Development; starting in the Commercial Banking Sector, then moving into Local Authority, Regional Development Business Support, Housing and most recently in Higher Education at both Manchester Metropolitan University and since 2019 at Durham University.
Deborah's current portfolio includes responsibility for Wellbeing, Engagement and the design and delivery of transformational change initiatives such as Hybrid Working. She also led on the launch of the Wellbeing Hub, providing a one stop shop across Durham to help and support colleagues to improve their wellbeing. In addition, Deborah works exclusively with teams on a tailored approach to specifically support any change programs or initiatives they face.
A Chartered Member of the CIPD, Deborah also holds a Masters in Human Resource Management. She is an MBTI practitioner, and TMSDI Accredited.
To find out more about NEYSDP – who we are, when our events take place and to access the outputs generated by our network meetings – please click on the icons below.
| | | |
| --- | --- | --- |
| NEYSDP MEMBERS | NEYSDP EVENTS | NEYSDP OUTPUTS |