Regional Representative – Sara Mills
I am currently the Learning an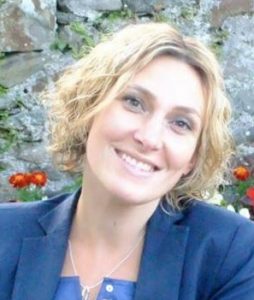 d Development Manager at University of Wales Trinity Saint David. My main responsibilities/areas of interest are: leadership and management development, organisational change development projects, organisational and staff development policy and strategy development and academic and professional support staff development.
I lead on all staff development initiatives for the University, identifying learning and development needs and solutions, which align with and meet the requirements of the University's Strategic Plan. I have worked in industry for most of my professional career specialising in human resource development mainly in the public sector. I have a keen interest in leadership and management development and organisational change and I am passionate about the business benefits of collaborative working. Over my career, I have developed some professional skills that could be useful to share with the forum including, action learning facilitation, executive coaching and team development (MBTI and MTQ48 practitioner).
I moved into the the higher education sector in 2014 and took up an academic role managing the CIPD programmes for the University of Wales Trinity Saint David. After 2 years, I discovered that I missed 'doing the job' and returned to practice in the role of 'Learning and Development Manager' for the University. I learned a tremendous amount in my academic role about the demands and challenges of working in academia and the importance of work/life balance!
I am fortunate to live and work in a very beautiful part of Wales and downtime for me is spending time with my children, and walking the Pembrokeshire Coast National Park with my chocolate Labrador when the sun shines!
Contact: sara.development@uwtsd.ac.uk