Hello and welcome to Organisational and Staff Development (OSD) Scotland – a network of organisational and people development practitioners, representing Higher Education Institutions across Scotland.
Regional Co-Chair – Dr Lisa Anderson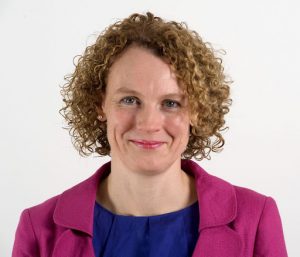 Head of Organisational and Professional Development Partner, University of Dundee. BSc (Hons), PhD, ILM5 Coaching and Mentoring, Belbin and EQi-2.0 and EQ360
Lisa is the Head of Organisational and Professional Development (OPD) at the University of Dundee, providing professional development opportunities to staff and postgraduate researchers, aiming to upskill and enhance organisational performance across five key activities – Professional Development; Organisational Development; Researcher and Academic Development; Coaching and Mentoring; Self-Directed Learning.
Lisa is committed to enabling people to be the best that they can be and she loves the Simon Sinek quote "The goal is not to be perfect by the end. The goal is to be better today."
Regional Co-Chair – Lorna Prince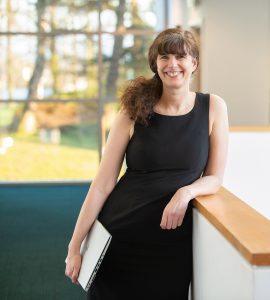 Lorna is a professional, experienced Organisation Development practitioner with over 30 years' experience supporting leaders and managers within both the commercial, not-for-profit and the education sectors. She has worked in HE for nearly 20 years.
Lorna is a qualified change manager, psychometric assessor, and qualified/experienced coach. Lorna is a Chartered Fellow of the Institute of Personnel and Development and Member of the Association for Coaches. Having gained her management degree, Lorna specialised with an MSc in human resource management and then her LLM in employment law. She is a trusted development professional partner and advisor who has worked with all leadership levels. Lorna has delivered a range of change and personal workplace transition projects, designed development solutions that enhance performance initiatives and provided bespoke leadership and management development programmes.
In 2018, one of her leadership development portfolios was awarded the Times Higher Education award for Outstanding Contribution to Leadership Development.
Member institutions include:
University of Stirling
University of Dundee
Edinburgh Napier University
Glasgow Caledonian University
University of West of Scotland
Queen Margaret University
Glasgow School of Art
Heriot Watt University
Robert Gordon University
Scotland Rural College
St Andrews University
Strathclyde University
University of Aberdeen
University of Abertay
University of Edinburgh
University of Glasgow
University of West of Scotland
Universities Scotland
Advance HE