SDF's Festival of Learning and Development 2023
Date: From 13th to 15th November 2023
Venue: SDF Zoom & AdvanceHE Connect
Below are our partners who have very kindly confirmed their support for the SDF Festival of Learning and Development 2023. More partners and supporters will be added in due course.

Founding & Strategic Partner
Advance HE is a member-led, sector-owned charity that works with institutions and higher education across the world to improve higher education for staff, students and society. Our strategic goals to enhance confidence and trust in HE, address systemic inequalities and advance education to meet the evolving needs of students and society, supports the work of our members and the HE sector.
We are experts in higher education with a particular focus on enhancing teaching and learning, effective governance, leadership development and tackling inequalities through our equality, diversity and inclusion (EDI) work. We deliver our support through professional development programmes and events, Fellowships, awards, student surveys, providing strategic change and consultancy services and through membership (including accreditation of teaching and learning, equality charters, research, knowledge and resources).
---

Festival Strand Partner Plus
Marshall have provided growing support to the SDF Conference in previous years and we are delighted to announce Marshall as a Festival Strand Partner Plus for this year. We are delighted to be working with Marshall and we are looking forward to further collaboration with David and Ann in the following months.
Marshall E-Learning are delighted to support the SDF conference. Over recent years, Marshalls have developed new higher education e-learning courses on mental health at work, disability, disclosure of sexual harassment on campus, mentoring and a suite of new micro compliance courses which can be combined into one effective solution for induction.
---

Festival Strand Partner Plus
We're delighted to be working with Belbin for another year as a Festival Strand Partner.
Belbin is a highly respected workplace tool that enables people to understand the strengths and weaknesses of individuals – and helps organisations bring together the right people to form high performing teams. The Belbin Reports, which can incorporate feedback from others, help managers manage their teams, and look for the potentially 'missing element' when recruiting. They make the theoretical relevant.
By using Belbin, individuals have a greater self-understanding of their strengths, which leads to more effective communication between colleagues and managers. Great teams can be put together, existing teams can be understood and improved, and everyone can feel that they are making a difference in the workplace.
---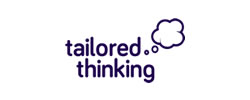 Festival Strand Partner Plus
Tailored Thinking are a new supporter to the SDF for 2023.
Bringing a positively deviant perspective, informed by wellbeing and behavioural science, we are a business and performance consultancy. We support organisations to reach their highest levels of potential, bringing out the best of their people, through education and the design and delivery of key activities and core strategy. If you work in Higher Education you may be interested in how our tailored services can support you and your teams.
---

Festival Strand Partner
We're pleased to welcome another new partner for this year's Festival – Formium Development.
At Formium Development we're passionate about helping everyone to do more of their best work, to be more fulfilled and productive, and make positive and lasting change.
We believe that people, teams and organisations get their best results from working with their strengths.
Our highly experienced and qualified coaches, trainers and facilitators have worked with a wide range of universities, local and central government, the NHS, charitable organisations, and private companies from SMEs to multinationals.
Our bespoke solutions cover the range of executive and team coaching, facilitation, training courses, and organisational development.
---

Festival Strand Partner
We are very pleased to welcome The Learning Moment as a partner again this year and we are looking forward to seeing what forms of collaboration can develop.
At The Learning Moment we help teams and people thrive at work through learning. Andry and her team listen to you and design bespoke development programmes to match your needs. This gives you the results and transformation you want. The Learning Moment programmes help develop well-being, resilience, management, leadership, EDI, innovation, coaching and mentoring skills for your staff and you.
Andry's book and online course The REALLY RESILIENT GUIDE, will empower you to overcome obstacles and develop the confidence to handle almost any professional situation.
Connect with us at thelearningmoment.org.
---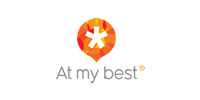 Workshop Lead Partner
At Work Positive we're all about bringing the best out of people – mostly, but not exclusively, at work.
Using the principles of positive psychology and business psychology we work with organisations to design and deliver practical solutions to enable people and teams to flourish. We focus on building on strengths and learning from success; but that doesn't mean we ignore weaknesses and mistakes. It's all about balance – where we put our attention, the questions we ask and making conscious decisions about how we choose to engage with the world around us.
---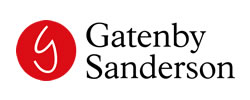 Workshop Lead Partner
GatenbySanderson is the UK's leading people advisory firm across public services, not for profit and education. Working within complex, challenging and highly scrutinised environments we deliver executive search, interim leadership and leadership development and consultancy.
---

SDF Supporter
Jenny Garrett Global supports the SDF for a third year and we are very pleased to showcase their founder as one of our Festival Keynotes.
Jenny and her team work with individuals and organisations, supporting them to achieve career and life changing results. The team use their unique combination of skills around gender balance, leadership, inclusion and self improvement to inspire and empower.
Would you like to be a strategic partner of the SDF?
Please do get in touch if you would like to take advantage of further sponsoring opportunities.
If you are interested in any of the sponsorship opportunities available, please contact Dr Rossana Espinoza to discuss.
Jane Lucas: SDF Administrator, Staff Development Forum
E: a.viva@sdf.ac.uk