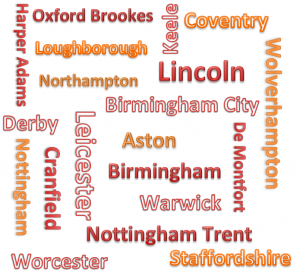 Welcome to the Midlands Staff Development Partnership (MSDP), a network committee of Staff Developers, representing Higher Education Institutions from the East and West Midlands Region.
MSDP acts as a channel of communication and co-operation on HE staff development activities within the Midlands, and provides a forum for discussion and dialogue with the Leadership Foundation and other bodies. MSDP is linked nationally to the Staff Development Forum.
Please see our MSDP Articles of Association
If you would like any further information regarding the group, please contact the Chair, Ian Whiting (see Directory of Members).