SDF's Festival of Learning and Development 2020
Date: 23rd to 27th November 2020
Venue: SDF zoom and AdvanceHE connect
Welcome to our Keynote Speakers page for the 2020 SDF's Festival of Learning and Development.
Please browse the information regarding our speakers to help tailor sessions to your interests and build connections within the #SDFest2020 community.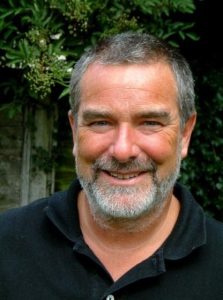 Keynote title: A Leader's guide to navigating uncharted and stormy waters in a world going through fundamental change
Synopsis: The World Economic Forum assert that Leaders have to navigate the uncharted waters of this turbulent age. Given the storms ahead, this call is critical. Few leaders however have been trained to navigate, either in unfamiliar waters or in storms. Our mission is to show leaders how to do this.
---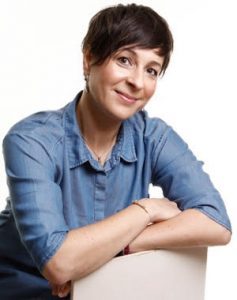 Keynote title: Strengthening our stance, response and leadership with a human-centered approach
Synopsis: The pandemic has seeded the sector with stress, anxiety and fear that cripples effective response and forward movement. Learn how using trauma-informed education, we can boost resilience by addressing two key variables: burnout levels and resourcefulness. Take three practical tools to help you and others feel calm, collected and empowered.
---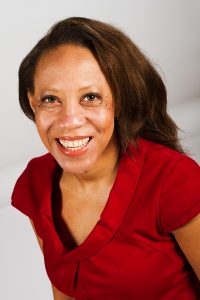 Keynote title: Cultivating Belonging  – The Three A's of Inclusion
Synopsis: Covid 19 is NOT the great leveller that some thought it would be, instead it has highlighted inequality and societal issues that sadly still exist. Compounded with the global black lives matter movement, this truly is a time of change. In this interactive session we move beyond diversity and inclusion to explore why cultivating a sense of belonging in your institution in critical, the practical steps that you can take to begin to do so and the important 'self – work' you will have to do to make it happen.
---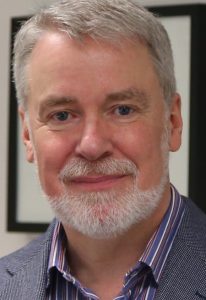 Keynote title: A lot has changed, but change hasn't changed
Synopsis: Leading transformational change at pace, in unfavourable and unforecast circumstances, is extremely challenging, but the things we know about leading effective change haven't changed, we just need to consider them more deeply than ever before. Cycles of rapid change are draining, even for those with a strong opportunity orientation, and collectively initiative fatigue can set in. And if people are having to set aside their core interests to respond to imperative pressures, the sense of purpose, self-determination and personal agency that is so important for motivation and engagement can rapidly diminish. This keynote session will relate a range of established and emerging ideas regarding leading change to the current context and the challenge of rapid and repeated change.
---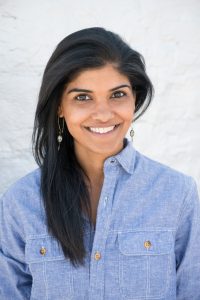 Keynote title: Embodiment and Equity Leadership: Centering Equity & Inclusion Inside of Ourselves 
Synopsis:  Where do our perceptions, biases and blindspots arise from? How do our nervous systems impact the way we contribute to systemic racism, inequality, incivility and inequity? In this interactive keynote, we'll embark on a journey together to explore the relationship between our nervous systems, our wellbeing and how they shape the lenses through which we see each other, listen, sense-make, communicate and decision-make. Conversations about equity and race can be charged and uncomfortable. Once we become embodied- connected to our awareness and power in the root of ourselves – our nervous systems – we have much more agency and choice in how we show up as leaders and self-leaders to make different choices in service of greater civility, equity, wellbeing and to support each other. 
---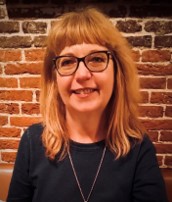 Keynote listener's Highlights – As SDF Festival Keynote Listener, Cindy Vallance will provide reflections and facilitate a final session with keynote speakers.
Synopsis: I began public speaking at the age of six to arena audiences that numbered in the thousands. As a true introvert, while I enjoyed these opportunities they necessitated a performative element that I was never fully comfortable with. I love to learn and it is only possible to shift from knowing to learning by being fully present in a receptive and listening state, open to options and opportunities. I was first introduced to the concept of keynote listening through the work of Canadian academic and author, Henry Mintzberg. My intention for this session, where I will be joined by Festival keynote speakers, will be to provide reflections and connections across the richness of all the ideas that have come before. I hope to encourage participants to similarly engage in a reflective mind-set that informs commitment to action for positive change.
---
Join the SDF's Festival of Learning and Development, from 23 to 27 November 2020, for an exciting online format, which we are making affordable and accessible to all learning and development professionals in the UK and beyond, so you all can access on an individual basis. Blending inspiring and thought-provoking keynote speakers and workshop presenters with digital networking and a range of industry-leading partners.
Pricing:
SDF Member ticket: £35.00
Learning and Development professionals working in the Higher Education sector who have joined the SDF Jiscmail. If you wish to join the SDF, please contact us on a.viva@sdf.ac.uk
Non-SDF member ticket: £50.00
Register here:
https://www.eventbrite.co.uk/e/sdfs-festival-of-learning-and-development-2020-tickets-123445921073