True Blood: Saintly Sinners, Free Riders and Reluctant Altruists
by Contributor May 23, 2022 10:21 am0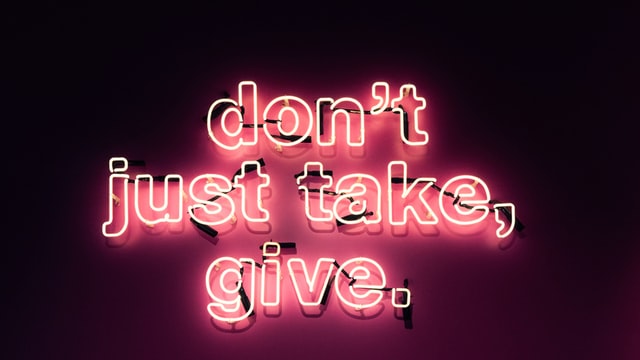 The importance of being inauthentic. That's the title of a TEDX Talk in which the presenter, Mark Bowden, asserts that "authenticity is you know what's good for you, you know what's bad for you and you will do what's good for you and feels right for you at an instinctual level regardless because you want to be you, you want to be you regardless of the prizes or punishments out there. If I were being authentic I would not show up for this"
The assertion is that Bowden would not turn up for his job if he was being his genuine self. Is this how people generally feel about their employment? The notion of leaving their job immediately is a sentiment that is often repeated when people are asked what they would do if they won the lottery. This made me wonder – when are we truly our authentic selves? In this article I'll explore one aspect of my life to assess its authenticity.
What if no-one donated? That expectation of a loved one with cancer getting the essential treatment they need, a tragic accident requiring emergency treatment, it simply couldn't happen without donors. Therefore, there are undoubtedly reluctant altruists, "those who donate because they cannot trust others to do so and try to encourage others to donate" (Ferguson, 2015)
So, perhaps there's an innate sense of responsibility. However, we are unable to feel that responsibility until we become aware of the need for something. The first step then is being aware that there is such a thing as blood donation (by the way, did you know that animals can donate blood too?) and then it is up to the individual to decide whether to remain passive or take action. So often it seems that we hold ourselves back because the thing that we'd like to do takes us out of our comfort zone. I recall the apprehension I had going into the blood donor centre simply to book an appointment whilst others may not like the thought of either blood or needles. It is imperative therefore to surmount that initial hurdle: "let us think of life as a process of choices. . . . There may be a movement toward defense, toward safety, toward being afraid; but over on the other side, there is the growth choice. To make the growth choice instead of the fear choice a dozen times a day is to move a dozen times a day toward self-actualization. Self-actualization is an ongoing process . . . [it is] little accessions accumulated one by one." Maslow (1971)
2. the person recognizes that they can take action to initiate the desired change but does not do so in a sufficient way
3. this situation persists for some period of time.
World Blood Donor Day is 14th June.
Maslow, A. H. (1971), Farther reaches of human nature, New York, NY: Viking
Maslow, A. H. (1970), Motivation and personality (2nd ed.), New York, NY: Viking