Developing Excellent Practice Award 2021 – Sponsored by Cylix Limited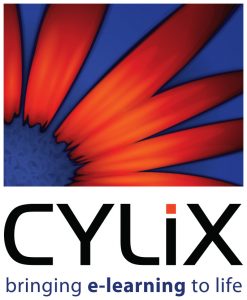 The SDF Developing Excellent Practice Award reflects the 2021 Festival of Learning and Development's overarching theme of "Reinventing, reinforcing and recalibrating".
This year's award winners are: University of Edinburgh and University of Bristol 💥
Congratulations to: Kathryn Miller from University of Bristol  and Satu Kapiainen from The University of Edinburgh.
Find out more about The University of Edinburgh's SDF award submission
Judge's comment on The University of Edinburgh's submission:
This type of initiative appeals to all and brings together expertise from all across the organisation. Some of the titles of the sessions are really appealing and it is obvious that the event organisers were keen to promote inclusivity. It is an example of what can be achieved if there is sufficient motivation for everyone to contribute. What makes it more appealing as an organisational intervention that is relevant to so many is that it has been achieved with no budget!
Find out more about University of Bristol's SDF award submission
Judge's comment on University of Bristol's submission:
It's great to see universities working collaboratively to bring together a programme that supports their collective agendas. It is also good to see that this type of collaborative project can lead to further collaborations due to the new relationships being formed. It is also great to see that this is not seen as a one of programme but there are plans to support the participants via other interventions and undertake longer term assessment of outcomes.
With thanks to Cylix Limited for partnering with us once again this year.