CPD – What's in it for me/us? A technical perspective
by Contributor August 24, 2021 6:08 am0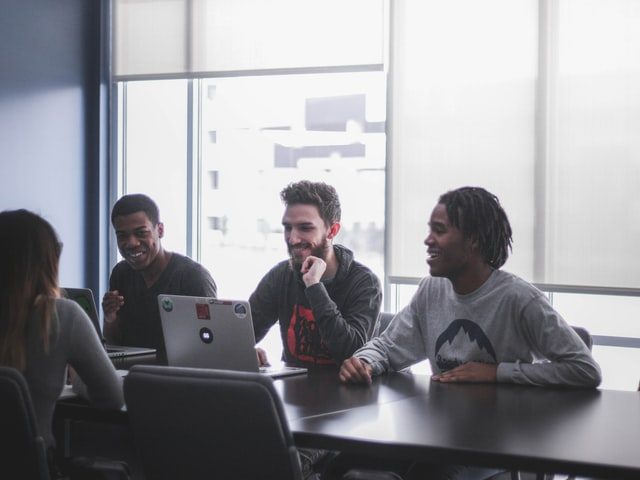 What is CPD?
Continuing Professional Development (CPD) is a process by which individuals maintain and enhance the knowledge and expertise related to their professional lives both currently and going forward. The process entails updating particular areas of competence, developing personal, professional and managerial skills and broadening experience and expertise.
Some kinds of CPD activities may enhance skills and knowledge whilst others may prompt change, improvement/development of working practices and procedures – or even result in movement in a completely new direction.
If activities that individuals undertake benefit/improve their skills, knowledge or expertise and/or they are of benefit to the users of the service that they provide, then those activities could be considered to be CPD.
CPD activities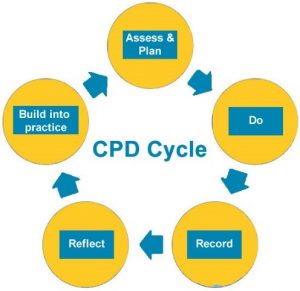 Good CPD should be a mixture of activities relevant to current or future practice and in the main the activities tend to fall into 5 categories:
Work based (e.g. acquiring new skills, refining existing skills, devising/delivering training programmes, writing articles/papers, reflective practice)
Professional activity (e.g. involvement in a professional body, networking, mentoring)
Formal / Educational (e.g. attending conferences, obtaining qualifications)
Self-directed learning (e.g. reading journals, reviewing books / articles, researching topics)
Other (e.g. voluntary work, public service, non-work-related studies)
Whilst the above is not an exhaustive list of activities it does reflect the type of activities that technical personnel may be involved in. Diversity and a broad mix of learning is encouraged, for CPD to be most effective.
Why is CPD important for the technical workforce?
In many organisations the technical workforce constitutes a major repository of technical skills, knowledge and expertise and is often the main route for ensuring sustainability of skillsets going forward. This is particularly relevant within the HE/FE sector – as many institutions are becoming increasingly aware. The essential contribution of the technical workforce within the science/technology sector is also of increasing interest at government level [1,2]. The development of the technical community is therefore key for many employers, and will continue to be going forward and CPD is key component of workforce development.
The Institute of Science & Technology (IST) is the professional body supporting the technical workforce in the creative, digital, engineering and science technologies, working across a broad range of employment sectors. Its main aim is to support and enhance the profile and career development opportunities for technical staff. CPD is a prime vehicle via which the IST can provide that support and is an aspect that is fundamental to its work.
It is encouraging to see that the importance of the development of the technical workforce is becoming well accepted, with numerous important initiatives and activities supporting this view.  Some organisations and initiatives that are playing an important role in changing the landscape of technical career development include:
The National Technician Development Centre (NTDC): The NTDC was established in 2017 by the Higher Education Funding Council for England, (now the Office for Students), to provide expertise and tools for the HE and related sectors to create a sustainable future for technical staff and services. CPD Central is an online tool that the NTDC has developed in conjunction with a number of partners (including the IST) that offers individuals and organisation a platform via which they can log individuals CPD/training activities online.HEaTED: As the NTDC's training arm, HEaTED offers CPD courses and networking opportunities specifically designed for individuals in the technical community, aiming to develop technical staff, no matter their discipline or stage of their career.
The Technician Commitment: The Technician Commitment is a university and research institution initiative, led by a steering board of sector bodies, with support from the Science Council and the Technicians Make It Happen campaign. The TCI aims to ensure visibility, recognition, career development and sustainability for technicians working in higher education and research, across all disciplines, and CPD is significant in delivering to those 4 tenets.
Professional Registration: Registration is a voluntary means of demonstrating an individual's professionalism, and it involves being held to account by peers who assess and review a person's abilities and adherence to ethical standards. The Science Council & The Engineering Council are 2 key organisations involved with managing technical registers. A commitment to undertake CPD is a fundamental requirement for gaining and maintaining professional registration. These organisations are also involved in projects which are working towards development of technical career pathways for those with Apprenticeships and T-Levels.
CPD – What's in it for me, as an individual?
This question is one that is frequently asked by the technical community, and often brings negative responses, but it is true to say that if the question is asked of those involved with professional registration and those with a keen eye on future career development then many benefits are voiced, just a few of which are listed below:
Maintains a professional sense of direction. CPD can help to develop credibility and build confidence, allowing individuals to showcase their talents and achievements and can enable them to develop tools to deal with an ever-changing working environment
Development of new skills – gaining a competitive advantage. New skills may be relevant to an individual's current role, but they can also be an investment for potential future career moves
Keeps knowledge and skills updated. Staying up-to-date with new developments in an individual's area of focus is essential, from new regulations to changing methodologies and techniques
Combats complacency when old practices and theories are revisited. Frequent reflection on why things are done a particular way may suggest a better way to get the job done.
Will help maintain professional registration and professional standards. If an individual becomes professionally registered, then undertaking suitable and sufficient CPD allows that person to retain their professional status.
Assists with career aspirations. Being able to demonstrate learning ability and a commitment to CPD is a positive attribute when looking to move onwards and upwards
Can help make an individual stand out from the crowd. Employers are keen to see that individuals are committed to their careers and those that show such commitment will be likely to be viewed positively when organisational developments are being planned.
CPD – What's in it for us, as an organisation?
WIIFM is a question that is also frequently asked at organisational level, particularly when budgets are tight. In reality, organisations are becoming much more aware and enlightened when considering why they should allow/encourage their technical staff to develop their skills/expertise. However, there are still too many that take a view that allowing technical staff to undertake CPD merely provides 'escape velocity' so that they can move on to better roles elsewhere. Some of the benefits that are acknowledged at organisational level include:
maximises staff potential
helps improves staff morale which potentially helps with staff retention
helps promote better workforce engagement
enhances staff commitment to job roles
is important in maintaining a repository of essential skills
can help reduce costs associated with the continual induction of new staff, if retention of skilled personnel is improved
assists with maintaining standards across an organisation and ensures they stay high and consistent
helps share best practice
can provide a useful background for annual appraisals/reviews
In recent years there has been a major shift in many organisations' views on the importance of the contribution of technical personnel within the workplace, and in many circles now, including at the highest levels in government [1.2], the key role that they play is becoming well recognised. It is crucial therefore that, at a time when the overall numbers of technical staff across the UK are lower than is ideal (and is reducing), that the staff who are currently employed are encouraged to undertake CPD, not only for their own benefit, but for the employers benefit also. There are significant gains to be made on all sides from continuing to improve and enhance the landscape of technical career pathways.
References:
[1] https://assets.publishing.service.gov.uk/government/uploads/system/uploads/attachment_data/file/1004685/r_d-people-culture-strategy.pdf
[2] https://assets.publishing.service.gov.uk/government/uploads/system/uploads/attachment_data/file/1009577/uk-innovation-strategy.pdf
Joan Ward – BA MBA FIScT, Deputy Chair – Institute of Science & Technology (IST)

About the author: Joan has been involved with the technical community over many years, not only within the IST, but previously being employed within Biosciences at the University of Manchester. She joined the University directly from school and eventually worked through the technical ranks up to School Lab Superintendent. During her time in her lab management role, she managed to secure approaching £1m funding from the European Social Fund (over 5 years) to support the development and management of a local trainee technician scheme.