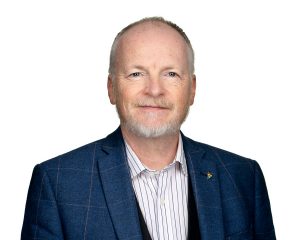 John is a licensed coach and speaker with Asentiv, a global coaching and consulting company, as well as Managing Director of No Guru ltd, a learning & development consultancy and ILM centre.
Asentiv are the world leaders in 'relationship development' and experts in how to create personal and business opportunities through developing our networks. John will be showing us how to build our networks in a meaningful and authentic way.
Having worked with a number of Universities for over 10 years, he has a great understanding of the challenges faced in higher education and loves working with people in the sector and seeing them flourish.
John has a particular interest in helping people be the best version of themselves and be comfortable with their identity. In January this year he spoke at his company's global conference in Dubai about the imposter syndrome and 'How to Wear the T-shirt'.
Now based in Scotland, he remains a Trustee of Merseyside Scouts and is determined to sustain the future of the charity in providing #SkillsforLife to 8,000 young people, during these difficult times.
A keen runner and musician in his free time, he wants others to be successful and have time to do the things they love doing most.
Please read more at:  https://merseyside.asentiv.com/higher-education/