The next Coaching SIG workshop will be held on Wednesday 14th December 12.30 – 2.00pm.
Dr Kathryn Waddington will join us to explore Group Coaching.  Until recently an academic at the University of Westminter, Kathryn will use creative methods to critically reflect on the provision of group coaching, which was one of a number of initiatives led by the University's Equality and Progression Working Group.
In the session we will explore:
differences between group and team coaching
the importance of understanding emotional processes and dynamics that occur in groups
feedback and outcomes from group coaching
a framework for evidence-based creative coaching practice
Booking information.
Facilitator: Dr Kathryn Waddington
Event Date/time: Wednesday 14th December, 12.30PM – 2.00PM
Location: SDF Zoom
Bookings will be made available via SDF Jiscmail
About the speaker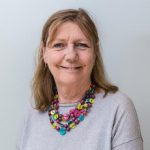 Kathryn is an Emerita Fellow at the University of Westminster, Chartered Psychologist and Registered Coaching Psychologist with the British Psychological Society, and a Fellow of the Royal Society of Arts. Her approach to coaching is evidence-based and influenced by her experience of helping clients gain insights from systems and psychodynamic theory in order to better understand their experiences in the workplace.
---
Coaching SIG Enquires: Please contact Juliet Flynn, Juliet.flynn@canterbury.ac.uk (Coaching SIG chair), for any SDF Coaching Special Interest Group (Coaching SIG) enquiries, or, if you would like to deliver or co-facilitate a session.