SDF Toolkit: Self-care in a demanding world
by Contributor June 28, 2022 7:02 pm0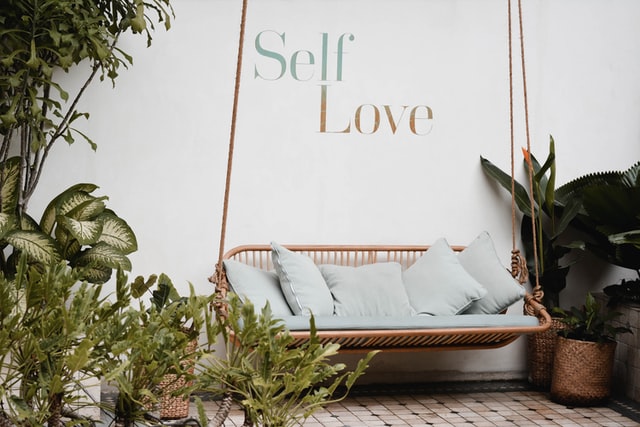 Be gentle with yourself. You are doing the best you can – Paulo Coelho.
Paul Coelho's quote still feels highly relevant, particularly as the world of work seems to have turned on its head since the first UK Lockdown in March 2020/during the past two years.
It is an excellent reminder that we all must practice some self-care and self-compassion. So, I was delighted to participate in a panel discussion in September 2021 with executive coaches Jenny Garrett, Carol Stewart, Leyla Okhai and Obehi Alofoje on Avoiding Burnout in a 24/7 work culture.
You can catch up with the panel discussion here.
And here are a few of my guidance and tips:
 Avoid Overwhelm – if you can, build elasticity into your diary. Leave some gaps so you can slot things in as/if necessary
Let some things go – does everything need to be 100%. Some things will need to be good enough. Become comfortable with the concept of 'good enough' – and decide what falls into this category
For those of you that are Strictly fans, it might be more helpful to think about your tasks as dancing partners rather than juggling balls, plates etc. Focus on one partner at a time
Journal daily – to release the worries and concerns. Prevent them from taking up permanent residence in your head
Create pockets – 20 to 30 minutes away from the screen – get as much fresh air as you can. I have enjoyed spending time in my garden. Use whatever outdoor space is available and accessible to you. It also helps to move about and take a stretch
Schedule and stick with some 'me time' – this is not a luxury – it's your oxygen mask
Check your energy levels – you may need to see your GP. Read more here
How is your sleep – disrupted sleep patterns might indicate something is amiss
Protect your sleep – establish a regular, consistent going to bed routine – hot shower at night, a little reading in bed, no screens after 9 pm
Control – consider and establish what is within your control. What can you take back?
Establish clear boundaries – around your time, energy, space, and tasks
Experiment with your day – I have shifted the start of my day by 90 minutes in the past two years. I started by moving it for 15 minutes and noticed that this small change multiplied as I became more alert in the mornings
If necessary, get yourself checked out
Watch your 'to-do lists' – what are you doing with these? They might not be helping if they are overlong and appear never-ending
Think about how you say no-  I found this article on LinkedIn and think it provides a valuable framework for saying no
The more I work in front of a camera – the more I can appreciate and sympathise with those delegates/participants who choose to keep their cameras off or have them on intermittently. It is hard work looking at yourself all the time. Read more about Zoom Fatigue
It can be helpful to give yourself a break – relax, breathe, and allow your face to assume its most natural shape and expression
---
About the author: Janice Taylor, PGDip, MSc, BSc (Hons), is a Brighton-based Career Coach with a passion for promoting resilience in others. Her business Blue Sky Career Consulting has been in existence since February 2000.  Janice has never regretted her decision to set up her own business. She strongly values the ability of individuals to take ownership of their working lives and careers; with an acute awareness of her resilience, Janice has developed some expertise in helping people to maintain energy and focus in challenging times. Outside work, Janice's interests include playing the piano and writing a collection of stories.
Website: www.blueskycareerconsulting.co.uk
LinkedIn: www.linkedin.com/in/janicetaylor2
Twitter: https://twitter.com/bluesky1001
Instagram: https://www.instagram.com/janicetaylor.bluesky/
This blog is repurposed from Careerresilience, one of three Janice manages, and you can read the original here: Self-care in a demanding world