Five tools for a coach to build client resilience
by Contributor May 23, 2022 7:40 am0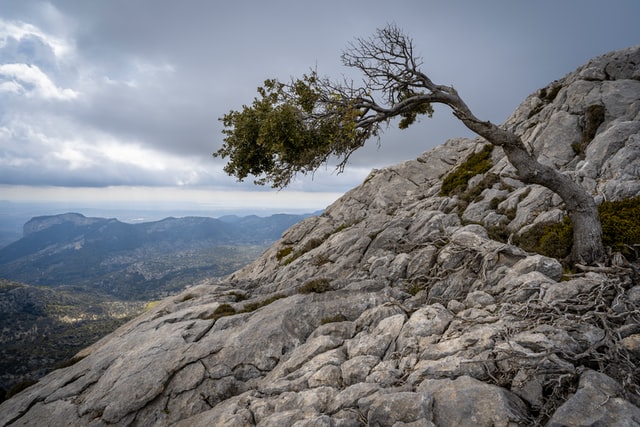 In a HE climate of opportunities, challenge and change, building your coachee's resilience is key.  Coaches who are able to support their clients to build resilience skills, seem to be in demand, both as internal coaches and external providers. Here are five tools that (internal) coaches can use to support coachee resilience.
Signposting: 
When a coachee is experiencing lack of resilience at work, it shows up in many ways, from disengagement, to exhaustion and inflexibility. If it sounds like there may be medical issues, for your coachee, such as ongoing long-term exhaustion, it is important to signpost them to some professional medical support. Staying within your boundaries and signposting are the key skills here.
Also, if wellbeing is an emerging topic in some coaching conversations, you can inform yourself, by asking HR about what other wellbeing resources and services they provide at work.  If you want to know more about what wellbeing coaching is, check: What is workplace wellbeing coaching?
For empathy, be resilient aware: 
A coach needs to show up empathetic and balancing 'challenge and support'. So to help this skills-set, greater self-awareness and reflection is useful. Coaches often support clients to bring unconscious patterns, behaviours and dynamics into a more conscious view; for the purpose of learning and to create more choices.
So, it helps if coaches are conscious of their own resilience experiences. So that they don't energetically get confused  with the client's experiences.
Journaling is a powerful awareness raising tool. The following journaling questions can help a coach with this resilience themed awareness:
What comes to mind when I think about resilience?
What comes to mind when I think about resilience at work?
How do I feel when I think about resilience at work?
When have I successfully bounced back from a time when I felt less resilient?
What were the signs that I was less resilient, and more resilient?
What did I feel, think, say and do during this time?
What helped me to overcome being less resilient?
If I have a resilience philosophy what is it?
'People who are not feeling resilient should…'
For other coach learning tools, you can also explore: A fast track to learning: recording a coaching session.
Visualising turnaround
Many different coaching philosophies offer tools on visualising, 'what success looks like'. This is part of mindset work and is an important stage for coachees who feel very stuck around resilience challenges.
No one, in my experience, does visualising success better than Solutions Focused,  focusing on the 'Future Perfect'.  Using the 'Future Perfect', coachees can investigate what life would look like if you were more resilient at work and in your wider life.
Listening with an open mind to your coachee's view of resilience and success, can generate clues about a potential sense of direction for them.
Habit changes
Coachees sometimes discover that in order to be resilient, they need to change some habits. The habits might be: having better boundaries, learning to manage time, caring for their well-being, or embracing change and adversity.  Helping your coachees to understand that they are capable of habit-changing, even when it feels tricky, is part of the coach's support role. Especially when you are working with a coachee for a longer period of time, you have a birdseye view, you can step back and remind them that you have seen them change other habits in the past successfully.
Collaborative resilience
Resilience building is not just an individual journey, it is also a team and a collaborative one. From peer coaching to belonging to a union, there are many places where we can experience good connections at work.
Sometimes you sense that your coachee has been isolated at work. As you explore this, you could also ask about the opposite – connectedness:
What networks are there at work that you haven't tapped into yet?
What specialist groups are there?
What good networks are there outside of the organisation, but within the sector?
We know from research, that good strong networks, with trusting relationships, build people's  resilience. Applying coach curiosity and asking your coachee to also focus on the opposite of isolation, your coachee may discover that building connections at work is useful. These relationship building could help them to be more resilient and resourceful in the long-term. If you want to know more about collaborative resilience, check: A systemic view of team resilience.
Quick summary
Supporting resilience building (staying power and flexibility), is something that's becoming a more necessary skill-set for a coach. If you notice that your coachee might benefit from resilience-building, these five tools could be situationally applied, and sit well alongside your core coaching  skills of empathetic listening reflective feedback and open questions.
References:
Bassott, B. (2013) The Reflective Journal, Palgrave Macmillan
---
About the author: Andry Anastasis McFarlane is director of THE LEARNING MOMENT. She is a qualified teacher and qualified and highly experienced executive coach and mentor.  She has worked as a Senior Lecturer in FE and an assessor in HE.  Her work on The Really Resilient Guide has been featured on BBC Radio and iMagazine
L&D group
Andry Anastasis McFarlane and The Learning Moment lead 'Moving L&D group', a free live online discussion space for L&D practitioners. The next meeting focuses on making learning stick and burnout. To book on the next June free event, visit: https://bit.ly/39fRCKa