The Academy Developing Practice Series: Ensuring Equality, Diversity and Inclusion
by Contributor May 23, 2022 8:15 am0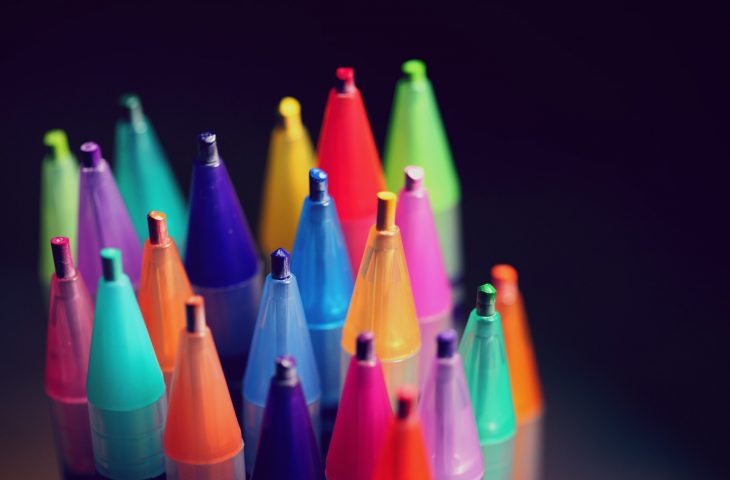 Experiences of Ensuring Equality, Diversity and Inclusion in a Hybrid Environment
Introduction
Please listen to the following podcast where our guests discuss their practice, learning and ideas regarding their experiences of ensuring equality, diversity and inclusion in a hybrid environment.  You will find several resources to help you further explore this theme in the reading list below.
(browser direct link https://anchor.fm/uolacademy/episodes/Compilation—Ensuring-equality–diversity-and-inclusion-in-a-hybrid-environment-e1dcnf5)
James Howard is the Director of The Academy at the University of Liverpool.  He supports the University's strategic objectives for research, education and professional services, through the development of the University's people and practices. He leads the work of The Academy's teams and, as a member of the University's leadership, ensures that staff in all roles, at all levels, can access sector-leading development opportunities.
Claire Marsland is Organisational Development Manager at Plus Dane Housing, a Housing Association based in Cheshire and Merseyside.  Previously, she worked in The Academy at the University of Liverpool implementing two new senior leadership development programmes before joining Plus Dane Housing in summer 2020. She always aims to take a practical approach to OD – something which helps people to grow and supports organisations in their specific context.
Billy Mitchell joined the University of Liverpool in 2016 and leads on support for global challenges research and international partnerships.
Helen Carlin is International Partnerships Manager at the University of Liverpool, leading on partnerships in India and the Americas.
Claire Taylor is Gilmour Chair of Spanish and Professor of Hispanic Studies at the University of Liverpool.
Jess Wade is a postdoctoral research associate in plastic electronics in the solid-state physics group at Imperial College London, focusing on developing and characterising light-emitting polymer thin films. Jess has contributed to public engagement to increase gender equality in Science, technology, engineering, and mathematics (STEM) subjects. She represented the UK on the United States Department of State funded International Visitor Leadership Program Hidden No More and served on the WISE Campaign Young Women's Board and Women's Engineering Society (WES) Council, working with teachers across the country through the Stimulating Physics Network.
Once you have had a chance to listen to the podcast and look at the resources, we encourage you use the following questions to prompt reflection:
James talked about how a move to hybrid working has seen a fundamental shift to the norms regarding how we work. He states that all norms are different because our lived experience is different.  Have you experienced this 'diversified impact' of hybrid working yourself, personally, and / or with the colleagues and students you work with? How has this had an impact on you?
Claire mentioned that there is not a 'one size fits all' model for hybrid working. She encouraged us to speak openly with one another to explore what works best for the individual and their specific needs – how easy is this in your context?
Billy spoke about how he felt that hybrid working allows participation for all, with a view to inclusion in relation to international collaborations and conferences. Have you seen increased diversity and inclusion at the events you attend in hybrid environments?
Jess seeks to edit Wikipedia to ensure equality, diversity and inclusion in the hybrid space – are there other practical ways you could develop your practice in the hybrid environment to ensure equality, inclusion and diversity?
---
Resources
This article details new research which states what empowered employees love about hybrid work models and the risks to diversity, equity, and inclusion if managers get the evolving flexible workplace wrong.
This article explores the issues related to the transition out of the COVID bubble to a hybrid work model.  Organisations and businesses will face the challenge of changing aspects of work design and adapting to new work norms. As cohorts of employees will, in parallel, be transitioning to a new work model, the impact on the business could be significant. As well as considering and planning for the impact on policies and processes, financial targets, cash flow, customer service, business marketing and sales and so on, HR must also ensure that measures to support inclusion occupy a central place in these plans.
McCune, V. (2020) Equality, Equity and Social Justice in Hybrid Education. Teaching Matters Blog. Accessed: 03.05.22
In this blog, Professor Velda McCune, Personal Chair of University Education and Deputy Director of the Institute for Academic Development unpacks some common thinking around equality, equity and justice for the student experience of hybrid learning.
---
The Academy's Developing Practice Podcast is produced by The Academy, University of Liverpool.  The role of the Academy is to promote and enable organisational excellence through the strategic development of the University's people and practices.  The podcast hosts Matt Davis, Organisational Developer and Alex Owen, Academic Developer are based in the Academy.  To find out more about the work of The Academy click here.
About the authors: Dr Alex Owen is a Senior Academic Developer based in The Academy at the University of Liverpool.  She leads peer learning and teaching development across the broad range of Academy activities designed in response to the strategic educational objectives of the University.  Matt Davis is an Organisational Developer based in The Academy at the University of Liverpool.  He leads on the curation and creation of online staff development activities and enables teams to achieve the strategic aims of the university.
---