Development Opportunities for Technical Staff with HEaTED
by Contributor November 29, 2021 6:21 am0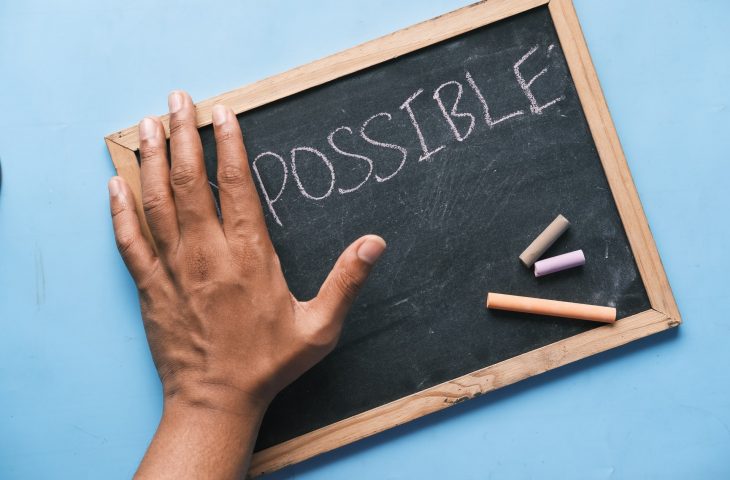 For over 20 years HEaTED has worked in partnership with Technical Services and colleagues from HR/OD/Staff Development within HEIs to support, train and develop professionals in technical roles. As well as looking forward, creating new courses and services to support the sector to overcome real time challenges, we also reflect on and analyse what impact our delivered learning has on individuals who attended HEaTED CPD courses.
During the 2020/2021 academic year HEaTED welcomed 214 learners from 47 Universities over 27 courses, totalling 1,230 CPD hours being recorded. We wanted to understand what impact this learning had on our learners and launched a survey to understand five key areas as well as explore additional impacts. This data presented is from 20.10.2021.  The survey remains open.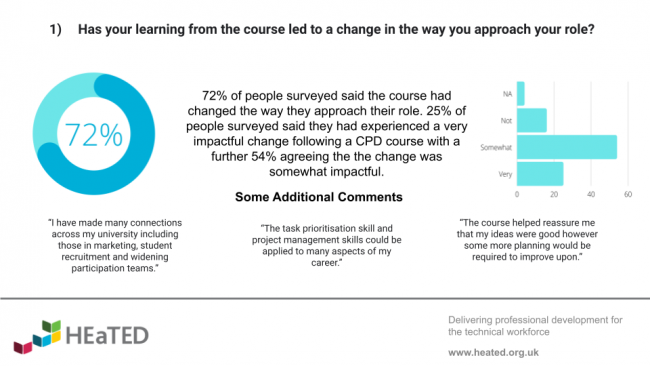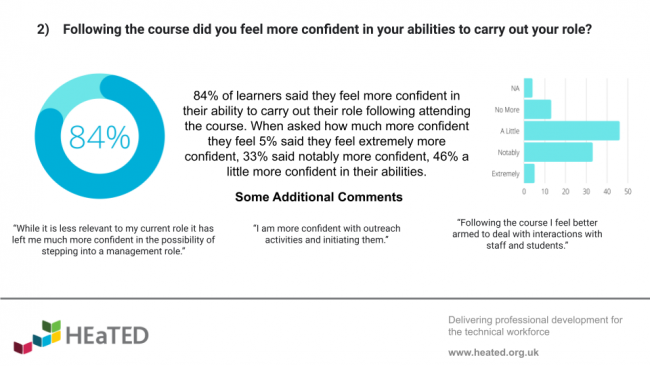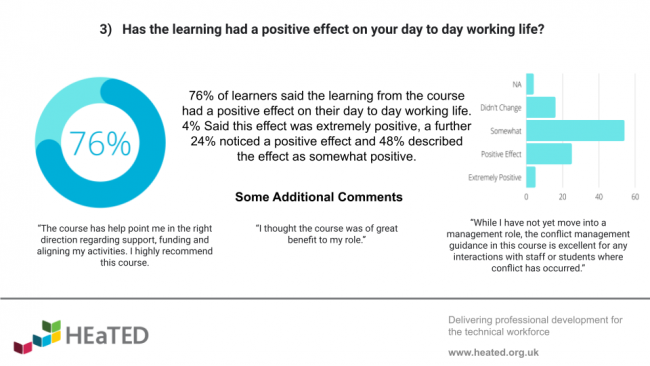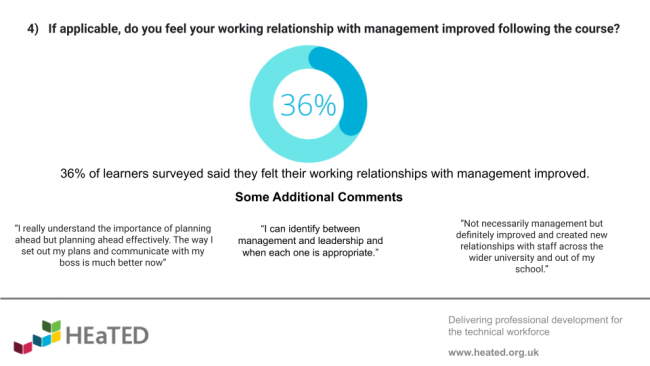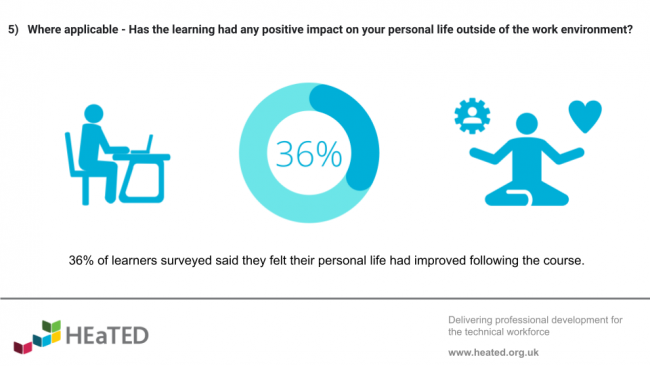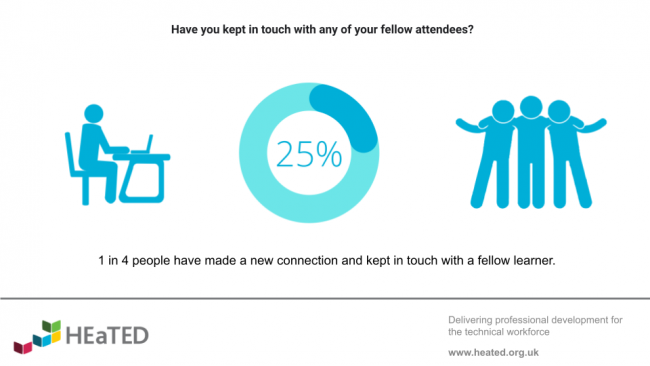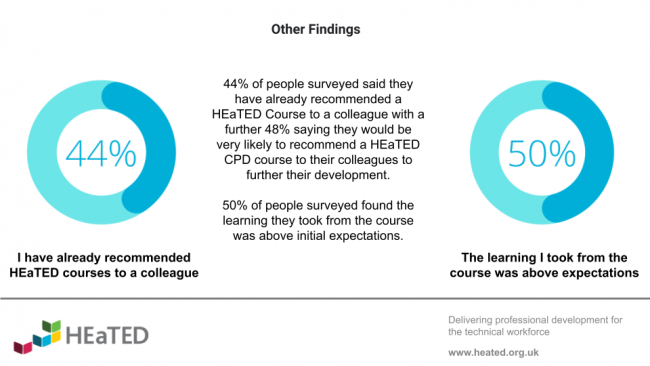 Findings suggest the undertaking of continuing professional development of technical services staff can impact not only the confidence, positivity and proactivity of an individual or team but can also positively affect working and personal relationships.
HEaTED will be hosting an online UK wide CPD themed networking event (with guests from EU Universities) on the afternoon of Wednesday 15th December 2021. Among other speakers we will hear from Jan Brett – Technical Development and Planning Officer and Matthew Davis – Organisational Developer at The University of Liverpool, about her roles which bridge the gap between OD / Technical Services and how Liverpool is encouraging technician development.
Staff developers and colleagues from HR typically make up 20% of our networking audience and we would very much welcome your comments, questions and thoughts on the day.
Sign up to the HEaTED mailer for updates on the agenda timings, speakers and how to book here.
---
About the author – Liam Barr is the Operations and Engagement manager – HEaTED.  Liam joined HEaTED in March 2020 as part of the transfer of HEaTED ownership back to The University of Sheffield. He has over 20 years business and sales management experience and brings a wealth of strategic and operational knowledge to the team. Liam is an expert in growing brands and increasing engagement through building relationships with customers.
As well as managing the operations team, Liam works in partnership with members to encourage engagement with the HEaTED programme. He analyses engagement data trends and works with contacts to strategically increase communication in the right areas to stimulate interaction with services offered.