Naomi Richards Bio
by SDF Admin October 12, 2021 12:50 pm0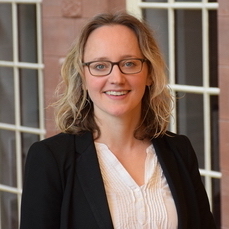 Dr Naomi Richards is Director of the End of Life Studies Group at the University of Glasgow.
She is a Lecturer in Social Science and is a social anthropologist specialising in death and dying, ageing and old age, and visual and ethnographic methods. Over the last decade she has been funded by the ESRC to undertake empirical and theoretical investigations into the UK right-to-die debate and the phenomenon of old age rational suicide.
Naomi is currently Principal Investigator for the ESRC funded Dying in the Margins (2019-2022), a qualitative visual methods project aiming to uncover the reasons for unequal access to home dying for people experiencing socio-economically deprivation.
In the last few years she has also been involved in two Wellcome Trust funded case studies. The first examined the relationship between palliative care and assisted dying in three jurisdictions where the practice is lawful. The second examined the global transfer and translation of the Death Café phenomenon. 
---
With thanks to Dr Naomi Richards for supporting the SDF's Festival of Learning and Development 2021