My SDF Story with Christian McGrath
by SDF Comms November 27, 2020 4:45 pm0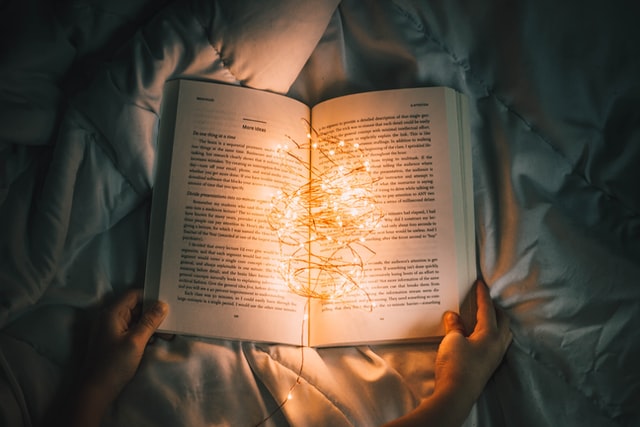 Where do you work and what is your role?
I work at the University of Huddersfield as a People & Organisational Development Manager (I'm one of the POD people!). I am also the Coaching & Mentoring Lead for the University.
When did you join the SDF?
That's a very good question, if memory serves me well, I joined in November 2015, although it could have been December!
Why did you want to join the SDF?
I wanted to learn and share from other colleagues in the same field as myself. The SDF is such a great melting pot of experience, ideas and people who really care about helping others.
What's the best thing about the SDF?
I went to my first conference last year (we tend to share the love between the team and last year was my turn). I thoroughly enjoyed everything about it: meeting new people, sharing ideas, learning from others that are further down the line than me in various initiatives, and of course the various workshops. Most of all, it was just super smashing great to talk to others who speak the POD language!
What are you working on at the moment?
I am so lucky to work in such a fantastic team. What we all are working on during this rather unusual time in history is keeping connected with each other and finding new and exciting ways to share what we are passionate about with others at the Uni. During lockdown we quickly transitioned to virtual learning and created a suite of courses called 'Jazz Up Your Day' – a place where colleagues could meet each week over six sessions and share what they were experiencing with others, while at the same time keeping positive. The 6 sessions which fell under our Wellbeing Theme covered tips and tricks on areas from how to get a better night's sleep, happiness, right through to keeping motivated.
Colleagues really appreciated this 1 hour a week to meet new people, have fun and learn something new, or remind them of things they already know but perhaps have been less mindful of for a while. With changes still happening for everyone, whether transitioning back onto campus or still working from home, we are continuing to run these courses each week up until Christmas.
Ooh, I'm also developing a CMI Level 5 Coaching & Mentoring course 😊
What does a typical day look like?
I start the day with a nice cuppa Joe and sip away while I update our Twitter with a 'quote of the day'. I beaver away for an hour doing my emails before catching breakfast with my other half. I'm a lark and he's a night owl so the finishing my emails works well with his arrival from sleepy land.
After our little breakfast soiree, we return to our relevant wings of the apartment (I'm in the east wind on the dining room table). I either then get ready for training online (I'm onto tea by this time) or I will put time aside to do, what Cal Newport likes to call 'Deep Work' on the C&M course I'm developing. I will have a few brief meetings – at the moment these are either planning some new courses or matching mentees with mentors. Then I will proceed to do my second sweep of emails for the day, several more cups of tea (rooibos, no caffeine after 12 noon, well most of the time), a chat via MS Teams, Whatsapp or old school phone call, with fellow POD team members, rounded off with laptop and pens down, and go for a walk or jog. There are also a few impromptu things in between which always add a little je ne sais quoi to my day.
Tell us about an event that altered the course of your life/and career
After university I did various temping jobs in order to get familiar with office culture and systems. Other than a short stint as a Residential Social Worker, most of my jobs were in HR. I relocated back up north from Worcester in order to get on the housing ladder and got a job as Staff Development Administrator for a newly created department within a college. This is where my passion developed for all things learning and development. I had to create protocols, policies, procedures and systems all from scratch, along with looking after the training budget and putting together the training programmes and large-scale event planning. I had an amazing manager and the two of us work really well together to put things in place that were not there before.
I really enjoyed the people focussed approach to helping others develop. Fast forward a couple of year and my manager had suggested and supported me to do my Certificate in Training Practice, and the rest is history!
The person who has influenced you the most is
It is so hard to say, I can get influenced by a cloud, TV series, a Podcast, Music or just chatting with friend and colleagues. I'm incredibly lucky to have worked in some amazing teams and my current POD people are really inspiring and influence me all the time (they are a very kind, creative & clever bunch, I'm so lucky to have them in my life).
Work life balance – what leisure activity you enjoy the most?
I love walking in the county side or even seeking out the green and blue spaces in citysca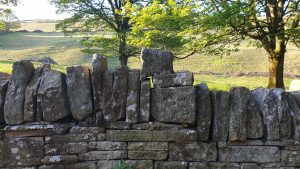 pes. I'm a little obsessed with taking photographs, another activity a really love, so a little walk can easily end up with me taking 40 to 50 photos! How the light falls on the landscapes or buildings is never the same from moment to moment so I enjoy capturing the beauty that nature offers each day.
I was also inspired recently to start jogging again after a rather long break away from it. My friend who hasn't jogged before started and that lit the spark for me and give me the motivation to glue the soles down on my trainers and get my heart rate elevated.
Something about you people would find surprising
I was nearly arrested for grave robbing.
It was on a 'braw bricht moonlit nicht' that my friend and I jumped into my transit van and visited the local cemetery in Barnsley to take some spooky photos (we were doing a photography project for College at the time, honest!). We were both dressed in black and were letting the flash off from the camera to try and get some eerie photos.
On arrival back at my rather large transit van (I would say it could comfortably hold 8 coffins!) I was driving at the time the police pulled up right in front of the van with the flashing blue lights on. My friend looked like a ghost at this time with the thought of being arrested. The police said they had reports of strange shenanigans and flashing lights going off in the cemetery. I explained we were students and doing a photography project and told them I was more than happy to show them our Burke and Hare hoard in the back of the van, but they were happy with us being students and let us go on our way.
Ooh I also use to be a Wellbeing Advisor helping students with mental health issues and autistic spectrum condition.
What's your greatest fear?
Having a job I don't enjoy that doesn't allow me to be creative.
Who would you invite to your dream dinner party?
Tom Kerridge would come up with a 6 course meal for the following guests:
Dorothy Zbornak, Blanche Devereaux, Sophia Petrillo and Rose Nylund;
Bea Arthur would step out of character and provide a little ditti pre-starter with Angela Lansbury (Bosom Buddies perhaps);
Cassie Nightingale – to add a little magic to the evening;
Nikola Tesla would do the after-dinner chat talking about his ideas and creative genius
Nick & Nora Charles would share their adventures throughout the dinner;
Barack and Michelle Obama could share some interesting real world stories and also let us know the truth about area 51!
Frank Sinatra could do a couple of songs between courses, maybe 1 with Bea & Angela, that would be a treat;
Margaret Rutherford, just because she's Margaret Rutherford;
Bedtime Bear & Good Luck Bear from the Care Bears would be snoozing in the corner snuggled up to Astra.
What would your super-power be?
Psychokinesis – it would be great to control things with only the power of my mind. I wouldn't have to wait until my online training had finished before I went to the kitchen to get those dark chocolate gingers, I could will them to me! (At the moment I have to wait until I've lobbed people into the breakout rooms in Zoom)
Another interesting fact is my dissertation for my psychology degree was on Psychokinesis and the power of the mind.
What's your favourite/least favourite food?
My all-time favourite food was my mum's salad sandwiches and my aunties chips and chops. Alas my beautiful golden girls are no longer with me, so I have to be content with my brussels sprout and broccoli risotto.
Bananas are evil, although I do like to peel them.
What's the worst job you ever had?
I had a summer job as a cleaner in a shopping centre. It consisted doing about 100 laps of the small centre picking up rubbish I found. The highlight was having regular powernaps in the toilets every hour. I only lasted 3 days and then got a job in an undertakers. Luckily this was the summer before my grave robbing extravaganza.
What thing would improve the quality of your life?
I'm happy and content as I am 😊
What's coming next for you?
Finishing the coaching and mentoring qualification and all the resources that go with it, then delivering it with 2 wonderful colleagues, hopefully after Christmas.
I'm also working with the local council to set up a social wellbeing event to help bring people together who might be struggling with social isolation.
Also I'm excited about what new courses might pop up that I haven't even thought about yet.