My SDF story with Nina Vallard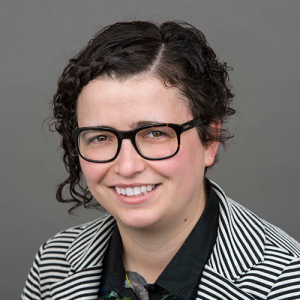 Where do you work and what is your role?
I currently work at the Care Leaver Progression Partnership in Kent. I have been in my role since June 2019, and prior to that I worked in Canterbury Christ Church University, University of Brighton and Greater Brighton Metropolitan College.
My role as the Care Leaver Progression Partnership Officer is very unique. I am the sole employee of the partnership, and the partnership is set up similarly to a trade union so I actually work for the partners who are local universities and colleges in the area as well as local government.
My role often requires a lot of explaining as you can imagine. I work remotely most of the time with the majority of my job being based in, and facilitated by, EKC Group.
The aim of the Care Leaver Progression Partnership is to encourage and support education, training and career goals for care experienced people in our institutions.
When did you join the SDF?
Today because that's when I realised you had a JISCmail! But I have been taking part in some of the Twitter chats and following your website for a year.
What's the best thing about the SDF?
I originally joined the Twitter chats because all the members were so welcoming. Lifelong learning is something I am very committed to, and I knew Juliet Flynn (Canterbury Christ Church University as an Organisational and People Development Advisor) through my job so I was very interested in what she did because her team always put on great events at my old workplace. As someone at a low grade in my career I wondered if the Twitter chats would be applicable for me, but as long as you are focused on your own development and the development of those around, you'll find a lot of useful ideas. Even if you don't work in learning and development across HE I think you'll find the chats beneficial.
What are you working on at the moment?
I am putting together a focus group of care experienced people to discuss their ideas for an App and a peer mentoring scheme.
I am organising a development conference next year for staff who work with care experienced people in our partnership.
Personally, I am doing a lot of reflective writing and preparing for the next stage of my counselling course which is due to start next year.
What does a typical day look like?
I work part-time and my days change from week to week, I plan to have set work days this year because that will hopefully add some more structure to my work patterns. Normally, I work one day a week in Canterbury because that's where the Care Leaver Progression Partnership's Chair Lucy McLeod works. On my days in Canterbury I get to work at 8:30 and work through emails and that pretty much is all I do for the rest of the day alongside meetings. I try to make sure I take a walk around campus and see what other departments are doing – I particularly like going to the social spaces to see if there are any events or campaigns happening. Plus I have a personal rule to always visit the library because librarians always know what's going on!
My remote days are slightly more haphazard. I work from home or from one of our partner institutions. Normally I work from the social spaces on their campuses which feels very much like hot desking. Or I work from home which I much prefer. These days tend to be doing a lot of researching and/or meeting people.
Tell us about an event that altered the course of your life/and career
Moving to Brighton changed my life in so many ways. I always wanted to live in a city but my partner of the time didn't want to, until he received a university offer from University of Brighton. I fell in love with Brighton instantly and it became the first place I felt truly happy and at home. I got my first job in the education sector at Greater Brighton Metropolitan College, and from there good things just fell into my lap.
I decided to do an Access to Higher Education course because I wanted to go to university. I eventually went but it was a bumpy ride (a divorce, a bereavement, a cancelled degree, dropping out of university). I found solace volunteering for Brighton Museum in their learning department and working for University of Brighton's Philanthropy and Alumni Engagement office. I graduated this year with a PGCert in Inclusive Arts Practice.
The person who has influenced you the most is
I was asked this recently and I had to reel off a list of names. I think the influencer who got me thinking differently about my future was a lady called Penny who worked in University of Brighton's Widening Participation team. When she spoke to me about university at a careers fair in Bournemouth in mid 2009 I felt like a huge door had opened in my mind. I felt excitement and remember clearly going home in a car after the meeting with butterflies in my stomach because I knew the route I wanted to take in life. I was stamping my feet in the footwell and squealing We are going to Brighton.
But the people who have touched me the most in my life are my current and previous line managers; they took a chance by hiring me. I'm an anxious person, and probably not always the strongest candidate at interviews but I feel strongly about my values and goals. I also have a lot of love for the people I've worked with in museums (my favourite place to be!) and my ex-partner who gave me so much support when I was feeling like an imposter in university.
Work life balance – what leisure activity you enjoy the most?
I love spending time with my sister and her family. I could talk about my nephew and niece all the time! I spend a lot of time writing and making zines (my favourite pastime) and visiting museums.
I work close to my fiancé, and he is the most positive and caring person I know. He's a brilliant sounding board and makes sure I don't burn myself out. In our free time we like to go out and about around Kent, visit family and drink tea.
What would your super-power be? 
Teleportation. I've considered this a lot.
What's your favourite/least favourite food?
My favourite food is freakshakes (Google them, you'll see why). I hate all sauces. All of them.
What's coming next for you?
Paying off my student loan (I have been saving my money and I'm due to pay it off in three months).
Being published in an anthology about accessibility.
Organising my wedding.
Buying a van to do up.
Becoming a qualified counsellor in three years.
Eventually finishing a MA!