The Tales of the SDF: Staff Developers 2020 Conference in Canterbury 
SDF conference is one of the highlights of the year for staff developers and Lynne, Philippa and Lidija are really excited to be a part of this important event to be held in Canterbury this year.
Canterbury is one of the most beautiful historic cities in the United Kingdom and it is home to a UNESCO World Heritage Site, attracting history lovers from all over the world.
The Conference organisers are supported by Wendy Mason, SDF Administrator, and SDF Executive and Council teams.
Main co-Lead – Lynne Gill, CCCU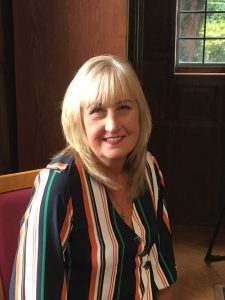 I have worked at CCCU since 2004 when I joined the University as an Learning and Development advisor, developing teams, individuals and managers supporting their development and career journeys whilst here at CCCU. I took over the role of People and Organisational Development manager approximately 6 years ago working with a great team of Advisors and administrators who provide a wealth of development opportunities for staff across the university.   I have over 30 years experience in HR and learning and development in both corporate and educational organisations and am an accredited coach, experienced facilitator and trainer, and have also taught on CIPD programmes in colleges and Universities.
I am passionate about seeing people grow and develop both personally and professionally and believe that everyone has untapped potential, making my role rewarding knowing that I have played a part in helping the University deliver its aims by supporting staff who support students throughout their journey at University.
Co-Lead – Philippa Nightingale, University for the Creative Arts (UCA)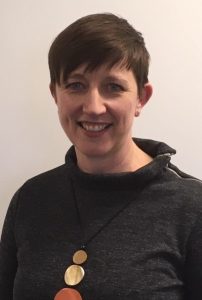 I have worked in Learning and Development at University for the Creative Arts (UCA) for 6 years.  Altogether,  I have nearly 20 years learning and development experience, working in the voluntary and public sectors.
I am an experienced facilitator, a qualified coach and an MBTI practitioner.  I love to work collaboratively and creatively to ensure fresh thinking and a solutions focused approach. I design and implement learning solutions to fit the context and deliver outcomes for people, teams and organisations, whether it be through programmes, bespoke sessions, coaching or digital resources and eLearning.
Wellbeing has been part of our focus in L&D at UCA over the past few years and as part of this I have become a Mental Health First Aid Instructor.  This is an area that I have found hugely rewarding. I am passionate about creating an environment which supports and promotes wellbeing; leading to motivated, engaged and productive people/teams.
SDF Regional Chair – Lidija Jones, University for the Creative Arts (UCA)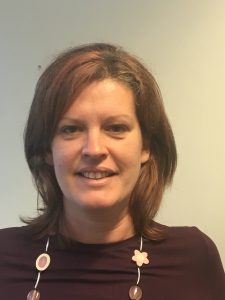 I work at the University for the Creative Arts (UCA) as a Learning & Development Facilitator. I have over 15 years' experience of working in L&D field within the public sector. I started my career with Surrey Police and then moved to NHS before joining UCA where I have been in my current role for 9 years. I am a qualified coach, MBTI Practitioner and Mental Health First Aid Instructor and ultimately my passion lies within coaching.
My approach to development is led by creativity, curiosity & humility. I wholeheartedly believe that work should be fun and full of laughter and that organisational success is dependent on its people and that with the right development, coaching and support everyone can succeed to perform at their best and have fun along the way.
I have been part of the SDF network for the last 9 years  and I have been a SDF Regional Chair of the South East Group since November 2018. I have found that the supportive and collaborative environment of like-minded people who were experiencing similar challenges within Staff Development in HE has made a great difference to me in my role.