The SDF is pleased to welcome new Executive Committee members – Natalie Pocock, Maria Kukhareva and Antonia Adeyemi.
Natalie Pocock – University of Warwick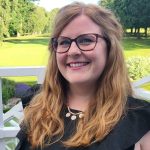 Natalie has worked in the education and training sector for 15 years, and has been a Learning and Development professional for the past 8 years at the University of Warwick.  She has a lifelong passion for learning and development, and enjoys using her skills and expertise to support leaders, managers and colleagues to reach their potential and thrive.
In her role as an L&D Business Partner, Natalie enjoys opportunities to apply creative, innovative design approaches to invigorate the learning experience, as well as crafting and facilitating bespoke consultancy-led solutions and leading on strategic projects and initiatives.
Recently, Natalie has completed professional and postgraduate qualifications in education, learning and development, and digital pedagogies, including obtaining an MA in Educational Innovation.  She is also a Strengthscope and Insights Discovery accredited practitioner, and qualified coach. Natalie also holds Associate Membership of the CIPD and Associate Fellowship of the HEA. 
Natalie is delighted to be joining the SDF Executive Committee and to support the SDF community, which she has always found to be highly knowledgeable, generous and welcoming.  Natalie will also be chairing the newly re-launched Active Learning Special Interest Group (ALSIG) and is looking forward to seeing the conversations and collaborations that develop.
Maria Kukhareva – University of Bedford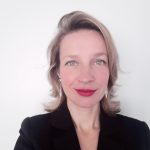 Dr Maria Kukhareva is a resilience expert, author, mentor and coach. With 20 years in the UK Higher Education sector, Maria has enjoyed a variety of academic, professional and research roles. 
Maria's cross-disciplinary collaborations have inspired her current interest in new models of leadership, emerging from a space where leadership theory and practice meet neuroscience, anthropology, ecology and Eastern philosophy – among others. Maria is Head of People Development at the University of Bedfordshire, as well as a Senior Fellow of Advance HE Academy and Aurora Advisory Group member; she is also a Women-Space associate. 
Maria will also be chairing a new SIG – Emerging leadership models.
Antonia Adeyemi – University of Cambridge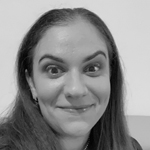 Antonia is Development Consultant at University of Cambridge, and has a diverse multicultural background in HR consultancy, talent and organisational development, employee engagement and change leadership, having worked in Europe, Asia Pacific and Africa, as well as leading global projects in both private and public sector organisations.
Antonia's expertise includes bespoke career coaching and executives mentoring, global talent development and succession management, organisational development and employee engagement, global project and programme management expertise, strategic HR management consultancy, hybrid working content development and training facilitation and workforce planning and data analytics.
Antonia is also the new Co-Chair of the Advancing Women's Leadership Special Interest Group (AWLSIG) alongside existing Co-Chair, Clare Trembleau.