Coaching SIG Workshop – Coaching for hybrid team leadership Thursday 2nd March
by SDF February 13, 2023 2:47 pm0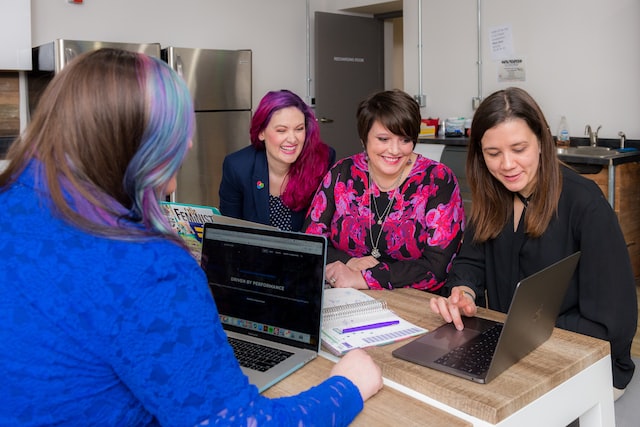 The next Coaching SIG Workshop – Coaching for hybrid team leadership – will take place on Thursday 2nd March 2023 1.00PM – 2.30PM.
Our Guest Speaker is Eszter Molnar-Mills, Formium Development.
Coaching for hybrid team leadership
Using a positive coaching approach to empower managers and engage their teams.
In this session we will explore:
The staff engagement and performance management compact of hybrid working.
The 5C model for creating thriving hybrid working teams.
The opportunities that coaching offers.
The 'feed forward' approach for setting coachees up for success.
You will have the opportunity to practice 'feed forward' (Kluger and Nir, 2010) which is a positive coaching technique to support line managers as they lead a hybrid team. You'll leave this workshop with a deeper understanding of the challenges and opportunities facing leaders of hybrid teams and a practical toolkit for supporting them.
The details for the next SDF Coaching SIG workshop are as follows:
Event Name: Coaching for hybrid team leadership
Facilitator: Juliet Flynn
Event Date/Time: Thursday 2nd March, 1.00PM – 2.30PM
Location: SDF Zoom
Bookings will be made available via SDF Jiscmail   
About the speaker:
Eszter Molnar Mills is an organisational and leadership development specialist, team and executive coach. Previously Head of Organisational Development at the University of London, Eszter now works with public and voluntary sector and global private companies as trainer, facilitator and executive coach, to strengthen their leadership capability and readiness for the future of work. Eszter is also a visiting lecturer in organisational behaviour and leadership development on several PGDip programmes.
---
Coaching SIG Enquiries: Please contact Juliet Flynn juliet.flynn@canterbury.ac.uk (Coaching SIG Chair), for any SDF Coaching Special Interest Group (Coaching SIG) enquiries, or if you would like to deliver or co-facilitate a session.