The South Wales & South West of England Region recently held their "re-launch morning" meeting featuring a range of speakers and attended by 24 delegates from seven Universities. I, as Chair of the region, introduced a packed and varied meeting featuring:
Vikki Barnes, Clinical Psychologist, giving a fabulous talk about our happy hormones, what triggers them and how this can help us.
Laura Ashley-Timms, Chief Executive of Notion Ltd who presented a fascinating account of how important coaching skills are and included a rigorous academic examination of how coaching training (their Notion Star Manager© training) produced genuine, positive behavioural change.
Fact-packed updates from the AUA South-West Region and AdvanceHE.
Fascinating and thought-provoking "successes, challenges and learnings" from around the region, travelling from Bath University, down to the University of Portsmouth, across to the University of Plymouth, up to the University of Exeter, up the M5 to Bristol University and the University of the West of England and ending up at Cardiff Metropolitan University in Wales!
Thanks to all our lovely colleagues across the region, including all those who couldn't come for whatever reason, I think I can safely say the SW&SWoE Region are well and truly back on the staff development map!
---
Regional Chair, Dr Clive Betts, is Head of People Development at University of Exeter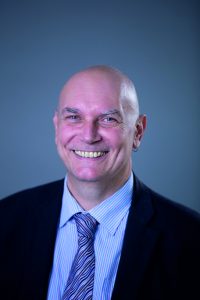 As Head of People Development at the University of Exeter I lead a team of nine learning professionals who procure, devise and deliver a range of strategic and responsive learning opportunities to all staff at the University. I am passionate about helping people develop professionally and personally and over the years have enjoyed working at a national level as Treasurer to the SDF Executive (2010-2013) and with colleagues across the sector on many different staff development projects.
My particular areas of interest include leadership and management, coaching, educational practice and evaluation. In my spare time I hold several non-executive positions in different organisations and am a professional ecological entomologist.
Contact: Clive Betts