The next AWLSIG workshop – Exploring Allyship – takes place on Thursday 20th October, 10.00-11.30.
In this workshop, we will be joined by Ann Allcock, of Marshall ELearning.
The interactive workshop is an introduction to the topic of Allyship, through the lens of supporting and enabling women's leadership at work.
The session is aimed at those who wish to consciously contribute to creation of respectful, inclusive and creative environments, and there will be the opportunity for questions and for discussions with peers.
We welcome people of all genders and in all roles to join us and to share experiences and ideas.
Key learning and reflection points will be:
Understand what Allyship is, and why we need it.
Know the characteristics, actions and behaviours of authentic Allies.
Learn tools for Allyship interventions.
Consider how organisations approach or position Allyship.
Identify individual actions to be a more effective Ally.
The details for the next SDF AWLSIG workshop are as follows:
Facilitator: Ann Allcock
Event Date/time: Thursday 20th October – 10.00-11.30
Location: SDF Zoom
Bookings will be made available via SDF Jiscmail
Participant numbers
Please note that this event will be limited to 50 participants on a first come first served basis. Please remember to cancel if you have booked and are no longer able to attend to allow for others to take your place.  Once places are taken we will operate a waiting list, with places allocated on a first come, first served basis. If you wish to attend but are unable to obtain a ticket, please contact the SDF Administrator on a.viva@sdf.ac.uk to be added to the waiting list.
Ann Allcock Bio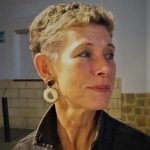 Ann is Head of Diversity at Marshall E-Learning, a specialist diversity and inclusion e-learning and training provider.  Ann advises clients on diversity and inclusion strategy and actions, creates bespoke learning resources, and facilitates workshops to enhance employee knowledge and understanding of diversity and inclusion, enabling everyone to play their part in creating workplaces where all can thrive.
Ann has spent her career in equality, diversity and inclusion.  Over the past 30 years she has held senior in-house diversity roles in several public sector organisations and universities and has more recently advised some of the UK's largest employers and brands through her role at Prince Charles' charity Business in the Community, where she led the team of Diversity and Inclusion Advisors.  Ann also ran her own successful EDI consultancy for several years.
Ann enjoys living in Brighton and Hove.  She is a keen runner, and on sunny, calm days is a sea swimmer.
Twitter: @marshallacm
Youtube: /MarshallACMeLearning
LinkedIn: Marshall E-Learning Consultancy
Website: https://marshallelearning.com/
---
AWLSIG Enquires: Please contact Clare Trembleau – clare.trembleau@abdn.ac.uk  (AWLSIG Chair), for any SDF Advancing Women's Leadership Special Interest Group (AWLSIG) enquiries, or, if you would like to deliver or co-facilitate a session.