My SDF story with Debbie Edwards
by Contributor April 6, 2020 7:33 pm0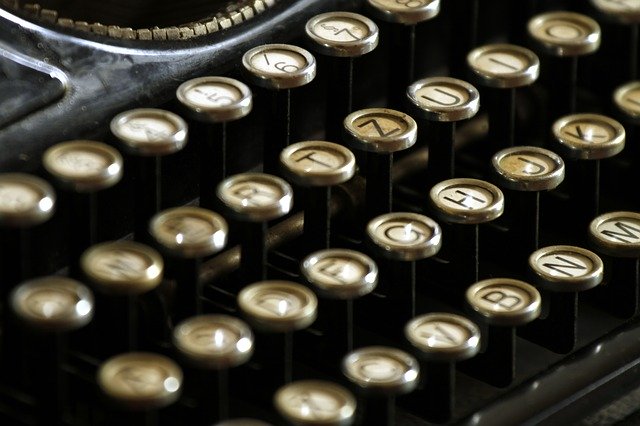 My SDF story with Debbie Edwards
Where do you work and what is your role?
After many years providing Executive Support to Directors and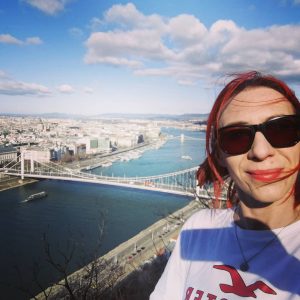 Company Founders, I decided to start my own business providing remote support to busy business owners. I have worked remotely for several years, and very much enjoy administration, I have honed many skills over the years, learned the tricks of the trade and am naturally geared towards this work – so I knew I could make a success out of my idea. That's how The Omnipresent Assistant was born – a virtual assistant support service. I provide Executive support to busy businesses around the country, all from the comfort of my home. I've been able to help many make the transition to working remotely as I have experience doing this, with processes in place already. I also write a blog to provide advice, guidance, and tips on many administrative, process based, policy based elements:  www.theomnipresentassistant.com/blog
I have been enlisted by Rossana to apply my skills to support the members, executives and community of the SDF, to provide the magnificent support that Wendy has delivered, as she embarks upon the next chapter in her life.
When did you join the SDF?
I joined the SDF only very recently, at the beginning of April. My joining is bitter-sweet as I am delighted to be here to support such a wonderful group who are contributing positively to staff development around the country, however I will be replacing Wendy, who has served the SDF community for many years. I know I have big boots to fill as she has been an excellent support mechanism for the members, the Executives and the staff at SDF. I will do my best to be as knowledgeable, as supportive, and as efficient as Wendy has been for all these years.
Why did you want to join the SDF?
I am passionate about personal development – I think there is always more to learn and, especially in these times of uncertainty, we have an opportunity to open our minds and develop ourselves further.  The SDF unites people and supports them on that journey of continuous personal development and I feel privileged to be able to play a part in that.
What are you working on at the moment?
I'm currently working closely with Wendy and Rossana during the transition phase so I can understand, adopt and continue to provide the crucial support that Wendy delivers to members. I will be creating the newsletter that is shared with members around the UK, providing valuable administrative support, preparing and managing the annual conference (to be held in November in Canterbury) and doing all I can to ensure a smooth running service.
Tell us about an event that altered the course of your life/and career
I have worked within an administrative supporting capacity for almost 20 years – the last 10 years as an Executive Assistant, the last 4 of which I've worked remotely. It really is my passion and, luckily, the role plays to all my strengths; I'm process driven, detail orientated and highly organised so find that I naturally excel at my job. With my experience of working remotely, I acquired the ability to do my job wherever I was – as long as I had my laptop and the internet. I've always dreamed of running my own business, so decided to go for it! That was a life-changing decision. Since taking the first step into self-employment, I now am closer to that elusive home-life / work-life balance, allowing me to spend precious time with my family, and on myself! It also means I get to work with a wide range of people from all walks of life, and, as a people person, this is something I've always aimed for.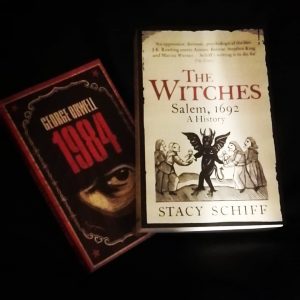 Work life balance – what leisure activity you enjoy the most?
I read a lot. My family joke that I inhale books. I've always been an avid reader, and always carry a book or my trusty kindle about with me wherever I go.
I read a wide variety of genres, but my preferred genre (and don't judge me) is young adult books! Any that is set in the future, where there is dystopia, and a heroine who puts the world to right is my jam. I love the female lead that we are seeing more and more of. I'm a champion for equality and believe that we need more female characters that aren't being rescued by men but that are rescuing themselves – something we are seeing more of these days.
I love to learn – I'm like a sponge for new information, and reading opens up new worlds to us, allows us to escape to places of make-believe, also allows us to travel the world from the comfort of our homes, discover new inventions, new words, new cultures. For me, reading is modern day magic.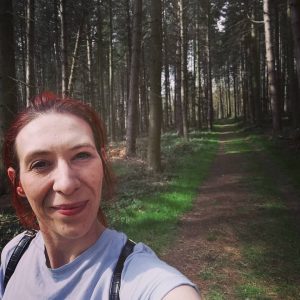 I also love to walk as I love being outside surrounded by nature. I feel completely at home when walking in the woods. I love to be surrounded by green and adore all the smells that come long with it. I find walking very calming; great for the body, the mind, and the soul.
What's your greatest fear?
My greatest fear is that I will look back on my life with regret. Our lives are short when you consider the opportunities available to us. I don't want to get to the end of my innings to look back and wish I had done more with my time.
I try to live my life to the full. I try to say "Yes" when I can. I don't limit myself, especially when it comes to food because I know for certain I won't be looking back wishing I hadn't eaten that slice of chocolate cake!
Who would you invite to your dream dinner party?
This is a tough question, as I'm a real people person so have a long list of folk id love to chat with over a good meal and fine wine.
For sure, I'd have to invite the following:
John Lennon (Musical and lyrical genius, funny guy who I share a sense of humour with)
Emily Bronte (Wuthering Heights is one of my all-time favourites – I would love to hear Emily's account of Heathcliffe)
Winston Churchill (The ultimate wordsmith – he united a nation who were in despair and inspired them to keep fighting when all was almost lost – words are powerful indeed)
Leonardo Di Vinci (Mastermind inventor and all round clever chap)
Margaret Heafield (She wrote out by hand the mathematical sequence that enabled the Apollo mission to be successful. They said that she was so accurate they used to get her to double check the math once computers started doing it for the other scientists – what a brain!)
What would your super-power be? 
Invisibility – the places you could go without being noticed would be amazing! The Louvre after hours, The Vatican – no more bustling to see the sights with the crowds, you could have your own personal viewings of the wonders of the world!
What's your favourite/least favourite food?
I love Italian food as it is carb based! Pasta, bread and red wine – although I do eat a bar of chocolate every day – it's my guilty pleasure.
I'm not a fan if spicy foods – I'm extremely sensitive to spice. Even the chicken from KFC is too spicy for me – the family think its hilarious how, whenever I try some, my eyes water, my nose runs, all from one bite! I'm just a sensitive soul!
What thing would improve the quality of your life?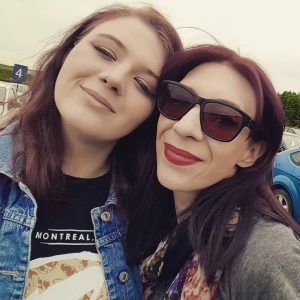 I think in the madness of the world we are all living in at the moment, there have been some good lessons to learn. Through the hardship of the lock-down, we, as a society, seem to have a newfound appreciation of taking time out for loved ones, spending time with family, and the simple pleasures in life. I hope we can retain some of those lessons learned when we are thrown back into normality. Right now, the pace of life has slowed; it feels almost as though the world has hit the reset button. If we could remember these changes and implement them to build a slower, less judgemental, more supportive, family orientated society, the quality of life for everyone would improve.
What's coming next for you?
I hope to apply my skills to help the SDF deliver a second to none support service, connecting HE professionals around the country and enabling them to share best practice and support one another through their development.
I hope to keep learning new skills myself, developing myself as a person.
I hope to travel more also – there's a whole world out there to see – I hope to see as much of it as I can!
Stay Safe, everyone!