Is it possible to measure collaboration?
by Contributor January 22, 2022 6:53 am0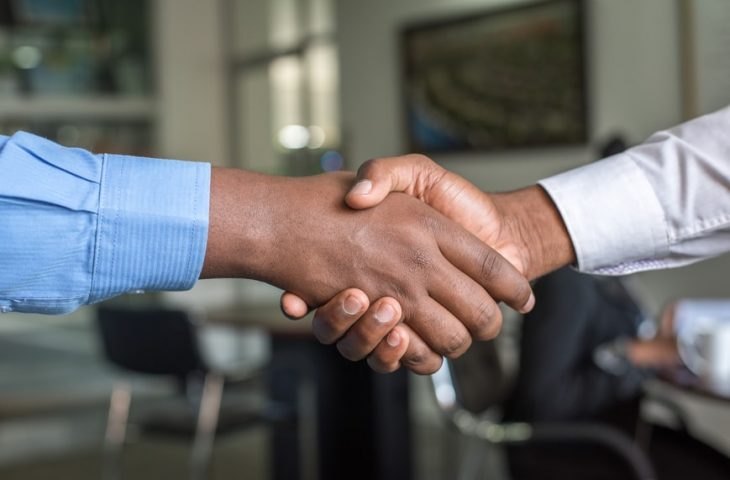 Dr Russell Crawford, Director of Learning & Teaching, Falmouth University, shares nine discrete domains against which educators, businesses and professionals of all ilks can measure the degree of their collaborative interactions
Looking and measuring 'collaboration' as a concept in higher education is a nebulous and subjective endeavour. Having worked for many years in this space, I have identified and share here nine discrete domains against which educators, businesses and professionals of all ilks can 'measure' the degree of their collaborative interactions, whether they are trans, inter- or intra-disciplinary in nature.
How do we actually  'measure ' collaboration?
This is the question that triggered this article and in being asked, articulates a key challenge facing many educators as we round into 2022 and the HE sector continues its digitally enhanced learning and teaching renaissance. The thing is, we all do it every day. We collaborate with each other (in-person and digitally), with colleagues, with external stakeholders, with our students and many others including private and business sector colleagues. Further, as educators we build it into our curricula as if it were a 'skill' and take it as given that we can not only impart what good  'collaboration ' is (conceptually and practically) but also that we can get objectively better at it over time.
Whilst this is a laudable intent, it can be like trying to grab smoke, as one person's collaboration is another person's failed group activity and indeed, arguably it is when 'collaboration' goes wrong that the best learning takes place. We all remember the hard lessons learned from a less-than-ideal collaboration experience(s) and we circuitously take these lessons into the next experiences in a hopefully meaningful way.
With such a critical and difficult to define concept of 'collaboration' in all its guises, where do we start if we are minded to 'measure' it?
In HE, we all love a good measurement of learning gain and like many other working definitions of concepts like these, it comes down to the distance travelled. Whether you love or loathe being asked to collaborate, there are key immutable facets that exist within collaboration by its very nature: Group working, reflection skills, goal-orientation and some form of output, are common factors in most forms of collaboration, so the challenge therefore becomes defining what the ' 'domains of collaboration '' actually are in practice.
Having worked in HE for over 20 years, I offer that I have seen the good, the bad and everything in-between of collaboration and as a personal project have been keeping tabs on common domains to help us define what  'good ' collaboration looks like and to enhance a  'distance travelled ' approach for ourselves and more importantly, our students.
Without further ado, I give you…'The 9 Domains of Collaboration'.
Taking inspiration from the Professional Standards Framework and its ease of use when mapping, presented here are curated 9 domains that each describe one central aspect of  'collaboration ' that could therefore be considered a core skill when  'measuring ' collaboration in a range of contexts.
Domain 1 – Awareness (Aw)
This domain covers collaborative working within or as part of a group and conceptualises self-awareness, awareness of group dynamics and how we work within them.
Key question: How best can you articulate awareness of group and self within the collaboration context? Thinking about language as much as perceptions of each.
Domain 2 – Motivation (Mv)
This domain covers motivations (the individuals and/or the groups) to both the purpose of the collaboration and by extension, how problem-solving, idea development and solution-creation were approached.
Key question: How evident is the motivation of the individual / group in their collaborative working? Thinking about personal traits, qualifiers of motivation such as enthusiasm or drive etc.
Domain 3 – Knowledge (K)
This domain covers reflection on how knowledge was sought, handles and sharing within the group. Concepts such as organisation, planning and sharing of work are included as collaborations organically decide when things happen, how information is gathered and how it is acted upon.
Key question: In what ways has knowledge been brought into the collaboration? Thinking about digital, personal, experiential and/or academic knowledge in service of collaboration.
Domain 4 – Participation (Pt)
This domain covers reflection of participation within the collaborative experience. This will have practical elements of  'how ' as well as aspects of reflection on  'what was expected ' from others in in terms of their participation.
Key question: What evidence is there of participation in all or aspects of the collaboration? Thinking about facilitating the work, enabling others and self etc.
Domain 5 – Mediation (Md)
This domain covers reflection on developing mediation skills, such as negotiation, discussion, advanced verbal and non-verbal communications, elaboration, compromise and coherence, reflecting on the full range of critical communication skills at play in the collaboration experience.
Key question: Where has mediation occurred in the collaboration? Thinking about ways in which a mediation ethos has been applied to support collaboration verbally as well as non-verbally.
Domain 6 – Reciprocity (Rc)
This domain covers how those in the collaboration have approached and handled  'sharing ' in conceptual terms. This might be sharing of information, resources, support or experience. The key to this domain is in thinking  'what did I bring to this collaboration and what did others bring? ' as the starting point.
Key question: Is it possible to articulate the style, degree and evidence of sharing within the collaboration? Thinking about all the ways, overt or obscure, that there has been transactional sharing taking place.
Domain 7 – Reflection (Rf)
This domain covers the academic aspects of reflection. This means ideally, applying an established reflective model inwardly on the individual and the collaboration experience as a whole. Preferably cyclical, reflection of the  'bigger picture ' of the collaborative experience adds rich value and perspective.
Key question(s): Has a reflective model been applied to the collaboration? If so, which and to what degree has this been used? Thinking about adopting either a linear or cyclical reflective model to practice.
Domain 8 – Engagement (En)
This domain encapsulates gauging levels of engagement in the collaboration experience, which can include the  'how ' of the engagement itself, facets of engagement with the group as a whole, the way the individual worked within it and how proactively that happened. The key aspect in applying this domain on the ground is by articulating  'how you know ' the collaboration experience was engaged with.
Key question: How would you define engagement rather than  'attendance ' within the collaboration? Thinking about how engagement can be defined in context but should be more than  'attendance ' and speak to enthusiasm, dedication, commitment and passion.
Domain 9 – Innovation (In)
This domain covers innovative or design thinking evidenced in the collaboration experience and encompasses how readily adopted solutions-based thinking was in the collaboration. From large to small scale, collaboration will foster innovation in several guises.
Key question: How is the work of this collaboration innovative? This is a hard question and might not always be applicable broadly, but even within refining group working and collaboration as an applied skill, innovation is very likely present in multiple strata.
There you have them, nine hard fought and keenly observed domains of collaboration that can be operationalised in a host of ways, from marking criteria to curriculum design, and Falmouth University are doing just that on both counts. The next step is to use them, refine the qualifiers and help our entire sector better 'measure' successful collaboration.
As Director of Learning & Teaching, Russell leads Falmouth University's project to transform the curriculum to become team-based, challenge-focused and market-aligned as set out in the University's 2030 Portfolio Strategy.
---
This blog is kindly repurposed from AdvanceHE and you can read the original here: Is it possible to measure collaboration?