My SDF Story with Margaret Bentley
by SDF Comms June 22, 2021 9:27 am0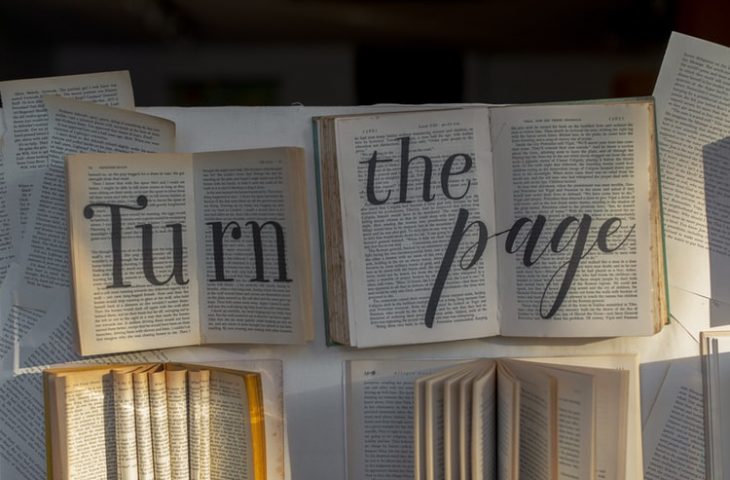 Where do you work and what is your role?
I work at the London School of Hygiene & Tropical Medicine as the Head of Talent and Education Development.  My team is responsible for delivering the whole staff development agenda, including the skills training programme for research degree students.
When did you join the SDF?
I can't remember!   I joined the HE sector in 2000 and remember the days of HESDA so I think I seamlessly transitioned from that into the SDF!
Why did you want to join the SDF?
Being part of the SDF has enabled me to connect with colleagues from across the sector.  Working in smaller institutions I've really benefitted from this external networking over the years.  I've also made lifelong friends from the connections I've made through the SDF.
What's the best thing about the SDF?
I like hearing about what other institutions are doing and how they're approaching workforce challenges.  I love the fact that everyone is very open about sharing information and supporting each other.
What are you working on at the moment?
Current projects for us at LSHTM include – reviewing and evaluating our mentoring programme, developing our coaching provision, growing our wellbeing support for overseas colleagues and providing support to managers as we move towards a hybrid way of working.  As a team we are planning our future working arrangements and looking at how we may re-configure the service to meet the needs of a flexible workforce.
What does a typical day look like?
For me at the moment it starts with a school drop-off – yes mine are old enough to take the bus but I'm a soft touch and I take them as it avoids two busy busses!  There will usually be a few meetings during the day and I try to get at least a couple of hours "focus" time during each day.  I then make a list of things I need to do the next day.
Tell us about an event that altered the course of your life/and career
I suppose the event that altered the course of my life was meeting my now husband in a bar in Tenerife.  At that time I was living at home (in Wales) and then I moved up to London and the rest, as they say is history.
As for the career event it was probably being in a boring job, being managed by a bully.  This pushed me to enrol on the adult education teaching certificate programme which has subsequently opened so many doors for me and gave me the skills and confidence to get my first job in training and development.
The person who has influenced you the most is
In a strange way, the person alluded to above taught me how not to treat people and how not to manage a team.  But overall I am influenced by those many, many people who do kind and considerate things in their day to day lives, not for glory or recognition but because they know it makes a difference.
Work life balance – what leisure activity do you enjoy the most?
Has to be singing, which of course has been almost impossible over the last year.  I sing in a few choirs and I think it will be a little bit longer before we can get back to singing on masse.  I'm currently getting my singing fix in a socially distanced choir of 4 – we sing at a distance of 2 metres apart – challenging, but the overall effect is good!
Something about you people would find surprising
I can still do a handstand…not sure if that's all that surprising but I am advancing in years!
What's your greatest fear?
Rats…can't even say the word!  I am absolutely terrified of them.
Who would you invite to your dream dinner party?
I really had to think about this one and wanted to come up with a cerebral group of people but I've got to be honest with myself…it would have to be the cast of Gavin and Stacey.  Can you imagine what a hoot that would be!?
What would your super-power be? 
Cloak of invisibility – I would get up to all kinds of mischief!
What's your favourite/least favourite food?
Favourite – anything with pasta
Least favourite – mashed potato – completely over-rated and primary school dinners almost put me off for life.
What's the worst job you ever had?
Ha!!!!  In the summer after I graduated I had a temporary job in a company called Lombard Tricity Finance (they don't exist now, I checked, as I didn't want to get done for libel).  They were a company who processed warranty agreements on household appliances, cars…etc.  I was data inputting and I was terrible at it.  I'm so nosey (I call it professional curiosity now) I kept reading the applications to see if I knew the person and I made so many mistakes.  But the absolute worst thing was having to put your hand up to ask to go to the loo…I lasted three days!
What thing would improve the quality of your life?
To have an extra weekend tagged onto the existing weekend to get round to doing my chores that I never quite manage to do.
What's coming next for you?
I'm at the stage in my career now where I like things to be stable!  I have a child off to University this year so that area of my life will be all change so it's nice to have some stability in the work environment.