Expanding notions of pedagogy to empower change
by Contributor May 24, 2021 3:27 pm0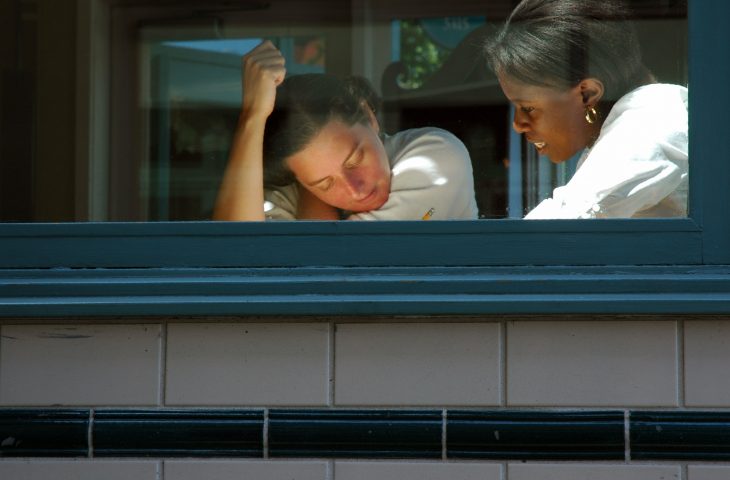 In recent times, we have heard about decolonisation of the university space – in the UK, and around the world. We have listened intently to podcasts, attended webinars, and read blogs to comprehend the meaning of this rather complex word, and what does it signify for academics and practioner(s) in higher education institutions (HEIs).
For this reflective blog, I wish to explore what it means to decolonise pedagogy with respect to curriculum, and how small changes in our practice hold the potential for bigger, visible impact, to challenge pervasive inequalities within university space.
I focus on pedagogy precisely because it equips the learner with tools for deep learning using critical reflection and examination. Curriculum, intricately linked with pedagogy, encompasses 'what' of the content, 'how' of teaching and assessing, and the 'who' of who teaches and who is taught (Boughey, 2018). To address structural inequalities within university space, it is only rational to empower staff and students alike with the power of knowledge – of the curriculum, and about the curriculum. This will enable them to challenge the root cause of inherent inequalities and re-imagine education that is culturally and socially responsive, and inclusive.
The essence of my academic identity is to offer transformative learning and to make students world ready with global skills. As a course lead, I play a key role in deciding the academic curriculum for the course and establish its underpinning design principles. However, I am also mindful that academic curriculum is not free from institutional curriculum (Lang 2019), that permeates the social fabric of the university space.
Institutional curriculum is knowledge intrinsic to dominant beliefs, values, and behaviours – embedded in many aspects of the institutional life. It is tacit in nature, in such a way that one is socialised into it – through, for example, inductions, student engagement activities, classroom behaviours and negotiated expectations between lecturers and students, cafeteria conversations, student clubs and societies. Given the omni-present and pervasive nature of institutional curriculum, students, and academic staff from outside (socially, linguistically, or culturally) can easily feel either 'warmly welcomed' or 'not fitting in.'
One needs to acknowledge that institutional curriculum through its very nature portrays power laden social relations. It is often about what is valued, who is valued, and by whom. Such socialisation is often (perhaps unconsciously) realised through privileging those in majority, and as a result, leaving others feeling left out, marginalised, not heard or seen. This in no way supports the aspiration of nurturing global graduates but on the contrary runs the danger of making those in minority feel alienated, and isolated- socially, and emotionally.
Academic curriculum, as we now recognise works within the remit of institutional curricula. It is the immersive experience of engagement of staff and students with subject knowledge, its methods, behaviours, and identity pertinent to the discipline. Academic curriculum comes to life through pedagogical tools and practices and hold the power of transforming thinking.
The key question that emerges for us is then – what does decolonisation mean for teaching practice, and pedagogical philosophy? And second, how can it empower staff and students to question structural privileging of some and therefore leaving the rest as feeling other-ed, within the wider institutional space?
Decolonisation is an intricate and often a messy (personal and professional) journey. It has multitude of evolving meanings and interpretations, dependent on what lens and intent one adopts to view it. Decolonisation, as Jansen (2017) articulates is about re-imagining what the alterative can look like, through critical engagement with settled and dominant knowledge.
In the UK, decolonisation is one of the many responses to address disparity in degree outcomes for students from diverse background. I hope you will concur that degree outcomes are not just a result of student performance on assessment tasks. Instead, degree outcomes are linked fundamentally to sense of belonging that students nurture with their institution space, and to the academic curriculum with which they actively engage with.
Therefore, re-thinking the academic curriculum is a pertinent step towards transforming institutional curriculum. It is imperative that critical examination of what we teach, who is teaching, and how is one taught, addresses two key questions-
How is the curriculum assimilating all students into the disciplines' knowledge stance?
Second, are students are able to see and recognise themselves in that curriculum?
Assimilating students into discipline specific knowledge stance is about dismantling dominant forms or also known as cannon of knowledge. This can be through shared dialogue with students, engaging them to evaluate – who has produced knowledge? What knowledge is produced? How is it legitimised? Is this the only way of knowing? Such questioning will support re-imagining an alternative – where students start to recognise if they see themselves in the curricula – academically, and beyond.
In the hope to engage students in shared dialogic space, I suggest tools and examples that may be creatively used and adapted. These practical suggestions will prompt critical reflection of academic curriculum, thereby, equipping students to challenge the tacit institutional practices.
One of the extended views of teaching and learning is developed through 'stories.' What stories do we tell our students about the past, present, and the future of the discipline? Is it a single narrative or offers scope of plurality of thought?  To actualise this is through asking students to, for example:
Choose a text from 'popular' or 'dominant' knowledge
Examine what does that text say (or does not say) about the 'other'
Can the authors' assumptions be gauged from the text, in deciding what is included and excluded from the text?
Can this knowledge now steer students' re-imagination of a different knowledge?
In practice, this encourages students to recognise that dominant discourses of knowledge are not neutral, and therefore universal – both academically and institutionally. Re-imagination activity will allow for creative dialogue and reflective judgement of how the alternative could be, and why.
In another way, within course design, one can incorporate the two-way approach, akin to what is referred to as two-eyed seeing by elders in Canada's Mi'kmaw Nation (cited in Lang, 2019). This approach allows using the strengths of western and non-western/ Indigenous knowledge systems and letting students to choose which aspect of the knowledge system they wish to personally appropriate and adopt. In this way, points of resonance are nurtured to bridge knowledge cultures and points of dissonance are respected in allowing students to decide for themselves which aspects of knowledge they wish to apply in practice.
This approach encourages student voice to be at the forefront, whilst allowing them to engage with their reality at a deeper level, responsive to their socio-cultural sense of belonging to the university space. It fosters respect for all, but more importantly offers valuable opportunities to all students to connect authentically with their disciplinary knowledge. This allows them to develop courage to challenge and question, and appreciate different frames of reference to comprehend all knowledge forms.
Finally, curriculum-as-planned and curriculum-as-lived (Aoki, 1999 cited in Lang, 2019), should be nurtured equally. Aoki argues that legitimising how curriculum is lived and experienced creates a space for creativity and transformation. It allows students to build their agency, an integrated social identity with and within their university space. It legitimises their voice to suggest re-sizing dominant knowledge(s) and practices to make space for other(d) views, traditions within the academic discipline, and therefore institutional space.
To be able to sustain a culture that fosters inclusion- one needs to absorb the pedagogy of presence- as part of the discipline, and beyond. Academic and institutional curriculum are a symbiotic means to empower all voices and experiences.
In words of Kappelar (1986, cited in Le Grange 2019), my blog is part of a collective effort from where we explore, question, examine our motivation and beliefs -to not to break the dominant knowledge frame but to enlarge it, to re-focus, to re-centre- using our curricula, pedagogies, practices.
Author(s)
Amrita Narang, Course Lead at CU Coventry
---
This blog is kindly repurposed from AdvanceHE and you can find the original here: Expanding notions of pedagogy to empower change