My SDF story with Gillian Jenkins
Where do you work and what is your role?
I work at Newcastle University as the Organisational Development Lead for the Science, Agriculture and Engineering faculty (longest job title in the world!!)
When did you join the SDF?
I joined the SDF about a year ago
Why did you want to join the SDF?
I joined Newcastle University in November 2016 having spent my career till then in the private and public sector.  It was quite a steep learning curve and having never worked in HE before I felt a bit clueless and lost and thought this would be a good way to connect with other people in similar roles across other universities.
What's the best thing about the SDF?
Having a network of people I can call upon for advice, guidance, help and support if I need it.  Also, finding out what is going on in other universities.
What are you working on at the moment?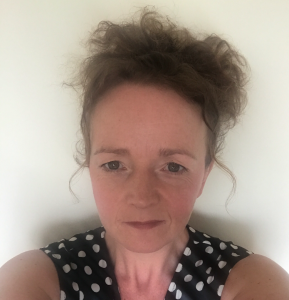 The faculty I work with has recently undergone as massive restructure from 10 schools to 4.  New teams have been formed across both academic and professional services and I am currently working with the newly formed School Executive boards to help them become highly performing teams.
What does a typical day look like?
At the moment a typical day is engaging with the academics who are on the school executive boards in 1-2-1 Myers Briggs feedback sessions thus helping to increase their emotional intelligence.  This information is then being used to help design and then deliver a team session.  The aim of this is to provide some team intelligence looking at their strengths and weaknesses as a team and how they can work better together and with other teams moving forward.
In terms of work life balance, what leisure activity you enjoy the most?
I have a real passion for singing and am an active member of a rock choir.  We rehearse once a week and it has given me so many fantastic opportunities.  This year alone I have sang at a rugby match at Wembley, performed at the Edinburgh fringe festival, appeared on the one show and children in need singing as the Rickshaw challenge finished, recorded 2 songs at Abbey road studios and  appeared in a BBC1 comedy called Hospital People.
Something about you people would find surprising
I started to learn to play the euphonium when I was 9 and from the age of 14 to 25, I played the in Westoe Colliery brass band and completed at events all over the country ending on a high when we reached the National finals and performed at the Royal Albert Hall.
What's your greatest fear?
Being stuck in a room with frogs and cats
Who would you invite to your dream dinner party?
I am a huge Take That fan so they would be the only guests at my dinner party and if that was to happen it would be the "Greatest Day" of my life
What would your super-power be? 
Invisibility…so I could stalk Take That without getting arrested!
What's your favourite/least favourite food?
My favourite food is anything Italian (apart from fish as that is my least favourite food).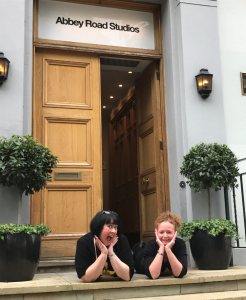 What's the worst job you ever had?
I've only had 3 other jobs than what I do now and have genuinely loved them all for different reasons.  I worked for British Airways and got to travel the world very cheaply.  Worked for the North Eastern and Cumbrian Co-operative Society and travelled all around the region in which I live doing lots of great work and South Tyneside Homes which is a social housing provider where I was for the last 11 years doing some very rewarding work.
What thing would improve the quality of your life?
The dinner party with Take That!
What's coming next for you?
I am off on holiday to New York this week for a short break and when I return to work in the New Year I will be straight back into team development activities with the remaining School Executive Boards.  I'm not sure what events we have next year with Rock choir but I'm sure it will all be exciting and I am looking forward to that.