The Academy Developing Practice Series – Ensuring Relationship Building in a Hybrid Environment
by Contributor June 6, 2022 10:29 am0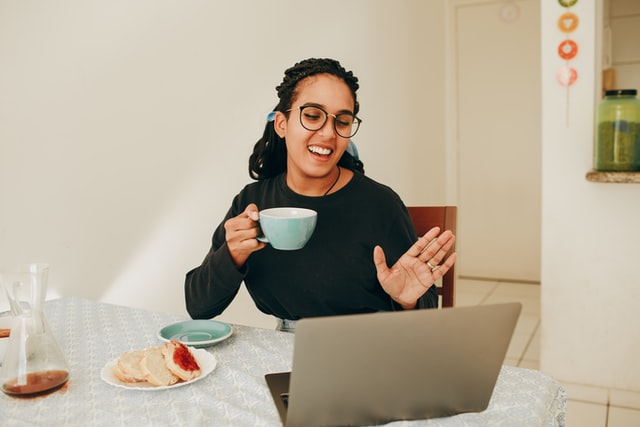 Experiences of Ensuring Relationship Building in a Hybrid Environment
Introduction
Please listen to the following podcast where our guests discuss their practice, learning and ideas regarding their experiences of ensuring relationship building in a hybrid environment.  You will find several resources to help you further explore this theme in the reading list below.
(browser direct link https://anchor.fm/uolacademy/episodes/Compilation—Ensuring-relationship-building-in-a-hybrid-environment-e1dcnpm)
Claire Marsland is Organisational Development Manager at Plus Dane Housing, a Housing Association based in Cheshire and Merseyside.  Previously, she worked in The Academy at the University of Liverpool implementing two new senior leadership development programmes before joining Plus Dane Housing in summer 2020. She always aims to take a practical approach to OD – something which helps people to grow and support organisations in their specific context.
Heather White is a leading international expert on all things Networking, Personal Brand and LinkedIn, and just loves connecting people! Heather believes the hard truth about networking is that if your contacts don't 'get' you they can't help you.  Networking is about building a strong network of contacts who understand you and are willing to recommend you when the moment arises.  It is also about caring for, and being of service to, those in your network.
Once you have had a chance to listen to the podcast and look at the resources, we encourage you use the following questions to prompt reflection:
Claire describes how hybrid working can be lonely, particularly during the times when you're working from home and you don't have anyone to turn to with the 'small questions.' Have you found this and have you built in ways to mitigate this loneliness?
Claire talked about building your own network around yourself so that you have the levels of support that you require. Have you managed to build your 'hybrid' network of support?  What can you do to further extend this network?
Heather talks about how she has 'Zoom Coffees' and ensures she has a 'chat' with a view to relationship building – rather than making it into a business meeting. Have you tried this and, if you have, how effective has that been?
Heather and Matt talk about the loss of time to 'digest' the content of a meeting with a colleague. Have you found ways to build this into your hybrid working environment?
Resources:
As we move forward, inventing whatever our workplaces will look like offers a marvellous opportunity to refresh and reinvent cross-functional relationships. Organisational fragmentation isn't a by-product of remote work. It results from a lack of intentional bridge-building to link discrete groups and regions. Silos were certainly prevalent before the pandemic – hybrid work has simply created new requirements for effectively connecting teams that must work together to achieve shared outcomes. The author offers three approaches to help leaders and their teams re-establish strong connections across organisational boundaries as they've shifted to hybrid work environments.

The author offers six tips for establishing strong connections with colleagues in a pandemic-era / post-pandemic era hybrid environment.
---
The Academy's Developing Practice Podcast is produced by The Academy, University of Liverpool.  The role of the Academy is to promote and enable organisational excellence through the strategic development of the University's people and practices.  The podcast hosts Matt Davis, Organisational Developer and Alex Owen, Academic Developer are based in the Academy.  To find out more about the work of The Academy click here.
About the authors: Dr Alex Owen is a Senior Academic Developer based in The Academy at the University of Liverpool.  She leads peer learning and teaching development across the broad range of Academy activities designed in response to the strategic educational objectives of the University.  Matt Davis is an Organisational Developer based in The Academy at the University of Liverpool.  He leads on the curation and creation of online staff development activities and enables teams to achieve the strategic aims of the university.