My SDF story with Albina Shashyna
by SDF Comms October 19, 2020 3:00 pm0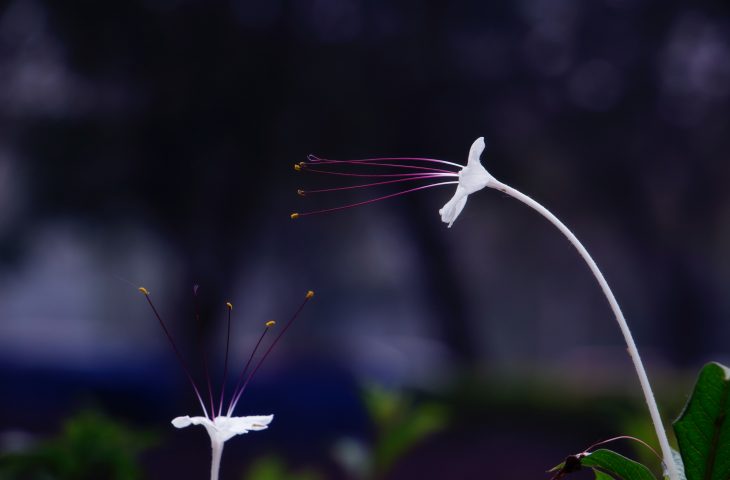 Where do you work and what is your role?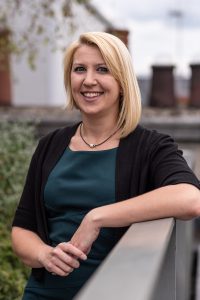 I work at the London School of Economics and Political Science, where I have been for just over 3.5 years. In the last 6 months, I stepped into two exciting new roles; Joint Head of Organisational Learning and Co-chair of LSE Power, Women's Professional Network.
When did you join the SDF?
I first joined the SDF in 2015, when I worked for University of Westminster. Some of you may recall the Westminster team J
Why did you want to join the SDF?
I was new to the HE sector and was fascinated by the collaborative and friendly community. I wanted to meet likeminded individuals and better understand the challenges faced and the great work that was done by other institutions.
I learn best when exposed to different people and situations. As the result, I was keen to get more involved with the SDF community and applied for the SDF Treasurer role on the executive team when it was advertised back in 2016. That was the true beginning of my SDF journey.
What's the best thing about the SDF?
That's an easy one… the people and their collegial approach!
What are you working on at the moment?
Work that is keeping me busy at the moment includes:
Set up of apprenticeship structure and processes to operate as an Employer-Provider
Full review and revamp of management and leadership offering, including new continuous support for Heads of Department
Set of Communities of Practice (CoP)
Supporting the EDI initiatives, specifically the Race Equity Framework and Athena Swan Action Plan
School wide consultation focusing on the future of the child care provision
Work life balance – what leisure activity you enjoy the most?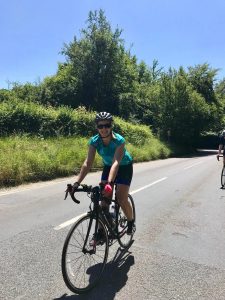 I have fallen in love with cycling after accidently securing a place in a 100-mile bike ride… without owning a bike. Yes, sometimes I do silly things like that. Having assessed the situation, I decided to challenge myself and trained for the following 4 months to complete the painful 100 miles (in the rain!). I was pleasantly surprised that 2 weeks after the event, when I eventually decided to face my bike again, I still really enjoyed cycling.
You may also hear me refer to 'my happy place' when I'm talking about dancing. I grew up training in Latin and ballroom dancing, then transitioned to commercial and street.  Now I enjoy attending salsa classes and (pre-covid) going to daytime clubbing events in London which end by 10pm, perfect for when you can no longer stay up the whole night.
I enjoy long walks either with friends and/or with our two dogs Lilu and Corby. It's very relaxing being outdoors and exploring new areas.
What's your greatest fear?
Dentist. I have Dentophobia and every visit to the dentist is a psychological torture. I'm slowly trying to work on my mind-set, although I do realise it will be a while before I have a calm visit to the dentist.
What would your super-power be? 
Flying, including through space. I love heights and the sensation of flying, and would love to see the earth from space.
If you had to choose a personal theme tune, what would it be?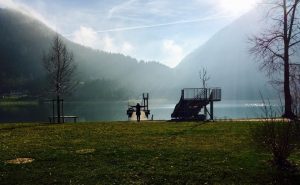 Mr. Blue Sky by Electric Light Orchestra, it's very upbeat and I always look forward to blue sky and sunshine. Baby Groot dancing to this song in the opening scene of Guardians of the Galaxy 2 made it extra special.
Tell us one positive thing you've discovered whilst working from home?
Too difficult to pick one, it'll have to be two:
Turns out I enjoy DIY projects and very good with power tools. We built a design studio and used scaffolding boards to create planters and a picnic bench for the garden (time-lapse available upon request).
Lunch doesn't always come in a packet. I'm enjoying having twice as many delicious meals made by my partner.
What's coming next for you?
I'm forever a student, currently finishing my MBA Essentials course and then I need to complete my assignments to obtain the Certificates of Occupational Test Use, Level A and B – BPS.
At work, I'm very excited to be working on strategic projects that will have School-wide impact. The complexity and the challenge or achieve results during such unprecedented times excites me.
And during my spare time, I'm working on my creative project called Free Your Inner Alice, which uses metaphors from Alice in Wonderland to help people develop. You may or may not have noticed, I enjoy variety and keeping myself busy.