Dialogic feedback – what we know and what remains to be known
by Contributor August 24, 2020 7:25 am0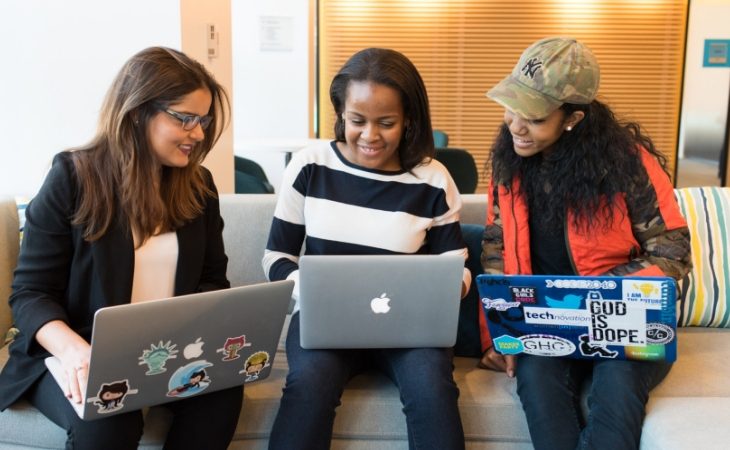 Dialogic feedback – what we know and what remains to be known
In the Covid 19 pandemic, academics all over the world are faced with adopting new ways of teaching and learning, within which assessment and feedback become even more critical for effective learning outcomes. The recent Advance HE publication, 'On Your Marks: Learner-Focused Feedback Practices and Feedback Literacy' offers a compendium of case studies, research and exploratory studies on assessment, feedback and connected areas of marking practices and feedback processes in higher education. It draws on contributions from well-known experts and newer entrants in this area of practice and research who participated in the Advance HE symposium in October 2019 or who were invited after the event. The publication offers much needed food for thought on how to re-energise and adapt our feedback practices to meet current needs.
Gaining centre-stage within current feedback approaches is the 'dialogic approach', one which has come into prominence due to its emphasis on a democratic practice – 'dialogue' between the tutor and the student in conveying feedback. However, communicating at a distance with our students about their work and progress asks us to re-think the affordances of dialogic feedback, yet there is something slightly alienating about the term 'dialogic feedback' itself. Why? In our paper entitled, 'Dialogic feedback: what we know and what remains to be known' in the Advance HE publication, we examine the literature on dialogic feedback to explore what it actually means; its affordances and constraints. Drawing on our own practices in this area, we present a 'warts and all' account to suggest ways as to how we can effectively engage dialogic feedback with both undergraduate and postgraduate students.
At face value, the move from feedback practices which involve a telling one-way process to a two-way dialogic interaction between teacher and student would seem to be a 'good thing'. It fits neatly with a student-centred approach to learning, it involves students taking ownership of their learning and it enables them to become better judges of their own work. In essence, they 'join the club' by which we mean they learn about the mores and expectations of the discipline and subject they are studying. Such learning is fundamental to assessment literacy. But the practice of dialogic feedback is fraught with difficulties and some reservations, which partly explains why there hasn't been a bigger take-up of what appears to be an approach favourable for student learning.  Part of the inaccessibility might lie in there being no one accepted definition or practice that one can follow if trying this out for the first time. Instead we have to think through the complexities in our own subjects and with our own students. To start with, the word 'dialogic 'itself may be an awkward term. In a sense it is ironic that a word that describes a negotiated understanding between teachers and students on the merits of an assessed piece of work, should disenfranchise both parties. How would we feel for example if we replaced it with 'conversational feedback'? As 'conversation' is something students do in their day-to-day lives whether face to face or more remotely, 'conversational feedback' may perhaps be more attractive.  In the age of social media and tweets – having a conversation rather than a dialogue with their tutor may feel more comfortable for both parties.
In any social exchange that is to be authentic and constructive, both participants will need to think about what is involved in establishing a trusting and equal relationship. Given that teachers are seen to be in positions of power partly from their role and partly from their greater knowledge, our students, particularly those who are new to university study, would be forgiven for thinking that equality is a utopian concept. They might also think that it's not their job, yet the success of the 'students-as-partners' movement shows that it is a practice that works and therefore should be favoured in all aspects of our teaching and learning practices. In terms of feedback, it demands from us as teachers a willingness to be challenged on our judgments that may not always sit comfortably with us; it makes us vulnerable. Equally, it places a demand on our students as well to make themselves vulnerable by exposing their lack of knowledge and misunderstandings, by questioning the judgements of their tutors. This is a situation that both of us have faced many a times when working within our own contexts, be it with doctoral students on writing draft chapters of their thesis or with undergraduate and postgraduate students contributing to forum posts.
We were struck by the fact that the literature on dialogic feedback has been understood, researched and practised in many different ways involving disciplines, methods of delivery, and types of assessment. So part of the inaccessibility might lie in there being no one accepted definition or practice that one can follow if trying this out for the first time. Instead we have to think through the complexities in our own disciplines and with our own students. In our forthcoming paper, we attempt to clarify some of this fogginess around the understandings of dialogic feedback practice on what exactly is dialogic feedback and how best can it be practiced.
The full report is available for Advance HE members: On Your Marks: Learner-focused Feedback Practices and Feedback Literacy
Author(s)
Lin Norton is a National Teaching Fellow, and Professor Emerita of Pedagogical Research at Liverpool Hope University where she was formerly Dean of Learning and Teaching.  Lin continues to have a strong research interest in assessment and feedback practices, publishing widely in this area.
Namrata Rao is a Principal Lecturer in Education at Liverpool Hope University where she is based in the Centre of Education and Policy Analysis. A SF (HEA), she co-convenes the Learning, Teaching and Assessment Network of the Society for Research in Higher Education (SRHE).
---
This blog is kindly repurposed from AdvanceHE and you can find the original here: Dialogic feedback – what we know and what remains to be known.