My SDF story with Garry Storer
by Contributor July 27, 2020 5:25 pm0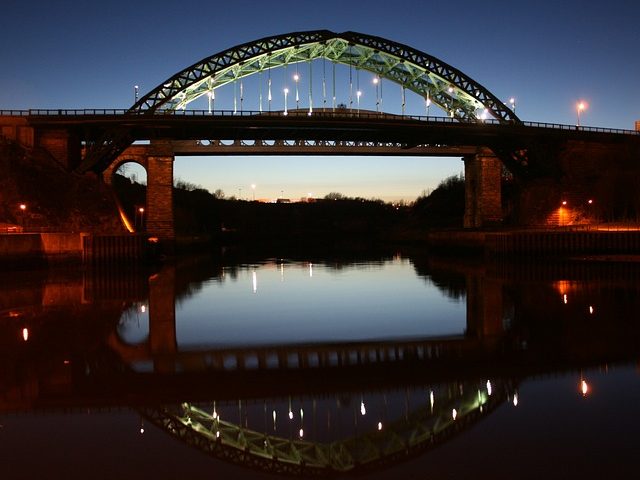 My SDF story with Garry Storer
Where do you work and what is your role?
I work at the University of Sunderland.  I have worked at the University for an awful long time, almost 28 years, longer than some of my colleagues have been alive.  For the first 7 years I was based in various Technical support roles but also was involved in evening academic tutoring.
In 1999 I became the Universities IT Trainer specialising in Business systems. The role evolved over the years and in 2017 the role changed Organisation and Staff Development Coordinator specialising in digital skills.
When did you join the SDF?
I joined in 2017 when I attended a regional SDF event.
Why did you want to join the SDF?
I joined so I can understand the bigger picture of staff development as I had been involved in IT during my career up to that point. The first regional meeting I attended was a like a breath of fresh air.  My network up to this point was based solely on IT digital skills, so hearing ideas and opinions from people involved in other development was really refreshing.
What's the best thing about the SDF?
The collaboration between people.  The SDF mailing list is brilliant for collaborating with the group.  I have asked for ideas on a subject and had 6 or 7 really worthwhile responses in the first couple of hours.
What are you working on at the moment?
I'm implementing a new digital skills programme based on results for a digital skills survey.   It's interesting to take conceptional subject areas such as digital creation, and digital participation and make them into tangible practical courses.  I have now started to deliver the programme with a mixture of online webinar courses and resources based in LinkedIn Learning.
What does a typical day look like?
It's a mixture of Design / Delivery of development and project work.
What I am delivering, and projects I'm involved in change all the time which keeps the job interesting.
Tell us about an event that altered the course of your life/and career
My undergraduate degree was in Computer Science and involved a lot of computer programming.  In my placement year I worked for a large chemical company based in Teesside and was given a project of writing and implementing a computer program.  A part of the implementation phase was the training the staff how to use the program.
I enjoyed designing and running the training sessions and the feedback I got from them was fantastic.  My manager wrote 3 pages about the training sessions in my placement report.  This encouraged me to follow training and development as a career.  After University I pursued both full time and part time role in training, which as lead me to where I am now.
When I was reflecting on the above training, I was thinking about how I delivered it, and it is not much different to how I would do it today in a world in lockdown. Some of the training had to be done at a distance. In the year of 1991, I had access to the best technology of the time such as conference telephones and chat (using the command "poke") / filesharing technologies built into mainframe computers.  Although the technologies have advanced the principles of how the training was delivered was the same.
Work life balance – what leisure activity you enjoy the most?
I have spent the last couple of years trying to lose weight and exercise.  I was doing well with a mixture of aerobic exercise and swimming.  That was until lockdown, now I am a couch potato, watching boxsets of TV shows and films.  I've recently watched all of Schitt's Creek, Grace & Frankie, and Peaky Blinders.  I've also re-watched all of Friday night dinner, Derry Girls and Gavin & Stacey.  That is a lot of TV.
Something about you people would find surprising
As a teenager I wrote my own version of the computer game Pac-man, called "Gaz-man".  It was only ever played by myself,  friends and family.  Unfortunately, I never made a fortune from writing computer games, maybe I should have thought of my own ideas instead of just copying another.  I am the still undisputed world record holder for "Gaz-man" though.
What's your favourite/least favourite food?
This one is simple.  I love Italian food but I don't like seafood.
What's the worst job you ever had?
Collecting trolleys for a supermarket.  This was a summer and part time job during my student years.  I was sent out in all weathers and even sent to scrap yards with scary dogs to recover trollies.  You also meet some strange and tough characters hanging around supermarkets and shopping centres.  On the positive side though I was really fit from all the exercise during that period.
What's coming next for you?
I'm looking to make all my workshops use a fully blended learning approach.  I'm really looking forward on seeing how we can use technology to facilitate this.  I'm also looking at how I can improve my current remote development sessions.  With a little bit of thought and researching technology I think we can not only emulate the face to face experience but improve upon it.
---