My SDF story with Sophia Grainger
by Contributor July 2, 2020 11:44 am0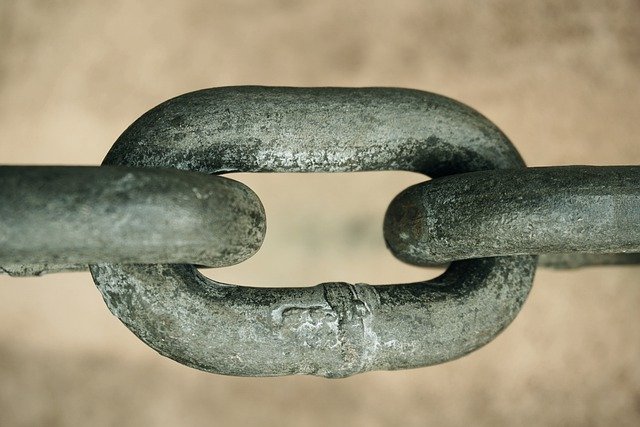 My SDF story with Sophia Grainger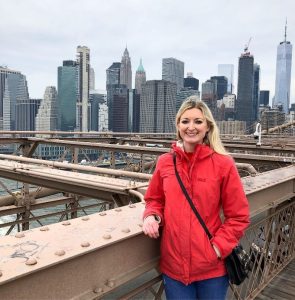 Where do you work and what is your role?
I work at the University of Sunderland. I'm fairly new to higher education, having only joined the sector in January 2019. My role is Organisation and Staff Development Coordinator, specialising in leadership and management development and coaching.
Prior to joining the University of Sunderland I've worked in L&D across a number of sectors, both public and private. Mostly in project focused roles. I'd describe myself as an L&D generalist as my interests and skills within L&D are broad.
When did you join the SDF?
I joined the SDF last summer, when I attended my first regional SDF event. My experience so far is that there is a real breadth of knowledge and expertise within SDF, it's fantastic to have a platform to collaborate.
What are you working on at the moment?
As like most others at the moment, making the transition from face to face to digital learning. We've recently introduced LinkedIn Learning, so I'm exploring curating, and creating micro-learning videos in my subject specialisms.
I'm also leading a project to improve our Induction processes. We're looking to digitise our approach and make it simpler for both line managers and employees.
What does a typical day look like?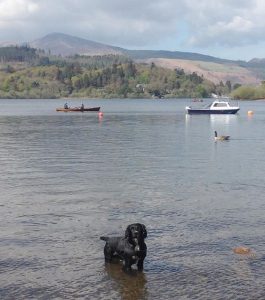 What my love about my role is the amount of variation I have in terms of projects and activities. No two days are ever the same.
You can however, often find me coaching, facilitating workshops or supporting my client areas with development needs. I'm also an Insights Discovery practitioner and spend a lot of time talking about 'colours'.
Work life balance – what leisure activity you enjoy the most?
When I'm not working you can find me out and about with my lovely dog, Pip. He's a working cocker spaniel and keeps me on my toes with his boundless energy.
It's been great to spend more time with him whilst working from home. Although he is quite the opportunist, and always waits until I'm in a meeting or delivering training to chew something whilst I can't tell him off!
I'm also a keen gym goer, although the current situation with COVID-19 has definitely taken its toll on my fitness.
Tell us about an event that altered the course of your life/and career
When I was 16 I went to college to study catering and hospitality. After only a few months I knew it wasn't for me and that I wanted to work instead. I was offered an apprenticeship as a receptionist at a well-known hotel but the financial crisis hit and they revoked the job offer.
In hindsight that was the best thing that could've happened, as it set me onto a different path which took me to the career I have today. I'm a big believer that everything happens for a reason.
What's your greatest fear?
I'm not much of a thrill seeker and a bit of a scaredy cat so there are lots of things. The two that standout the most are heights, and scary films – they haunt me for days after watching!
What's your favourite/least favourite food?
Ah food, the love of my life. I couldn't possibly choose just one, but a strong contender for the top spot would be pizza. I LOVE cheese and carbs.
What's coming next for you?
Joining the Staff Development Executive in the role of Communications Officer. I'm very excited about what opportunities this role can bring for me personally. I look forward to connecting with you all more through this role in the future!
---