Twitter chat reflections – What is the "New Normal"?
by Contributor May 19, 2020 11:16 am0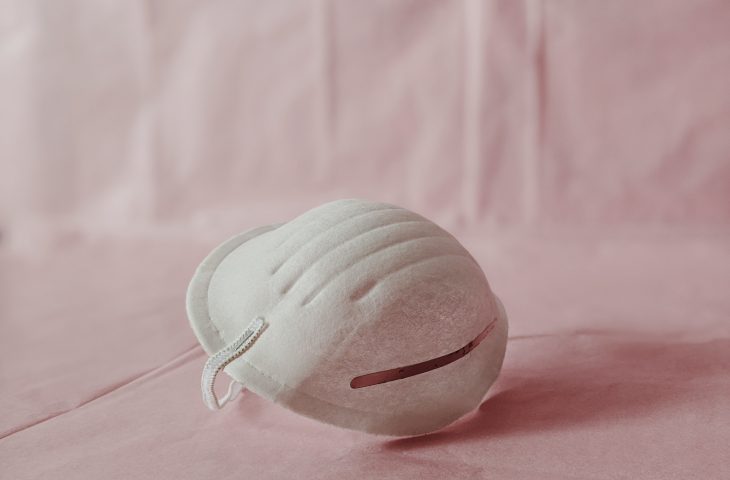 Twitter chat reflections – What is the "New Normal"?
On Monday 4 May, we had an interesting Twitter chat about adapting to a new normal. Many people related to the topic and shared their fears, thoughts and ideas.
We started the chat with a question about the picture people have in their minds about the new normal. The new normal will require us to think more creatively and approach our problems and challenges differently. While none of us can be sure what the new normal is going to look like, it was interesting to note how many people learned something or adopted new habits during the pandemic that they wanted to keep.  @POD_HW summed it up perfectly: "The new normal will involve greater flexible working, a new level of competence in remote working, reduced congestion and a greater sense of kindness and community."
The second question tackled the issue of fear: why do people feel anxious about the new normal? In part it's because people feel uncertain, economies are under threat, the situation in some countries is volatile and it's a complex situation. We'd all like to plan holidays, buy properties, plan for retirement, be certain of an income…but we can't.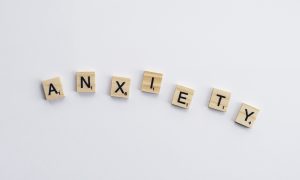 Too much uncertainty for too long is traumatic and increases people's stress. @Midgie_MT said, "Anxious because of all the uncertainty. The only thing that is certain is that nothing is certain! Fear of the unknown and fear of financial insecurity." According to @SarahWolfdenden people are anxious because, "They are concerned about more work, more pressure, balancing work & home, their students, losing track of their career – & in the current climate, worried for their own health & that of their loved ones."
That brought us to the third question: When have you noticed people switching between the stages of loss/grief? What happened? Firstly, people switch between the stages of loss/grief because it isn't a linear process and it doesn't play out in a perfect world. People have to handle whatever life brings while trying to cope with loss too. They also switch between stages when they feel overwhelmed and emotionally depleted – they have no energy left to "cope" at that moment. Barbara @bb_bassa echoed that when she said, "I have noticed that the switch happens quite spontaneously, precipitated by seemingly trivial events (proverbial straw on the camel's back). This invites deep reflection and some strong energy for change."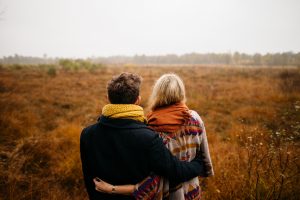 The last question help participants to think how, as coaches, they can help people find meaning in the new normal. A great place to start is to help them find out what they experienced, learned, realised or appreciated during the pandemic that they can give back to the world. It might be as big as starting a charity, or as small as appreciating cleaner air and deciding to drive less. Also help them explore ways to find meaning: maybe they want to write about it, or talk about and share their experience with others. Others may find that a changed habit or life perspective is enough. @rhianellis3 made some great points: "Being there to listen. I've also been able to help practically by being able to offer training and support in online teaching, which has been received very gratefully, I can almost feel weight being lifted from some people's shoulders."
As we're all trying to adapt to an uncertain situation while also trying to get our heads around the new normal, let's remember what Dr Katy Mahoney @researchercoach said in her tweet:  "… holding the space for people to just take a moment has been important. Also to support and help people recognise what they are in control of during this time."
We are in control of our contributions to this world. Let's make them count!
---
The blog author is Yolandé Conradie, the Community Manager for UK-based career development company www.mindtools.com. Yolandé is a theo-psychosocial therapist, play therapist, Whole-Brain Practitioner, ecometric assessor, university lecturer, coach and author. With almost twenty years' experience in coaching, training and facilitation, she has facilitated many courses and team-building events for major organisations in South Africa. She has also presented numerous workshops at the annual International Creativity Conference in Africa. Yolandé has a special passion for being a bridge-builder between people and is devoted to helping people explore and appreciate diversity, in order to understand one another better. She's also known for tackling tough topics with a gentle touch.
Connect with Yolandé. You'll find her #MTtalk blog posts over here: www.mindtools.com/blog