Where d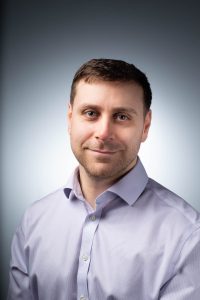 o you work and what is your role?
I work at the University of Liverpool, as an Organisational Developer within The Leadership, Organisational, Professional and Academic Development Academy or just "Academy" for short. My role is to create blended and online learning design, to commission learning interventions, to consult with managers and leaders on how to enhance performance through learning, to help facilitate strategic change through learning and to perform learning needs analysis.
When did you join the SDF?
I joined on the first day of my employment at the university which was the 16th July 2016. I think it was labelled as one of my induction tasks to complete.
What's the best thing about the SDF?
I think one of the best things about the SDF is how willing colleagues are in other institutions to share what they are working on and how they have achieved their successes.
What are you working on at the moment?
I'm currently busy building out three new compliance-based eLearning modules, planning the next steps to our approach to hybrid working and working on the actions in our latest Technicians Action Plan.
What does a typical day look like?
At the time of writing (Jan 2022) my days consist of walking into the home office and trying to fit some actual work in between all the Teams meetings 😊. We plan to spend significantly more time on campus from February so I'm looking forward to a change up in my routine.
Work life balance – what leisure activity you enjoy the most?
In 2019 I found my way back to mountain biking. Having not been on a bike much since my teens,  this was crucial during the pandemic as my lockdown rides really helped me physically and mentally. I also enjoy going to the football and supporting my local team Port Vale FC with my son Lennon, 12.
Something about you people would find surprising
I come from a very talented family (even our sewing machine was a Singer 😊). We have 3 family members who have either made it into the charts or have won TV talent contests. Sadly I'm not blessed in this area but that doesn't stop me singing the odd Beatles or Elvis track on Karaoke.
What's your greatest fear?
Port Vale FC dropping out of the football league.
Who would you invite to your dream dinner party?
John Lennon, Paul McCartney, George Harrison and Ringo
What would your super-power be?
Mind Reader. Can you imagine an OD person who could read minds? We would change the world!
What's your favourite/least favourite food?
Slow cooked lamb curry is my favourite and couscous is my least favourite. Why would anyone want to eat tasteless gravel?
What's the worst job you ever had?
I had a job where I sat placing price stickers on 10,000 CD's on a night shift in a warehouse. It sounds awful but luckily the people were great fun.
What thing would improve the quality of your life?
I already have it. I purchased a Campervan last year & managed to have 8 holidays in one year during a pandemic!