My SDF Story with Vilma Rupeikaite
by SDF Comms May 24, 2021 8:17 am0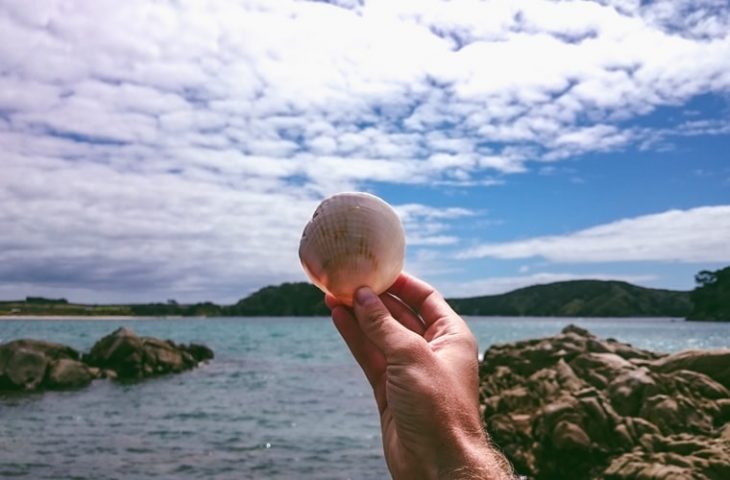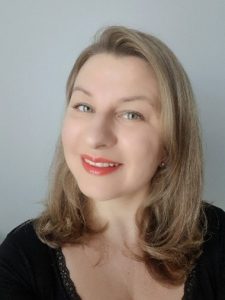 Where do you work and what is your role?
For the past 3 years I've been working at Imperial College London. Having held Learning and Development roles, I have recently joined the Educational Development Unit as Programme Support Coordinator and I'm really enjoying it so far!
When did you join the SDF? Why did you want to join the SDF? What's the best thing about the SDF?
I joined SDF when I started my first L&D role at the University of London five years ago. It was recommended to me by my colleagues at the time and I was really keen on attending SDF conference, which I did for most years ever since. It is not a secret that SDF network is an invaluable resource for support as well as a best practice barometer. Not to mention all the creative and passionate people one can connect with. Feel free to connect via LinkedIn if we haven't yet.
What are you working on at the moment? What does a typical day look like?
I've been in my current role for a couple of months and for me it is very much still learning as I go along! I oversee credit-bearing provision such as the Master of Education, Postgraduate Diploma and Certificate in University Teaching and Learning that are designed for staff who teach and/or support learning in any capacity at Imperial. The aim of these programmes is to further staff educational development skills, knowledge and standards. I also coordinate the AdvanceHE fellowship applications. A couple of years ago I've completed one of Imperial College's Foundations in Teaching pathways that equipped me to apply for the Associate Fellow of HEA. More importantly, through this programme I've got to know the department that provide this development and now I am part of the amazing team supporting these programmes myself.
We're just in the process of finalising our new cohort of students for the PG Cert in University Teaching and Learning programme, which is very exciting! I just hope I'll get to meet them in person come the new academic year.
Tell us about an event that altered the course of your life/and career
Some 15 years ago I moved from my home country Lithuania to study in London for one year. Not sure what happened, but I never left… Looking back, it seems the Universe was setting me up for it from early in life. When I was about 8 years old, I was placed in a German class to learn it as my second language at school. My parents (for no apparent reason) asked my school to transfer me to English classes instead. This gave me a good foundation for the language (with other languages such as Russian, German and Latin being added later on to the curriculum), which, at the time I had no idea it would become the main language I spoke. After the high school, I learned about this American International University in my home country, which I thought would be quite cool to study in and I did everything to get a place there. Fast-forward 4 years later, this led me to continue my studies in London and eventually I found myself working in Higher Education, which I've done for the past decade. I absolutely love working in HE sector and seeing how both education and professional development can enhance people's personal lives and those of wider society makes me feel really privileged to be where I am.
The person who has influenced you the most is
I could not say there was one person in particular, but I am most grateful for all the people I met along the way and those who gave me a chance to develop and progress professionally, supported me in navigating various situations and decisions and seen potential in me when sometimes I haven't…
Work life balance – what leisure activity you enjoy the most?
I love traveling and exploring different cultures and meeting people from all over the World and from all walks of life. I find this experience so enriching and it often helps to put my own life into perspective. I also enjoy being in nature – beach, forests, mountains, parks are where I feel happiest.
Something about you people would find surprising
I think there are a few things people would find surprising about me. For example, I lived in Alaska for 2 summers. I took part in a student programme 'Work and Travel USA' and ended up in Alaska's National Park called Denali, which was an amazing experience with breath-taking views every day. And yes, there are hot summers in Alaska too, it's just that they are very brief!
What's your greatest fear?
Spiders!
Who would you invite to your dream dinner party?
I'd love to have David Attenborough and Buddha Shakyamuni as my guests. I feel I could listen to their wisdom and inspiring stories all night long!
What would your super-power be?
Eliminating war from the planet.
What's your favourite/least favourite food?
I love anything made from potatoes and I'm also a big fan of beetroots. I don't eat spicy or seafood.
What thing would improve the quality of your life?
Remote working from anywhere in the World.
What's coming next for you?
In the near future I look forward to embarking on a Mindfulness-Based Strengths Practice (MBSP) programme.  Long term I have a vision of becoming chartered Occupational and Organisational Psychologist and completing PhD – some day!