My SDF story with Dorota Tworek-Uptas
by SDF Comms July 28, 2021 8:34 am0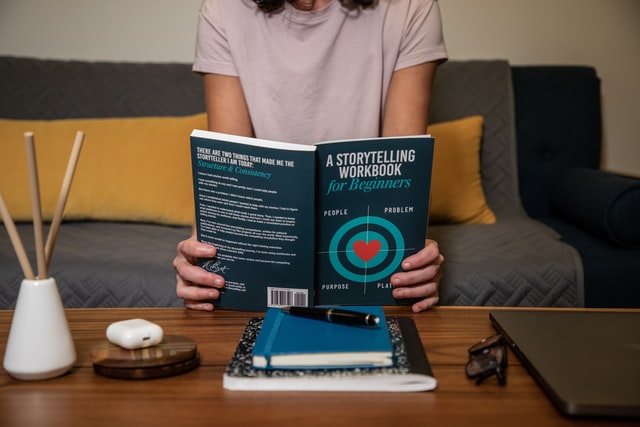 Where do you work and what is your role?
I work at the London South Bank University that is a part of the LSBU Group that brings together London South Bank University, Lambeth College, Enterprise and two Academies to provide more opportunities for learning pathways. I am Learning and Development Advisor at the University, with the focus for the Group in my work. Recently it is mentoring and coaching, management development and performance review.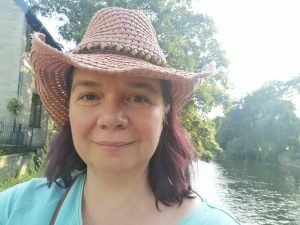 When did you join the SDF?
Hm…well…I cannot remember exactly but it was somewhere between 2013 and 2017.
Why did you want to join the SDF?
I was encouraged by Head of Staff Learning and Development when working at University of Westminster. Parul was a Co-chair of the London branch of SDF and she introduced me to the network I had never heard of before. Originally it was not my decision but I fall in love with the network from the first meeting.
What's the best thing about the SDF?
For me the best thing about SDF is that everyone is sharing their experiences with the aim to support colleagues. There is so much honesty and encouragement that it makes me to want to learn more and share the knowledge and connections I am gaining outside of SDF.
What are you working on at the moment?
Currently I am developing the Good Manager programme for managers new to the organisations or to management, expanding the mentoring and coaching schemes and getting involved in the performance management project.
What does a typical day look like?
Wake up, walk to school and back (6-7k steps), breakfast, emails, teams, teams, emails, end of work, family time and sleep.
This may seem boring but each email and each Teams meeting is different. There are no two same days in my work. Loads of conversations with people from different areas of the Group lead to taking interesting staff out of isolation and mapping it in wherever it would be useful. Each email and conversation creates 1000 new ideas in my head. And THIS is the challenge 🙂
Tell us about an event that altered the course of your life/and career
That definitely will be moving from Poland to UK. This step exposed me to living a very different life. I have met people from around the world, I have visited places I would have not seen otherwise (mainly because I was traveling and guided by the local people that I have met in London).  I have met people here, who empowered me to be myself 24h a day. I am also pretty sure that if I had not moved to UK, I would had never discovered the wonderful profession (People and Organisation Development) I am loving so much and I cannot imagine doing anything else.
The person who has influenced you the most is…
There are two people who influenced me the most in my life.
First one is my God Mother. A business woman that travels around the world and nothing is impossible to her.
The second one is my best friend who knows me more than I know myself. She knows exactly when to cuddle me and when to "kick my back". She knew way before I did that I would be good at developing people and here I am, enjoying every moment.
Work life balance – what leisure activity you enjoy the most?
I love reading books, swimming, travelling and meeting friends. Last year I was travelling between worlds, floating in the ocean of imagination and making new friends reading books.
Well…I also binge watch sitcoms like NCIS (all of them), Good Doctor, Good Fight, etc….just for balance hahahaha.
Something about you people would find surprising
I think that people would find surprising that I used to climb mountains, listen to heavy metal and party hard. Now I enjoy crocheting and learning how to play piano (adult beginner, started this journey at 43ish)
What's your greatest fear?
My greatest fear is that I will spoil my kids rotten, to the extreme that they would not be able to look after themselves. My friends say it is irrational, but what fear isn't?
Who would you invite to your dream dinner party?
Hm…probably now all of my friends, including those who moved far away. I like the parties where I feel at ease and relaxed. And I would invite Heston Blumenthal to create one of his famous feasts for us 🙂
What would your super-power be?
Teleporting to any place and being able to take anyone I want with me. If I can have two, the second would be speaking all languages 🙂
What's your favourite/least favourite food?
Favourite is with no doubt: ice-cream! I can eat ice-cream for breakfast, dinner, supper all day long.
I do not tolerate grapefruit, pineapple and majority of root vegetables.
What's the worst job you ever had?
That was my work in the accountancy company. It was a very small company, two owners and two workers. The ethos of the company was so against my values that I hated every day of this. I needed to pay bills though and gain office work experience.
What thing would improve the quality of your life?
5 bedroom house with library, swimming pool and teleport station.
What's coming next for you?
Hopefully a winning lottery ticket! But professionally a lot of exciting work around performance management in the place where such thing is a very alien concept and many exciting projects.
Also hopefully, at some point…the Grade 1 exam in piano!