My SDF Story with Gemma Edwards
by SDF Comms April 26, 2021 3:28 pm0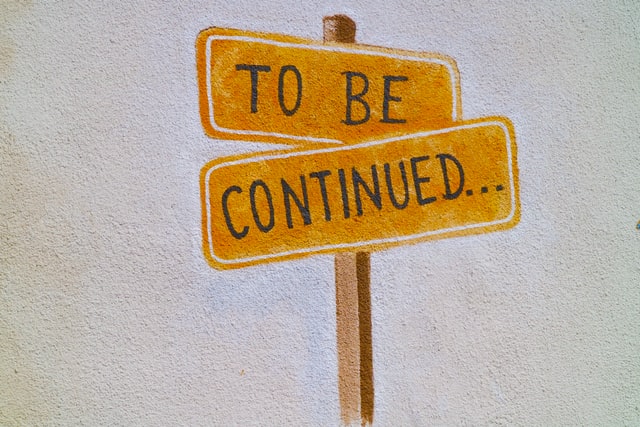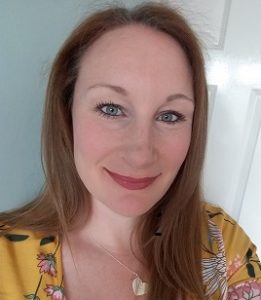 Where do you work and what is your role?
I have worked at the University of Chester since 2007, initially as an Administrative Assistant in one of the academic departments. In 2008, I moved into the role of HR Administrator for Development, Diversity and Reward, and having worked my way around a number of roles in the HR team, I started my current role as HR Business Partner (Leadership and Organisational Development) in 2013.
When did you join the SDF?
I really cannot remember, it must have been around 2013 when I started my current role, but I couldn't say for definite.
Why did you want to join the SDF?
Initially, it was for the networking opportunities with a friendly and supportive group of colleagues across the HE sector. Sometimes its just reassuring to know that everyone seems to be facing the same challenges. I have also used quite a lot of the resources that the SDF provides access to, such as the Advance HE Knowledge Bank, which has been useful for developing training on a number of topics.
What's the best thing about the SDF?
I'd definitely say its members, who are always willing to share their knowledge and experience and support each other when needed. I've been able to work with a number of other North West HEI's on the North West Action Learning for Women project and Coaching Forum as a result of being a member of the SDF.
One of the benefits of working virtually this last year has meant that a lot more SDF events have been accessible online so enabling wider networking opportunities and sharing of ideas without the need to travel.
What are you working on at the moment?
A review of our coaching and mentoring provision.
Developing a new middle manager's programme called "Leading from the Middle" which is aimed at Heads and Deputy heads or those aspiring to those roles.
Like others at the moment, I am also still in the process of re-writing many of our training materials to make them suitable for online delivery.
What does a typical day look like?
I think one of the things I really enjoy about my role is that there isn't really such a thing as a typical day. Some days I might be delivering a workshop or facilitating an action learning session, others I may coaching or developing new training materials. I am also an Associate Tutor within our Centre for Work Related Studies (CWRS) based in Chester Business School. This enables me to teach on our Level 4 and Level 7 programmes in Leadership and Management in Higher Education, so some days I might be teaching, having tutorials with students, or marking assignments.
The person who has influenced you the most is
My Grandma, she's 96 now but she had to leave school at a very young age with no qualifications. She always told us to work hard at school and to do the best we could as we have had many opportunities that women of her generation never had. The message must have got through as between her 5 grandchildren, we have 6 degrees, 2 Masters degrees and a PhD!
Also, my 2-year-old daughter, having an interest in learning and development, it has been fascinating to watch her grow and learn new things every day.
Work life balance – what leisure activity you enjoy the most?
Before I had my daughter in 2018, I was a keen runner…not very fast…but I managed to complete a few marathons. Since then I've tried to get back into it but not really had the time to dedicate to it, so my aim this year is to get back out there.
Other than that, I love reading, I'm that person that if you ask what I watched on telly last night, the answer is "I didn't I was reading". I am currently reading "There is no such thing as bad weather – Secrets for Raising, Healthy Resilient and Confident Kids" by Linda Akeson McGurk. Its about the Scandinavian culture of encouraging children to play outside, learn in nature and develop respect for the natural environment, whatever the weather. Something we have had to embrace during lockdown!
Something about you people would find surprising
When I was in high school I was a member of the choir and orchestra and had the pleasure of singing mass in St Marks Basilica in Venice.
Also, people seem very surprised that I have never been on an aeroplane.
Who would you invite to your dream dinner party?
At the moment it would just be amazing to be able to have a dinner party with my family and friends, but it would be great if David Attenborough, Barack and Michelle Obama and Lucy Worsley could also make it.
What would your super-power be? 
Being able to see 360° without moving my head…that would be very useful with a toddler. I literally do need eyes in the back of my head sometimes.
What's your favourite/least favourite food?
My favourite has to be chocolate…always chocolate! My least favourite is Tuna.
What's the worst job you ever had?
Before I started at the University, I was a temp at a building firm, I spent all day photocopying building plans!
What thing would improve the quality of your life?
A bigger garden, I enjoy being outside and gardening and I would love to grow my own fruit and veg but currently don't have the room.
What's coming next for you?
I have recently started a Level 7 Certificate in Coaching supervision so looking forward to making a start on the assignments for that and starting to do some supervision with our internal coaches.