My SDF story with Helen Connor
by SDF Comms December 17, 2020 6:56 am0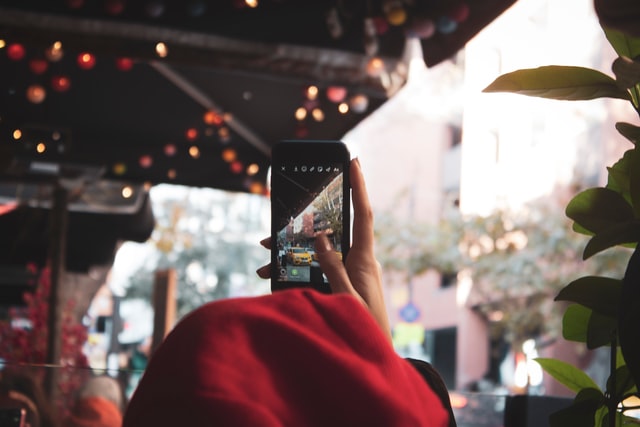 Where do you work and what is your role?
I work at the University of Huddersfield, where I am a People and Organisational Development Manager – a POD for short!
When did you join the SDF?
Oh- my days? When did I join? Maybe at the start of 2016. I have heard that the pandemic has led to an increase in forgetfulness – well that's my excuse anyway.
Why did you want to join the SDF?
My lovely colleagues had told me about the SDF and they recommended it as a good networking opportunity.
What's the best thing about the SDF?
It's a great opportunity to share ideas, opinions and to collaborate on issues we're all facing. There is such generous sharing of advice and information, and it's a great spot to do some learning. I also really appreciate how much fun the members are too.  I'm specifically thinking about the quiz we did at the 2019 conference where teams of people were racing around a large room responding to our sleep quiz questions.
What are you working on at the moment?
I'm so lucky to have a lot of autonomy at work, which means I can be creative. I'm currently working on a couple of exciting topics: I'm collaborating with colleagues from across the university to develop a new programme on gut health. Nice. It's working title is "Biome, Balance and BIceps"! It will be very participatory, with people working together to support one another to make positive changes. I'm also currently working with a personal trainer on an article on goal setting – called "How to superset your goals".
What does a typical day look like?
I'm a real morning person – much to partner's disgust. I leap out of bed full of vigour and pelt downstairs for my lovely morning greeting from my beautiful hound, Duncan (cross Collie as we like to call him) and for my not so lovely morning greeting from my son, who can usually be found waiting to pounce on me, from behind the door. After a proper cup of coffee and a massive bowl of porridge with banana and peanut butter, I'll get stuck into an exercise class such as Body Combat or Body attack. It's dangerous work – I've sustained injuries from high kicking into the dog's bed and also the clothes hanger. Then I'm ready for work – this is pretty varied and very busy, which I love – I could be delivering training; researching a topic; coaching; working towards objectives, or plotting. Around lunch time I am given the doggy stare, as Duncan demands my presence in the park. I don my headphones and race up to the park, listening to podcasts. These help inform the courses I design and keep me up to date with current research.
Tell us about an event that altered the course of your life/and career
In December 2007 and January 2008, I was on holiday in Kenya and witnessed from afar the post election violence that took place. I saw the infrastructure decimated. Being a tourist it did not effect me, but I witnessed how people struggled to get to work, struggled to buy baby food and fuel, struggled to keep jobs and struggled to stay safe.
I was delivering a programme called inspiring Leaders at Manchester Metropolitan University at the time and wondered if something similar might be useful in Kenya. Not wanting to decide what Kenyans needed, I spent two years talking to local community groups and associations consulting before designing Inspiring Leaders in Kenya, and it was delivered for the first time in Western Kenya, in 2011. Since then it's been delivered many times, to different audiences – faith groups, businesses, and young people. People who attended the first Inspiring Leaders in Kenya also help me co-deliver it. We work as volunteers, and It's an absolute joy to be involved in this. People who attended go on to do great things – set up enterprises, take part in local politics, and work in charities. I learn so much every year.
The person who has influenced you the most are probably my mum and dad for different reasons – my mum reminds me each day to be kind and to live a life led by personal values. My dad is great in a crisis, full of fun and a fabulous raconteur. He reminds me to think differently and to laugh a lot.
Work life balance – what leisure activity you enjoy the most?
I love loads of different things – I love exercise, so at the weekend you can find me lifting my Olympic bar in my tiny back yard to the amusement of my neighbours. I really enjoy being outside and so walks with the cross Collie and bad son are high on the list. I like films too, particularly a kitchen sink drama or an Indie. And I cheer on my football team, Manchester United. Go reds go!
Something about you people would find surprising
Not many people know that I was once on safari in Kenya, when a rhino decided to wee on me. I can't tell you how bad the stench was.
What's your greatest fear?
Anything terrible happening to my son.
Who would you invite to your dream dinner party?
Rutherford And Fry – the science sleuths (I can recommend the zedonk problem). Kae Greene, bodybuilder, artist and actor, check out his mind-muscle connection ideas; Tracy Emin, artist and sculptor of beautiful birds, Marcus Rashford – an extraordinary leader, David Attenborough – he's coming encased in bubble wrap for safe keeping. And my mates and mum and dad. For the craic.
What would your super-power be?
Element manipulation – so I could harness a hot day and keep my gin and tonic very cold at the same time. Could also do with a prehensile tail – good for combat, and also letting people know just how I feel!
What's your favourite/least favourite food?
I am not a big fan of mushrooms, though I wish I was. Favourite food would be a pile of fruit – pineapple, papaya, melon, and banana. Plus egg and chips made by my outlaw, Val.
What's the worst job you ever had?
Easy – one summer I worked at Pontins in Morecambe. Yikes. A view of the power station, a beach that was miles away, barbed wire fencing to keep me in, and the vilest of jobs. This horrific and filthy experience paid for me to go inter-railing so it did serve a purpose.
What thing would improve the quality of your life?
Well, I'm a pretty happy soul. But I wouldn't say no to a big garden with a view.
What's coming next for you?
I would like to deliver Inspiring Leaders in Kenya at one of the universities (it was supposed to happen this summer but the pandemic put paid to that)  so I'm working towards that but it needs to be safe so we shall see. My other plans include going back on safari to take my revenge on the rhino. I hope to be with my mum, dad, amazing nieces and son, and partner and this will be followed by dipping my toes in the Indian Ocean.