My SDF story with Michael Monaghan
by SDF Comms September 28, 2020 5:02 pm0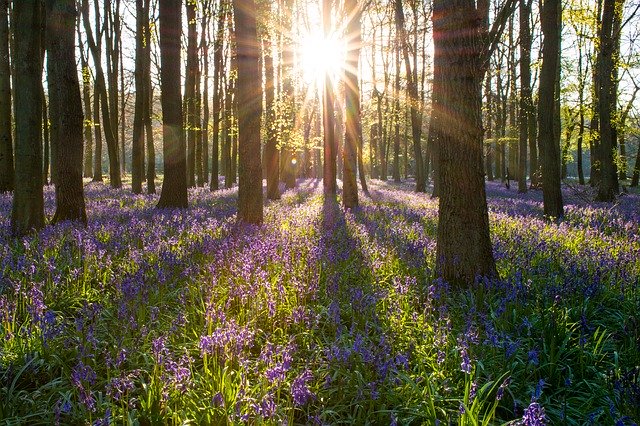 Where do you work and what is your role?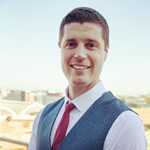 I have worked for Liverpool John Moores University since 2008, starting as a marketing communications assistant in the Student Recruitment and Widening Access Team for my placement year during my marketing degree. As well as typical administration duties, I organised outreach events and delivered HE and study-skills related workshops to schools and colleagues in the North West and Northern Ireland, with the aim of raising HE aspirations of young people. This is the role where I discovered my passion for helping others with their development and working in the HE sector. Since then I have had five different roles across LJMU, all of which including delivering some form of student or staff development. In 2015 I joined LJMU's staff development team, the Leadership and Development Foundation, in the role of Leadership and Development Adviser. Joining this team, in this learning and development role, had been had been my goal since I started working for LJMU and realised it was where I had the potential to make the biggest difference for our staff and students.
When did you join the SDF?
In 2015 when my focus shifted from faculty-based student and staff development to institutional staff development.
Why did you want to join the SDF?
Community, collaboration and development. Expanding my staff development network on a national scale was a really exciting proposition, especially after learning from our Regional SDF Coordinator that colleagues from all over the country would often work together on L&D and OD projects. Using the SDF – its resources and members – to support my development was definitely the biggest factor though.
What's the best thing about the SDF?
Its members! We're all so diverse and have so much experience, and are always so willing to share, which is not the case in many (dare I say most) areas of work these days. It's the reason I look forward to the annual SDF conference so much; to see lots of lovely colleagues from all over the country, hearing what innovative and meaningful projects and activities they've been part of, and discussing staff development in all its glory and wonder.
What are you working on at the moment?
As well adapting our staff development provision for online, I am also moving our staff induction to an interactive virtual experience after learning about a similar project at University of Birmingham through the SDF JISC mail. I working on a new institutional staff apprenticeship strategy and developing a version of my 'AUA Creating Conversations' learning resource, which enables pragmatic discussion using the AUA CPD Framework in a virtual group environment.
What does a typical day look like?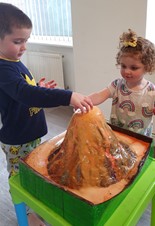 All of our meetings, staff support activities and staff development sessions are online at the moment, so lots of video conferencing calls and lots of emails. I am now spending half my week working from home and the other half in the office, and I am really enjoying this approach as having alternative workstations and set-ups has added a new dimension to how I prioritise my tasks. From March to August, I was working from home every day with a four year and two year old both off nursery. At times, the stress of trying to manage both effectively was extremely hard, but upon reflection, I don't think I'll ever have 'typical days' that are as enjoyable as those again. I mean when in my life will I be on my laptop completing a work report, sitting on a trampoline with the kids bouncing around me, laughing their little heads off playing Lucy Locket. Also for anyone interested, the key to using a laptop on a trampoline is a curved plastic laptop stand sat on a large soft cushion on your knees, with your back against the seam of the safety net.
Tell us about an event that altered the course of your life/and career
A moment that really sticks out to me, was after delivering my first Motivation Workshop to Year 9 students at a local Merseyside high school in 2008, which was one of the duties of my marketing communications assistant role at LJMU as part of my placement year during my Marketing degree. I felt genuinely overwhelmed with how these young students, who reminded me of myself at their age, engaged with what I had to say and began discussing and planning for their futures more positively. Their aspirations were literally raising before my eyes. This is when I knew Higher Education was exactly the area I wanted to work in and contribute to, for the rest of my working life.
The person who has influenced you the most is
My Grandad. He was born with a cleft pallet and found it very difficult to talk and for people to understand him, he'd had one eye since he was 14 when he lost it in an attack with scissors and he was completely illiterate. Despite this, my Grandad raised three children, worked for 50 years on building yards and always provided for his family. He even built his own camper vans so he could always take them on holidays around the country while they were growing up. I never went on holidays growing up, but nearly every week he would take me out in his camper van with my nan to the beach, squirrel woods or botanic gardens; always making the most of what he had and what he could do, trying to give me – and all my family – everything he could to make us happy. By his 82nd birthday, he'd lost a leg, couldn't lift his arms up past his shoulders, had two strokes, a heart attack, sepsis and kidney failure. Yet he hadn't lost his sense of humour and still had that non-giving up, resilient attitude, which many of his generation have. I think the thing he influenced most in a work context is my approach to problem solving and critical thinking. He could find solutions and compromises in any situation and when he gave me advice or explained how to do things, he was always meticulous with the detail and very pragmatic in explaining his thought processes. He passed away this summer and I think his influence on my life, especially as my main father figure, is immeasurable.
Work life balance – what leisure activity you enjoy the most?
Making and eating sushi; lots and lots of it. I'm a Level One sushi chef. I like running, football, golf, swimming, tennis, badminton and going the gym (which since March is located in my back garden). Since having spine surgery three years ago, I have done a dozen 10k races, a half marathon and two sprint triathlons; I enjoy the training part of these the most and I'm training for a virtual triathlon at to moment that I need to complete by the end of September. I love watching good films and tv shows, playing board games and writing; at the moment I'm writing a comedy play called 'The Wise Wizard of the Tangerine Tree' and a sci-fi adventure novel 'A Priori: Midas, City of Light'. I really enjoy crafts, stemming from a love of Art Attack as a child and do one or two projects a year. I made a giant standing 'Wheel of Fortune' replica for one of my development programmes in work and a full-size 'Play Your Cards' right set for our road's socially distanced street party during the Summer (which I hosted as Bruce Forsyth!). Most of all, I'd say playtime with my two children is where I have the most fun. I wrote a poem for a competition in college when I was 17 about the wonders of make-believe diminishing as you get older, so it's amazing I get to consciously immerse myself in it again with my son and daughter, and something I didn't anticipate when I wrote the poem 16 years ago. Our playtime project over the last few months has been making a papier-mâché volcano, which we triple erupted last week to celebrate my son's first day at big school!
Something about you people would find surprising
I've been in hospital every year of my life at least once. This year I accidently stabbed myself with a steak knife removing an avocado stone (making sushi of course) and the knife – with its jagged edges – got stuck in my forefinger knuckle joint. It always makes for fascinating dinner table conversation, especially if we're eating one of my favourite dishes, grilled spam and spaghetti hoops. As I will have  used tweezers to turn the spam that I was allowed to keep after they were used during one of my many surgical procedures which involved handling my raw flesh; probably my only story that Hannibal Lecter would be interested in, I promise. There are plenty more light-hearted ones, like getting my cast off my broken arm after eight weeks when I was six years old, only to break my other arm on the way out of the hospital. Mr Messy was always my favourite Mr Men character, but Mr Bump is probably who I am most like.
What's your greatest fear?
My only fear is one that is a little morbid to talk about; it is growing old and dying. I wish I could live forever, and be forever young. It's probably why my favourite film is The Lost Boys, and favourite place is second star to the right, and straight on till morning.
Who would you invite to your dream dinner party?
Forest Gump, Nikola Tesla, Buffy Summers, Mike Tyson, Jordan Peterson, Antonio Vivaldi and Charlotte York.
What would your super-power be? 
Eternal youth. If you ever fancy a Monty Python style quest for the Holy Grail, please count me in.
What's your favourite/least favourite food?
Sushi is my favourite food (especially homemade as pictured), then grilled spam and spaghetti hoops, then steamed cabbage, then crispy seaweed, then medium rare steak. My least favourite foods are tinned tuna and mayonnaise.
What's the worst job you ever had?
Not sure, as up until I was working for LJMU, I always had two to four part-time jobs, which friends that I worked with hated. I always found reasons to love all my jobs though, selling furniture insurance as a telemarketer to cleaning toilets at a racecourse to tending bars on all-you-can drink student nights in town. As an 'Alley Cat' for the Megabowl, I used to run the children's parties on a Sunday and make them all terribly amazing balloon animals (mostly dogs and snakes). The food duels I had as a dishwasher during my GCSE's were pretty awful. At 10pm during a shift myself and the other dishwasher would challenge each other to a leftover food duel out the back of the restaurant. Using our best Southern American Gentleman accents we would 'demand satisfaction' from each other, then take ten paces away from one another, turn and barrage each other with the leftover food; loser would do the bin juice mopping that night. Before I was the Student Union Barman on Hollyoaks, I did a lot of random extra work and was once a leery untoward man making rude, very sexist, gestures towards the McQueen sisters while they danced as schoolgirls for Mercedes' Hen Night (there unfortunately is still video evidence of this on YouTube!).
What thing would improve the quality of your life?
More sunny days in Britain. Sunny days are the best for family adventures and I've only got a few more years on unparalleled innocent enthusiasm left with my kids. So the more sunny days the better.
What's coming next for you?
I've got two or three solid avenues of research to explore from my MA Advanced Education Practice: Teaching and Learning, which I completed this year, so I'll be working more on those with the aim of getting a couple journal articles published. As the lead for the SDF Active Learning Special Interest Group, I am looking forward to facilitating collaborative research with colleagues around active learning. With the sector-wide focus on online working and virtual communications, I think there has never been a better time for cross-sector collaborative working and research projects in HE and staff development.