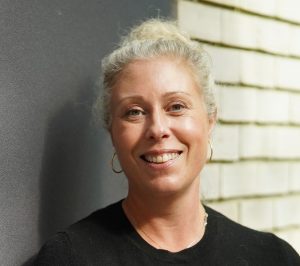 Where do you work and what is your role?
I work at Durham University as an Organisation Development Business Partner within the broader HR OD team.
When did you join the SDF?
Just back in August 2022 when I joined the team and took up the role.
Why did you want to join the SDF?
I am not an OD practitioner by background and so was keen to connect with fellow colleagues and support and develop my own learning journey. My background varies from project management, quality assurance and most recently departmental management roles – so I am well experienced across roles in the sector but new to the OD family.
What's the best thing about the SDF?
The opportunities for networking, being relatively new to the world of OD it's great to be able to make connections and to attend events to learn from others, network and develop my own skills and knowledge along the way!
What are you working on at the moment?
It's a varied portfolio with a focus on support for transformational change. At the moment this encompasses support for our institutional hybrid working journey, with some great conversations and dialogue about how to take work in this area in different directions as colleagues and teams become more confident with their explorations of ways of working. Alongside this I am working with change managers to support the delivery of key strategic projects including a new approach to student support, an estates relocation project, and contributing to support from an OD perspective for a review of workload across both our academic and professional services communities. I am also taking the opportunity to get to know my immediate colleagues better by taking our admin hub through a series of process improvement workshops. So you can definitely say I am keeping busy!
What does a typical day look like?
There is no typical day – my days are varied taking me from meeting with team colleagues to attending relevant Working Group or Project meetings. Thrown in there can be networking and ideas sharing with colleagues from other institutions and more focused tasks such as working on developing new SharePoint resources. Always busy, never dull!
Tell us about an event that altered the course of your life/and career
A 'phone call from a great colleague who highlighted the vacancy for my role that had arisen in the team, it was a real 'stop and think' moment to change direction career wise, and I am delighted to have joined the team and be taking the opportunity to get stuck into something that's a real passion of mine.
The person who has influenced you the most is
A former Registrar here at Durham; he challenged in a constructive and supportive way and his approach to leadership inspired me to go on to lead teams across central and departmental settings along with motivating my interest in project management that opened the door to many experiences and opportunities. He was a real inspiration – motivational, challenging and kind.
Work life balance – what leisure activity you enjoy the most?
Spending time with my partner – he's a great cook and loves to try new recipes which can challenge my waist line, but makes for great chill out time along with our two Norwegian Forest cats.
What's your greatest fear?
Spiders, without a doubt – thankfully the younger Norwegian Forest cat, Little Bear, loves to chase and eat them!!
Who would you invite to your dream dinner party?
It would be a small group – Nigella Lawson (hoping she'd rustle up dinner at the same time!), Axl Rose (long time fan!) and Rafael Nadal (would like to learn to play tennis!)
What would your super-power be?
The ability to teleport!
What's your favourite/least favourite food?
Favourite has to be a good steak.
Worst is sea food, just not my thing.
What's the worst job you ever had?
A day that was promised to be a trial day in a clothes shop when I was a student – I spent a full day unpacking, hanging and steaming clothes to be told at the end of the day that I had done a great job but spending cuts meant they weren't hiring new staff.
What thing would improve the quality of your life?
Reference my superpower – the ability to teleport – no more walking anywhere in the rain and no flights for weekend getaways!
What's coming next for you?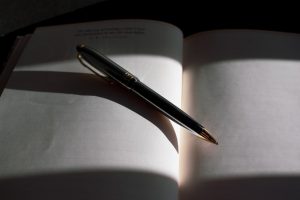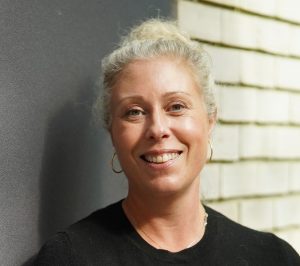 At work I am looking forward to the next phases of activity around the workload project.
At home, we are expecting a new arrival to the Norwegian Forest family so there'll be no Christmas trees in our house this year for fear of kitten destruction!