My SDF Story – Samantha White
by SDF December 13, 2022 7:06 am0
Where do you work and what is your role?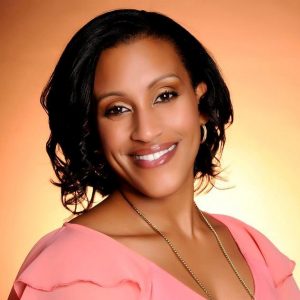 I am the Organisational Development Manager at London South Bank University. My main priorities are all things related to employee experience and wellbeing.
When did you join the SDF?
I joined in 2017 (I think)
Why did you want to join the SDF?
I started my career in Organisational Development in late 2016 and didn't really know much about it or know anyone who did this type of work. I wanted to find people who had similar values to me, people I could learn from, share ideas with, and build my networks in OD. My colleague Dorota was already a member of the SDF and encouraged me to be a member. I owe her big time
What's the best thing about the SDF?
It is a network full of people who genuinely want to support each other. Not afraid to ask for help or advice and always willing to collaborate.  I had no idea I would actually make friends in the network, which has been so lovely. I really enjoy the network meetings, especially when they are onsite. I also hope we get to have SDF conferences onsite again soon as those were brilliant.
What are you working on at the moment?
Oh gosh, that's a long list. One of the reasons I love my job is because it is so varied and allows me to get involved with lots of different aspects of university life.  My main focus is on improving key elements of the employee life cycle including wellbeing. I'm actually excited to be planning our first onsite staff conference and awards since the beginning of Covid. Here are some other things I am working on, to name a few:
Reviewing and enhancing our engagement strategy including employee voice
Reviewing and enhancing our onboarding and probation process
Managing the wellbeing and mental health agenda
Menopause accreditation
Mayor of London's Good Work Standards
Race Equality Charter submission
What does a typical day look like?
Mostly responding to lots of emails and attending lots of virtual meetings
Tell us about an event that altered the course of your life/and career
There have been many. Some good, some not so good. But I hope I am all the better for it.
If I had to choose one, I would say the sudden death of a friend when we were 29. She was such a go-getter, never let anything get in her way, tried to make the most of her life that made her truly happy. When she passed away, I decided I wanted to adopt her go-getter ways, so I started saying yes to more experiences which is actually how I ended up in this OD role, doing a job I absolutely love.
The person who has influenced you the most is
Again, there have been many. I have had the pleasure of working with amazing colleagues (past and present) and I have amazing family and friends who influence me all the time. I am a very lucky girl.
Work life balance – what leisure activity you enjoy the most?
I really enjoy colouring-in books. I know it sounds childish, but it is a great way to switch off. I enjoy completing crosswords and watching quiz shows with my mum. I love to read, travel, go to the theatre and listen to music. I have a whole bunch of programs I love to watch, mostly American dramas such as 911, Hawaii 5-0, The Blacklist and NCIS (Hawaii, Los Angeles and the Gibbs version – if I am missing any, please let me know). But most of all I really enjoy spending time with my mum, sister and friends.
Something about you people would find surprising
My colleagues always find this surprising about me but I actually still get so nervous presenting, facilitating or delivering a training session to lots of people – almost to the point where I think I will be sick.
Who would you invite to your dream dinner party?
I would invite a celebrity chef, Gino D'Acampo to do all the cooking and Fred Sirieix as Head Waiter. They are very funny and brilliant at what they do so I know they will take great care of me, my family and friends.
What would your super-power be?
I wish I could absorb and learn skills and information quickly such as languages or how to play an instrument. Can I have two? Wish I could fly so I could go wherever I wanted.
What's your favourite/least favourite food?
Favourite – Pizza or pasta
Least favourite – Olives, artichokes, liver, kidneys – urggh gross.
What's the worst job you ever had?
I have never had a job that was really bad. However, when I lived in Sheffield, I worked as an Administrator for a team of sales directors who were so obnoxious, rude and patronising. It's the role I look back on with regret actually.
What thing would improve the quality of your life?
Honestly, I need to stop working long hours and should take my breaks when I am supposed to. I should make more time to go to the gym as I really enjoy it when I do go.
Actually, what am I talking about…money, I need more money so I can go on more holidays.
What's coming next for you?
Professionally – Well there is a lot happening at work and there is a lot of work to do in the employee experience and wellbeing agenda so I will continue to work on that and being the best manager I can be.
Personally – I have bought my first home (off-plan) and hope it will be ready to move in to by June 2023 so this is very exciting for me.