My SDF story with Ian Whiting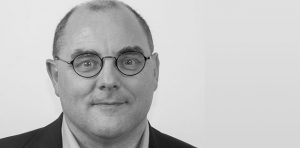 Where do you work and what is your role?
I am a Staff and Organisational Development Consultant at Oxford Brookes University (OBU).  I joined the OCSLD team back in 2006 and this represents the longest time I have served anywhere. Before OBU I worked in the private sector where I would usually complete an interim or HR project role moving on every couple of years.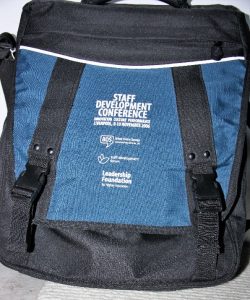 When did you join the SDF?
Almost the same time as I joined OBU, a colleague forwarded on an SDF email, so I signed up. I attended my first SDF Conference that same year, held in Liverpool (8-11 Nov 2006).  Back then It was a 3 day joint conference with LFHE. I remember Laurie Taylor doing a comedy set followed by the Bootleg Beatles.  My wife still uses my very sturdy conference shoulder bag to carry her laptop.
Why did you want to join the SDF?
I must admit I didn't think of the SDF as something you joined.
As an outsider it felt more like a forum you were automatically admitted to by default of being in HE.
What's the best thing about the SDF?
Being part of a supportive community of practice sharing ideas and information.
I try not to shout out for support too often, but when I do I am always pleasantly surprised by the response. It has usually saved me days of additional work.
In return I try to reply to one request a week for information. I Just don't have the time for more.
What are you working on at the moment?
Currently my to do list stretches to 3 pages.  From this list, the one that I am taking most  satisfaction from, is my complete overhaul of my Train the Trainer programme.
Whilst my participants loved my old version at 20 years old it was showing its age and I knew it needed a complete rebuild from scratch.
My new Train the Trainer programme blended learning version aims to be an exemplar of new modes of learning, incorporating latest thinking linked to neuroscience, I also aim to demonstrate techniques such as the flipped classroom. We have just had the programme endorsed by the ILM so for me that was the icing on the cake.
What does a typical day look like?
Pass: I work a condensed week with a shorter Monday working from home. This enables me to do the school run. Tuesdays in OCSLD are traditionally "work in our office day", it means we are all available for various team related meetings. This leaves the rest of the week to deliver or facilitate interventions, go to client meetings or work on various commissions.
Tell us about an event that altered the course of your life/and career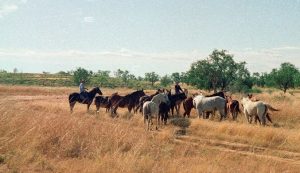 I used to work for Trailfinders, I was instrumental in setting up their ground arrangements department. The perks of the job was to travel the world doing some extraordinary things. On one of my own excursions I was in the Kimberley's (Western Australia) rounding up horses, living in a swag bag. Whilst out there I started thinking that this is a young persons adventure (I was 28), what happens when I am 40 or 50! So, I resolved I had to change what I was doing by age 30. I then spent the subsequent two years resourcing myself to take a year out for my Masters in Personnel Management (HR) (Kingston Business School).  I left TF one week before my target.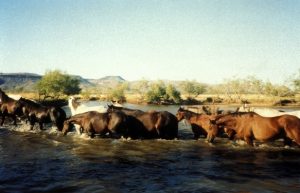 Having said that, nothing tops taking home a first born to alter your life for ever.
The person who has influenced you the most is
My Mum had a great influence on me, she was very practical. When we reached the age of 14 in our house we were responsible for cooking the extended family Christmas dinner. She trained me up in the preceding year and then come Christmas she handed over responsibility for the kitchen and its contents to me. Her philosophy was, no future dinner would be as challenging as your first Christmas dinner.
Work life balance – what leisure activity you enjoy the most?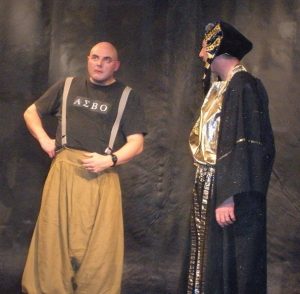 I am currently in rehearsals for our village Panto.  For a village of 500 souls panto is a big thing. It's a sell out every year (5 performances) which includes 2 course meal served by the cast at the intervals, lots of drinking, lots of fun and we raise lots of money for the running and improvement of our village hall. This year my daughter joins us in the cast.
Something about you people would find surprising
Hmmm, not sure. When I was at Brighton, Norman Cook (aka Fat Boy Slim) and I were study mates, he would borrow my notes, as he was usually busy DJing and then end up with a better mark. I did have a great 21st party at the Escape club. The last time I saw him was  at Graduation when he said he was changing his name to Norman and joining a band in Hull (House Martins).
What's your greatest fear?
Living in a degenerative body or mind where I become a burden to me or to others.  With a Humanist outlook I would like to determine when it's time to say adieus.
Who would you invite to your dream dinner party?
Interesting. These would be guest around the family table, they would have to be living (corpses might smell) so Michael Palin, Sandi Toksvig, Barack Obama and Jenni Agutter.  To make the most of it I might ask each guest to set a question of their choice  for the rest to discuss and then the nominating guest would listen and summarise.
What would your super-power be? 
The gift of many tongues (to break down barriers). I was never good at languages.
What's your favourite/least favourite food?
I usually eat anything, even Witchetty Grubs freshly dug up by aboriginals.
Favourite: Bread and Butter Pudding
Least Favourite:  Always apprehensive about Oysters having had a couple of bad experiences.
What's the worst job you ever had?
Student summer job washing up in hotel, long hours in humid environment lead to body seizure due to salt depletion. However, this experience did come in handy when I was with a group stranded on the African plains. One of our party started seizing up, recognising the symptoms I gave her a salt tablet and she rapidly recovered.
What thing would improve the quality of your life?
A nice win on the lotto, so I could move nearer to the sea (you can't get further from the sea than living in North Oxfordshire).
What's coming next for you?
The kids are growing tall and nudging into independence, freeing me up to think about what's coming next. Luck they say can be found at the crossroads where preparation meets an opportunity.