My SDF story with Claire Khalifa
Where do you work and what is your role?
I'm an Organisational Development Consultant for Heriot-Watt University in beautiful Edinburgh. I support activity across the University but my main focus is supporting teams within Professional Services.
Why did you want to join the SDF?
I wanted the opportunity to share ideas and expertise with likeminded people
What's the best thing about the SDF?
I have recently become part of the Tweetchat group and that has given me the ability to build relationships with Coaches in HE across the UK and to learn from their experiences and share insights into mine. It feels really supportive and collaborative and I'm looking forward to learning more from this.
I think the SDF is great for making connections and sharing advice and ideas or general information that others might find helpful.
What are you working on at the moment?
A main focus at the moment is researching options to create more blended learning options for our development programme. We are a global University with 3 campuses in the UK, 1 in Malaysia and 1 in Dubai and we are looking at different ways to deliver development across the world.
A Global Learning Needs Analysis is being undertaken by the team and once the data has been analysed, the team will be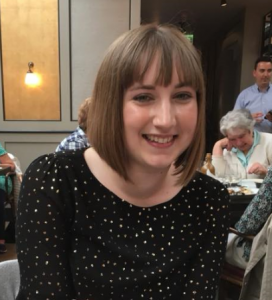 reviewing the skills and knowledge our colleagues feel need to be added to our development programme.
We are so pleased that we are able to make Coaching available to all colleagues at the University. At the moment I'm looking at how Coaching can be further embedded through development offerings.
What does a typical day look like?
There isn't one really, I'm sure most people will say this. There are a number of projects on the go which involve working with colleagues from across the Human Resource Development department as well the wider University on an ongoing basis. And then there is the more routine activity such as designing or reviewing development sessions, producing reports and writing review documents, recruiting new suppliers or creating guidance toolkits.
I especially enjoy days when I am Coaching or delivering training and I am fortunate to work with such an interesting and diverse mix of colleagues.
Tell us about an event that altered the course of your life/and career
My first job at the University was as a Project Co-ordinator for a fixed term externally funded project. The role gave me a breadth of skills but I kept coming back to the feeling that I really wanted to work with people! Broad, I know but I was doing a lot of work with data and budgets. Just as the project was coming to an end I was made me aware of a Co-ordinator role that was being advertised in the OD team. I applied and got the job and the rest, as they say, is history. Joining the team definitely helped me to better focus the direction of my career.
The person who has influenced you the most is
I have to choose two here and say my parents. They have always inspired me because of their work ethic, the relationship they have with each other and the relationships they have and the approach they take with others.
Work life balance – what leisure activity you enjoy the most?
Anything that involves spending time with my Husband and/or my friends, having a good chat and a good laugh. This is usually done over some good food.
Something about you people would find surprising
I am an Irish Dancer. I started dancing when I was 11 after seeing RiverDance at the Eurovision song contest – I'm sure we all remember that one! I went to classes and competed in competitions until I went to University. I took it back up again 8 years ago and became part of a group called Absolutely Legless! We perform across the UK and at international festivals. My favourite place to perform though is the Edinburgh Fringe.
What's your greatest fear?
Fire
Who would you invite to your dream dinner party?
Kelly Jones because I am the world's biggest Stereophonics fan and he is just lovely. I'm sure he'd have some stories to tell about life as a rock star!
Stacey Dooley because I love her documentaries and her attitude. I think she is fearless and is dogged in her pursuit of justice and telling difficult stories. And she treats everyone she meets as if they are her best friend.
Michelle Obama because she is a role model for all generations and she seems like a good laugh
What would your super-power be? 
Stamping out intolerance. I can't stand it! I don't get angry often but any form of intolerance makes my blood boil!
What's your favourite/least favourite food?
Favourite – anything with halloumi in it
Least favourite – anything with coriander in it!
What's the worst job you ever had?
Thankfully I've never had a terrible job. I have been very bored though in a previous role and that doesn't work for me! I need to have a focus. Even if I'm not 100% interested in a task, I aim to do it to my best ability.