My SDF story with Dr Alison Newby – 
Where do you work and what is your role?
I work at the University of Manchester and have two 'hats'. Wearing one of these hats I'm a coach coordinating with the Staff Learning & Development (SL&D) capability, and I coach staff and researchers at all levels in the University.  Generally this involves facilitation of their identification of pathways to resolve their issues, or development of strategies which help them move forward towards particular goals. With many HE institutions facing pressures and changes caused by a whole variety of factors, a viable well-structured coaching offering is a vital component of the support all staff need.
Wearing the other hat, I'm an Honorary Research Associate writing public and academic engagement-orientated copy for the Ahmed Iqbal Ullah Race Relations Resource Centre (AIU Centre). The AIU Centre is a University of Manchester facility open to the public as well as students and researchers, so one of my roles is to design and undertake focused projects to showcase race relations themes in ways understandable and relevant to a variety of audiences. For example, my blog posts under the pseudonym 'Roving Reader' are geared towards introducing research concepts and resources to non-specialist users of the Centre's library via intriguing entertaining 'stories'. A particular highlight for me was producing the 'Finding Barrington' series, focusing on resources via which the life story of a particular Jamaican immigrant to the Greater Manchester area could be pieced together.  Another was sharing the excitement with readers of adding a footnote to history in 'Tennyson Makiwane comes to London – but how?', in which I uncovered in an uncatalogued archive collection evidence of how a significant South African anti-apartheid activist had reached London in the late 1950s.  Under my own name I am also developing resources which help students and academic users of the Centre to navigate 'Ways into the Collection' and to understand the significance of the Centre resources to coursework and research in a whole variety of disciplines.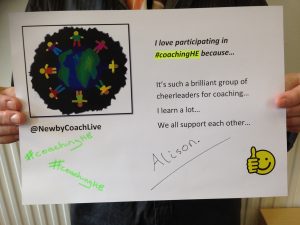 When did you join the SDF?
I became involved in the SDF last year when I plunged into the #coachingHE Tweetchat, which has been designed to encourage a sense of 'community' among coaches working in HE institutions, as well as provide CPD opportunities for a group that is widely geographically dispersed.
Why did you want to join the SDF?
For me, involvement in the #coachingHE Tweetchat provided an ideal opportunity to enhance my then rather paltry social media skills whilst reaching out to get to know other coaches in other institutions. This has certainly expanded my network of coach colleagues round the country and been valuable in providing for all of us a forum to exchange idea and tips with regard to our professional practice. Taking part in the conversations with the committee and other Tweetchat participants has helped build a supportive community of coaches and expanded our vision of how that support can be given via social media channels.
What's the best thing about the SDF?
For me it has to be the #coachingHE Tweetchat community. Here we have a group of individuals (the Committee) which believes passionately in making available the best opportunities for others to grow in their coaching practice, whilst ensuring that the atmosphere of the Tweetchat is conducive to a genuinely collegiate attitude. This kind of atmosphere is significant in bringing success to the Tweetchat, ensuring that discussion of coaching topics is always informative and insightful.
What are you working on at the moment?
For some time I've been maintaining my own blog on coaching/coaching issues, so part of my time continues to go into reading, thinking and writing about coaching. As I've mentioned above, for the AIU Centre I'm also working on developing materials geared towards the academic community and students, which give insight into ways into the AIU Centre archive and library so users can access and employ the resources more efficiently and effectively for their research and projects.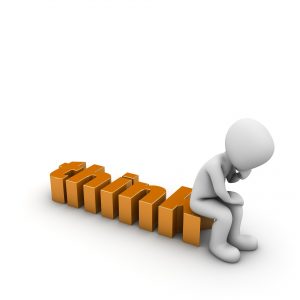 What does a typical day look like?
There is no typical day! However, most days would have a mix of writing, reading, meetings with coachees, walking around campus from one venue to another, and thinking/reflecting. For example, today I had an exploratory meeting with a potential new coachee in the morning, before heading off for a meeting with a colleague in the AIU Centre for an update and to review my plans for a couple of blog post topics. Other days may involve meetings with coach colleagues (either singly or in groups) to discuss any coaching-related subjects we might need to cover. I always try to schedule thinking time  –  remember, we all need this to make sure we don't run ragged doing things that aren't really that relevant to what we really want to achieve (here's the coach in me popping out!).
Tell us about an event that altered the course of your life/and career
Whilst taking part in a course 'Training Skills for Occasional Trainers' at SL&D in the University some years ago, I filled out a simple questionnaire about how we prefer to develop others. The result indicated my preferred style as being strongly coaching orientated. Discussing this with the course leader changed my life. She pointed me to the ILM Coaching & Mentoring training then available in-house at SL&D, and I entered a new world which, though I'd never come across it before, seemed strangely familiar. This was what I wanted to do, and I've been trying to do it and keep on improving ever since!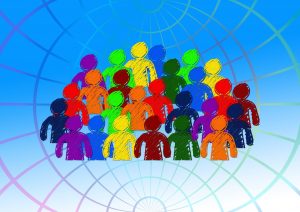 Who would you invite to your dream dinner party?
In my academic work I've written a lot about what you might term 'ordinary people', and the AIU Centre is home to a unique collection of oral histories and testimonies of individuals from a variety of communities that settled in the Greater Manchester region over the decades. Hence, I've benefited from hearing the wisdom 'ordinary people' can contribute if they are given the chance. I'd love to be a fly on the wall at an informal gathering of such people from across the centuries and across the cultures and societies of the world, people who in the ordinary run of things would never be heard because they left no records (being mostly illiterate). That dinner party would be where they could exchange ideas and experiences free from rancour and argumentation, facilitated by other individuals who would value the privilege of being present to learn how life had really been lived during those times and events we often read about in dry dusty books…
What's your favourite/least favourite food?
My favourite time of day is in the morning when, after I've pottered about a little, I make a strong espresso coffee and sit to look out the window at the clouds in the sky… Yes, this is Manchester, yes there are clouds, and yes it sometimes rains – but to me the clouds are beautiful and I love to watch them float by! If I have a special little sweet or piece of dark chocolate too, that's heaven. I've been told having coffee too early isn't a great idea, but hey, it's probably not the biggest 'terrible thing' in the world to do, so I enjoy myself anyway!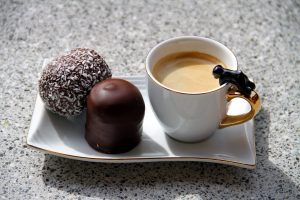 What's coming next for you?
Who really knows what comes next? I'm thoroughly enjoying the academic input I give to the AIU Centre, so that will definitely be on my radar whatever else I do. On the coaching side, I'm working on developing a business proposition which would coordinate my 1:1 coaching work, writing and workshop facilitation. That means in the coming weeks and months there'll be a great deal of thinking, planning and strategising in amongst the rest of what I do, but I'm enjoying the challenge and grateful for the input of many friends and colleagues that support me. Hopefully it will come together in an exciting, fulfilling way –  for me as well as for the people I'll be privileged to work with!