SDF's Festival of Learning and Development 2022
Date: From 14th to 16th November 2022 
Venue: SDF Zoom & AdvanceHE Connect
Below are our partners who have very kindly confirmed their support for the SDF Festival of Learning and Development 2022. More partners and supporters will be added in due course.

Founding & Strategic Partner
Advance HE is a member-led, sector-owned charity that works with institutions and higher education across the world to improve higher education for staff, students and society.  Our strategic goals to enhance confidence and trust in HE, address systemic inequalities and advance education to meet the evolving needs of students and society, supports the work of our members and the HE sector.
We are experts in higher education with a particular focus on enhancing teaching and learning, effective governance, leadership development and tackling inequalities through our equality, diversity and inclusion (EDI) work.  We deliver our support through professional development programmes and events, Fellowships, awards, student surveys, providing strategic change and consultancy services and through membership (including accreditation of teaching and learning, equality charters, research, knowledge and resources).
---

Festival Strand Partner Plus
Marshall have provided growing support to the SDF Conference in previous years and we are delighted to announce Marshall as a Festival Strand Partner Plus for this year.  We are delighted to be working with Marshall and we are looking forward to further collaboration with David and Ann in the following months.
Marshall E-Learning are delighted to support the SDF conference. Over recent years, Marshalls have developed new higher education e-learning courses on mental health at work, disability, disclosure of sexual harassment on campus, mentoring and a suite of new micro compliance courses which can be combined into one effective solution for induction.
---

Festival Strand Partner Plus
We're delighted to be working with Belbin for another year as a Festival Strand Partner. 
Belbin is a highly respected workplace tool that enables people to understand the strengths and weaknesses of individuals – and helps organisations bring together the right people to form high performing teams. The Belbin Reports, which can incorporate feedback from others, help managers manage their teams, and look for the potentially 'missing element' when recruiting. They make the theoretical relevant.
By using Belbin, individuals have a greater self-understanding of their strengths, which leads to more effective communication between colleagues and managers. Great teams can be put together, existing teams can be understood and improved, and everyone can feel that they are making a difference in the workplace.
---

Festival Strand Partner
We're pleased to welcome another new partner for this year's Festival – Formium Development.
At Formium Development we're passionate about helping everyone to do more of their best work, to be more fulfilled and productive, and make positive and lasting change.
We believe that people, teams and organisations get their best results from working with their strengths.
Our highly experienced and qualified coaches, trainers and facilitators have worked with a wide range of universities, local and central government, the NHS, charitable organisations, and private companies from SMEs to multinationals.
Our bespoke solutions cover the range of executive and team coaching, facilitation, training courses, and organisational development.
---

Workshop Lead Partner
The SDF is pleased to introduce Tidal Equality as a Festival partner for 2022.
Tidal Equality is a tech-enable strategy firm working to help organizations solve the problem of inequality at scale. We deliver strategic, collaborative, and evidence-based solutions—including our Equity Sequence™ methodology—that enable us to partner deeply with clients and build trust across diverse stakeholder groups.
The Tidal team works in a wide variety of public and private sector environments around the world to bring to advance our organizational vision, which is "to co-create a world where equality is the new status quo and everyone can achieve their full potential."
All of our work is rooted in multidisciplinary research and data from the fields of organizational behavior and change, organizational strategy, and effectiveness studies on diversity, equity, and inclusion solutions. We have served as trusted partners on complex, transformative, strategic-design and culture change projects.
---

Workshop Lead Partner
We are very pleased to welcome The Learning Moment as a partner again this year and we are looking forward to seeing what forms of collaboration can develop.
At The Learning Moment we help teams and people thrive at work through learning. Andry and her team listen to you and design bespoke development programmes to match your needs. This gives you the results and transformation you want. The Learning Moment programmes help develop well-being, resilience, management, leadership, EDI, innovation, coaching and mentoring skills for your staff and you.
Andry's book and online course The REALLY RESILIENT GUIDE, will empower you to overcome obstacles and develop the confidence to handle almost any professional situation.
Connect with us at thelearningmoment.org.
---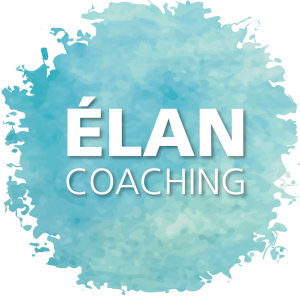 Workshop Lead Partner
We're excited to welcome Élan Coaching as a partner for the SDF Festival of Learning 2022
At Élan Coaching we provide coaching, coach supervision and leadership services.  When you explore the definition of élan it is about our personal presence and the way we live our lives. Someone with élan has a certain something about them, a confident unique way in which they live and work. When we have élan, we are living our lives in a way that is true to ourselves.
This is the philosophy behind Élan Coaching and the services we provide. 
Our coaching services include executive, personal and career coaching, as well as supporting organisations to develop internal coaching services and build coaching cultures. We also provide one to one and group supervision for independent and internal coaches. For leaders, we run Leadership Thinking Spaces© as well as bespoke development programmes focused around personal and professional impact. Élan is owned and led by Anna Sheather, an APECS accredited master executive coach and AC accredited Supervisor, supported by a great team of associate coaches to deliver larger programmes.
Explore more and connect with us at www.elancoaching.co.uk
---

Workshop Lead Partner
The SDF is delighted to welcome The OCM Group as a Festival partner for 2022. 
The OCM Group: Leaders In Coach-Mentoring.
The OCM's purpose is to partner with you to make coaching and mentoring work for your institution. We combine expertise in coaching with business acumen to help our clients become stronger, more capable and more adaptable. The OCM offer a full range of services including coaching and mentoring qualifications and training, leadership development, 1:1 and team coaching and apprenticeship programmes. We also work with senior leaders to support strategic change programmes, building the behaviours and supporting the large-scale cultural shifts they are seeking to make.
---

SDF Supporter
Jenny Garrett Global supports the SDF for a third year and we are very pleased to showcase their founder as one of our Festival Keynotes.
Jenny and her team work with individuals and organisations, supporting them to achieve career and life changing results. The team use their unique combination of skills around gender balance, leadership, inclusion and self improvement to inspire and empower.
---

SDF Supporter
Social By Design Solutions gives you the responsiveness and resiliency of a small company as you grow by removing the barriers between people that distort and delay information, accelerating the process of learning to doing, improving employee engagement by strengthening work relationships, and naturally increasing collaborative technology use.
---
Would you like to be a strategic partner of the SDF?
Please do get in touch if you would like to take advantage of further sponsoring opportunities.
If you are interested in any of the sponsorship opportunities available, please complete and return the attached form, or contact Dr Rossana Espinoza to discuss.
Partnering Opportunities – SDF's Festival of Learning & Development 2022
Partnering Request Form – SDF's Festival of Learning & Development 2022
Jane Lucas: SDF Administrator, Staff Development Forum, 241 Bedford Road, Hitchin, SG5 2UQ
E: a.viva@sdf.ac.uk