SDF's Festival of Learning and Development 2021
Date: From 22nd to 25th November 2021
Venue: SDF Zoom
Below are our partners who kindly supported SDF Festival of Learning and Development 2020.
We will shortly be updating this with the partners who are supporting SDF Festival 2021.

Key Festival Partner
Marshall have provided growing support to the SDF Conference in previous years and we are delighted to announce that Marshall is the SDF's Key Festival Partner this year.  We are delighted to be working with Marshall and we are looking forward to further collaboration with David and Ann in the following months.
Marshall E-Learning are delighted to support the SDF conference. 2020 has seen Marshalls develop new higher education e-learning courses on mental health at work, disability, disclosure of sexual harassment on campus, mentoring and a suite of new micro compliance courses which can be combined into one effective solution for induction.
---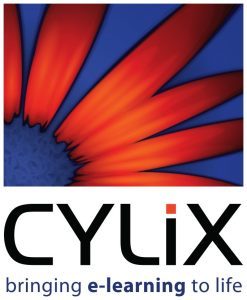 SDF Awards Partner
Cylix has been an ongoing strategic partner of the SDF in previous years and now we are delighted to welcome the Cylix team as they sponsor the SDF Developing Excellent Practice awards.
Cylix offers a range of highly interactive and engaging elearning courses on key compliance-related topics. Many of our courses have been developed in partnership with universities and are specifically adapted for the HE sector.
Our Compliance Pack for Universities is a highly cost-effective and flexible means of deploying a selection of our courses, and has already been taken up by dozens of universities.
For further information, please visit our website at www.cylix.co.uk or call us on 0800 634 1770.
---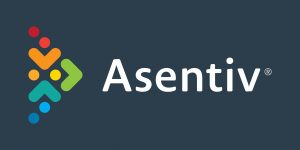 Festival Strand Partner
We are very pleased to welcome Asentiv as Partner for the 'Strengthening human centred strategies, approaches and resources' strand and we are looking forward to working with Asentiv this year.
Asentiv are a global coaching and consultancy company and leading experts in 'relationship development'.  We show people how to enhance their network to achieve personal and professional goals and that building key relationships is the key to leading a productive and fulfilling career. Our courses and programmes have achieved significant results in the business community and we now offer these within the Higher Education context, helping people to develop collaborations, partner with external agencies and have greater influence across the sector. We believe there is an authentic purpose behind networking effectively and our learners gain new insights into the way the work, often describing it as 'life changing'.
In addition to working with colleagues in HE we also support students in developing key relationships in their chosen field to create opportunities and enhance their employment or entrepreneurial prospects, to 'stand out from the crowd'.
Please find out more by clicking here
We are delighted to partner with SDF for this Festival of Learning and Development.
---

Festival Strand Partner
Belbin has supported the SDF as a key strategic partner for three consecutive years. And we are delighted to be working with Belbin for another year, as Partner for the 'Enhancing Leadership and Management' strand.
Belbin is a highly respected workplace tool that enables people to understand the strengths and weaknesses of individuals – and helps organisations bring together the right people to form high performing teams. The Belbin Reports, which can incorporate feedback from others, help managers manage their teams, and look for the potentially 'missing element' when recruiting. They make the theoretical relevant.
By using Belbin, individuals have a greater self-understanding of their strengths, which leads to more effective communication between colleagues and managers. Great teams can be put together, existing teams can be understood and improved, and everyone can feel that they are making a difference in the workplace. 
---

Workshop Lead Partner+
We are very pleased to welcome The Learning Moment as partner this year and we are looking forward to seeing what forms of collaboration can develop.
At The Learning Moment we help teams and people thrive at work through learning. Andry and her team listen to you and design bespoke development programmes to match your needs. This gives you the results and transformation you want. The Learning Moment programmes help develop well-being, resilience, management, leadership, EDI, innovation, coaching and mentoring skills for your staff and you.
Andry's book and online course The REALLY RESILIENT GUIDE, will empower you to overcome obstacles and develop the confidence to handle almost any professional situation.
Discover your free introductory course at  thelearningmoment.org.
---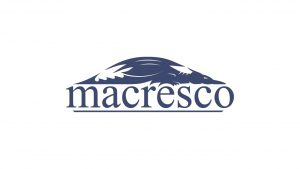 Workshop Lead Partner+
We are delighted to be working with Macresco Ltd this year and we are looking forward to seeing what forms of collaboration can develop.
Macresco Ltd has 25 plus years of experience working in the world of improvement. Whilst always using the Lean philosophy at the core of what they do, Macresco tailors the work to suit the diverse culture, organisational complexity and specific aims and objectives of the area they are working with.
Whether working with an entire organisation, division, department, team etc. it is essential to engage with all staff to ensure successful implementation and sustainability of improvement. Macresco will work together with you to ensure there is:  Purpose –providing people with clarity around the direction of travel and enabling them to help shape how that should be achieved ; Process –providing understanding around the complex nature of how things happen and helping people to identify and improve processes;  People –recognising that the only way to successfully implement change is through people so, developing the capability and creating the capacity for staff, and teams, to use their knowledge to develop the best working practices to aid them to deliver the best outputs
All of this is done in a friendly, relaxed yet challenging environment where people are encouraged to explore their thoughts and ideas. Whether the output is a Blueprint for Change, a Future State Process or a Learning Outcome it has been achieved in collaborative way.
---

Workshop Lead Partner
Association of Accredited Learning is a new partner and we are delighted to showcase their workshop this year and look forward to exploring other partnering opportunities.
The Association for Accredited Learning (AAL) is a national membership organisation for education & training providers and teaching professionals.  We strive to support our members in collaboration; creating networks to share best practice and promote social inclusion.
In line with our commitment to facilitate organisational development, AAL has developed a broad range of courses.  In a time of disruption, changing work patterns and economic uncertainty, AAL recognises the need to ensure staff wellbeing. Supporting remote workers and enhancing virtual delivery is a key focus and our suite of development programmes reflects this.
A team with experience in HE, FE and industry; we work with a wide range of public and private sector organisations to meet development needs, enhance wellbeing and drive up efficiency.
---
Workshop Lead Partner
Invisible Grail has been a loyal SDF sponsor and we are happy to count with their presence one more year.
Invisible Grail explores and creates approaches to team and individual development for people working in Higher Education. They're alongside you as you discover how to tell the story of your institution at its best.
Using creative leadership and communication techniques, we help universities and their people align purpose, vision and narrative to realise their ambitions. We'll work with you to build your organisation's capacity to engage your audiences. To communicate what makes you and your institution distinctive; a leader and pathfinder. To make the invisible visible.
---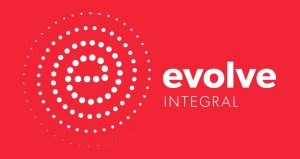 Session Lead Partner
Evolve Integral has engaged with the SDF for some time and it is great news that we have partnered this year. We are looking forward to working with Steve.
Why change when you can evolve? Evolution happens when we transcend and include what went before. To achieve this requires clarity of purpose, values and the deployment of our unique capabilities. Evolution is not about becoming something different, rather it's the process of becoming a deeper and fuller expression of who and what we essentially are.
Steve Creffield, from Evolve Integral, is a workshop facilitator, designer and coach. He is at his best hosting dynamic and innovative workshops in which people can discover, evolve and safely practice new approaches. He also enjoys the richness of working 1-1 with clients in a coaching capacity and as a designer.
---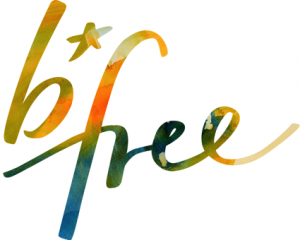 SDF Supporter
b*free is a newest SDF's supporter and we are delighted to showcase their founder this year as one of our Featured Keynotes. 
b*free was founded in 2013 to activate individual, team and organizational potential to transform Workplaces to HealingSpaces where people & cultures center humanity & equity for greater freedom, sustainable prosperity & wellbeing for all.
Their approach is designed to facilitate learning through respectful and generative conversation and conflict navigation, skill-building and active practice for equity leadership and healing around race, equity, inclusion and diversity.
---

SDF Supporter
Jenny Garrett Global supports the SDF for a second year and we are very pleased to showcase their found as one of our Festival Keynotes.
Jenny and her team work with individuals and organisations, supporting them to achieve career and life changing results. The team use their unique combination of skills around gender balance, leadership, inclusion and self improvement to inspire and empower.
---
Would you like to be a strategic partner of the SDF?
Please do get in touch if you would like to take advantage of further sponsoring opportunities.
If you are interested in any of the sponsorship opportunities available, please complete and return the attached form, or contact Dr Rossana Espinoza to discuss.
Partnering Opportunities – SDF's Festival of Learning & Development 2021
Partnering Request Form – SDF's Festival of Learning & Development 2021
Jane Lucas: SDF Administrator, Staff Development Forum, 241 Bedford Road, Hitchin, SG5 2UQ
E: a.viva@sdf.ac.uk