SDF's Festival of Learning and Development 2021
Date: From 22nd to 24th November 2021
Venue: SDF Zoom
Below are our partners who are very kindly supporting the SDF Festival of Learning and Development 2021.

Key Festival Partner
Advance HE is a member-led, sector-owned charity that works with institutions and higher education across the world to improve higher education for staff, students and society.  Our strategic goals to enhance confidence and trust in HE, address systemic inequalities and advance education to meet the evolving needs of students and society, supports the work of our members and the HE sector.
We are experts in higher education with a particular focus on enhancing teaching and learning, effective governance, leadership development and tackling inequalities through our equality, diversity and inclusion (EDI) work.  We deliver our support through professional development programmes and events, Fellowships, awards, student surveys, providing strategic change and consultancy services and through membership (including accreditation of teaching and learning, equality charters, research, knowledge and resources).
---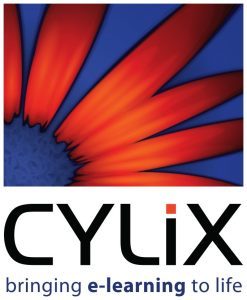 SDF Awards Partner
Cylix has been an ongoing strategic partner of the SDF in previous years and we are delighted to welcome the Cylix team once again, as they sponsor the SDF Developing Excellent Practice awards for 2021.
Cylix offers a range of highly interactive and engaging elearning courses on key compliance-related topics. Many of our courses have been developed in partnership with universities and are specifically adapted for the HE sector.
Our Compliance Pack for Universities is a highly cost-effective and flexible means of deploying a selection of our courses, and has already been taken up by dozens of universities.
For further information, please visit our website at www.cylix.co.uk or call us on 0800 634 1770.
---

SDF Strand Partner
Marshall have provided growing support to the SDF Conference in previous years and we are delighted to announce that Marshall is the SDF's Key Festival Partner this year.  We are delighted to be working with Marshall and we are looking forward to further collaboration with David and Ann in the following months.
Marshall E-Learning are delighted to support the SDF conference. 2020 has seen Marshalls develop new higher education e-learning courses on mental health at work, disability, disclosure of sexual harassment on campus, mentoring and a suite of new micro compliance courses which can be combined into one effective solution for induction.
---

SDF Strand Partner
Centre 4 Learning was formed in 2003 and has supported the SDF since 2015.
Partners for life – what sets us apart is our focus on building and maintaining strong relationships with clients and participants. Our focus is on understanding your requirements and making your objectives come to life and our aim is to help your people feel happier and more effective at work.
We have a broad portfolio of learning interventions ranging in all areas of:
Leadership
Management
Communication
HR
Experience you can trust – Centre 4 Learning has been delivering face-face training for almost 19 years and virtual workshops for 10 years. We have a proven track record of delivering high impact programmes that release talent and creativity, giving participants the skills and confidence to transform personal, team and organisational performance.  Our approach is to deliver measurable business impact. People leave our programmes feeling confident and empowered to change their behaviour.
For more information about our workshops – please visit our website.
---

Workshop Lead Partner+
We are very pleased to welcome The Learning Moment as partner this year and we are looking forward to seeing what forms of collaboration can develop.
At The Learning Moment we help teams and people thrive at work through learning. Andry and her team listen to you and design bespoke development programmes to match your needs. This gives you the results and transformation you want. The Learning Moment programmes help develop well-being, resilience, management, leadership, EDI, innovation, coaching and mentoring skills for your staff and you.
Andry's book and online course The REALLY RESILIENT GUIDE, will empower you to overcome obstacles and develop the confidence to handle almost any professional situation.
Connect with us at thelearningmoment.org.
---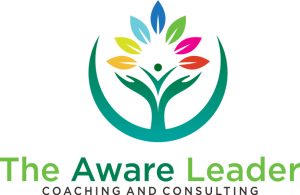 Workshop Lead Partner
The Aware Leader supports individuals and teams to be at their best through raising awareness of the profound impact of our mindset and behaviours – on ourselves and on others.  This enables us to adopt more effective responses, build resilience in ourselves and in others, and nourish a more empowered and positive culture. 
We support academic and professional services leaders at all stages of their development and across a wide range of leadership areas, including leadership programmes, award-winning Emotional Intelligence programmes and profiling, Insights Discovery, bespoke team development, coaching, mentoring and action learning.  
For more information, please visit our website 
---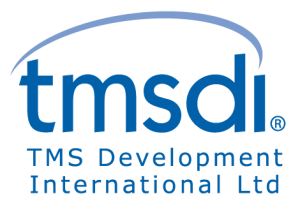 Workshop Lead Partner
We are very pleased to welcome TMS Development International Ltd as partner this year and we are looking forward to this partnership developing.
No-one forgets the buzz of working in a high-energy high-performing team. And at TMSDI we want everyone to experience that feeling.
Using the suite of Team Management Systems Profiles and the TLS360 Leadership Behaviours Profile we have over 30 years' experience of helping individuals, teams and leaders maximise performance and achieve success. We work across all sectors and industries, with many accredited practitioners using our Profiles within Higher Education, to support academics, students and staff members alike.
With the move to more virtual and hybrid working, understanding and valuing what everyone brings to a team is more important than ever. And our unique tools give you the insights you need to explore the different ways in which people approach work and help individuals and teams maximise their performance.
Find out more at www.tmsdi.com or call our friendly team on 01904 641640
---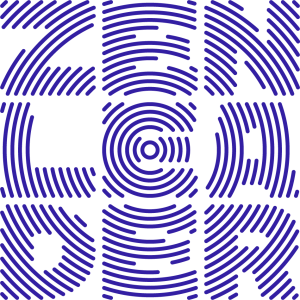 Keynote Partner
The Institute for Zen Leadership (IZL) is on a mission to bring leaders to Zen that they can realize their full potential, to bring Zen to leadership where it can help the world, and to build a community of more awakened leaders worldwide.
In this critical time of technological, environmental and systemic disruption, IZL accelerates the development of leaders who can meet this complexity with the wisdom of connectedness. We supercharge people committed to making a positive difference with embodied Zen training and leadership skills that they can have selfless, fearless, boundless impact.
---

Keynote Partner
Jenny Garrett Global supports the SDF for a third year and we are very pleased to showcase their founder as one of our Festival Keynotes.
Jenny and her team work with individuals and organisations, supporting them to achieve career and life changing results. The team use their unique combination of skills around gender balance, leadership, inclusion and self improvement to inspire and empower.
---
Would you like to be a strategic partner of the SDF?
Please do get in touch if you would like to take advantage of further sponsoring opportunities.
If you are interested in any of the sponsorship opportunities available, please complete and return the attached form, or contact Dr Rossana Espinoza to discuss.
Partnering Opportunities – SDF's Festival of Learning & Development 2021
Partnering Request Form – SDF's Festival of Learning & Development 2021
Jane Lucas: SDF Administrator, Staff Development Forum, 241 Bedford Road, Hitchin, SG5 2UQ
E: a.viva@sdf.ac.uk